Eating Cake for Your Health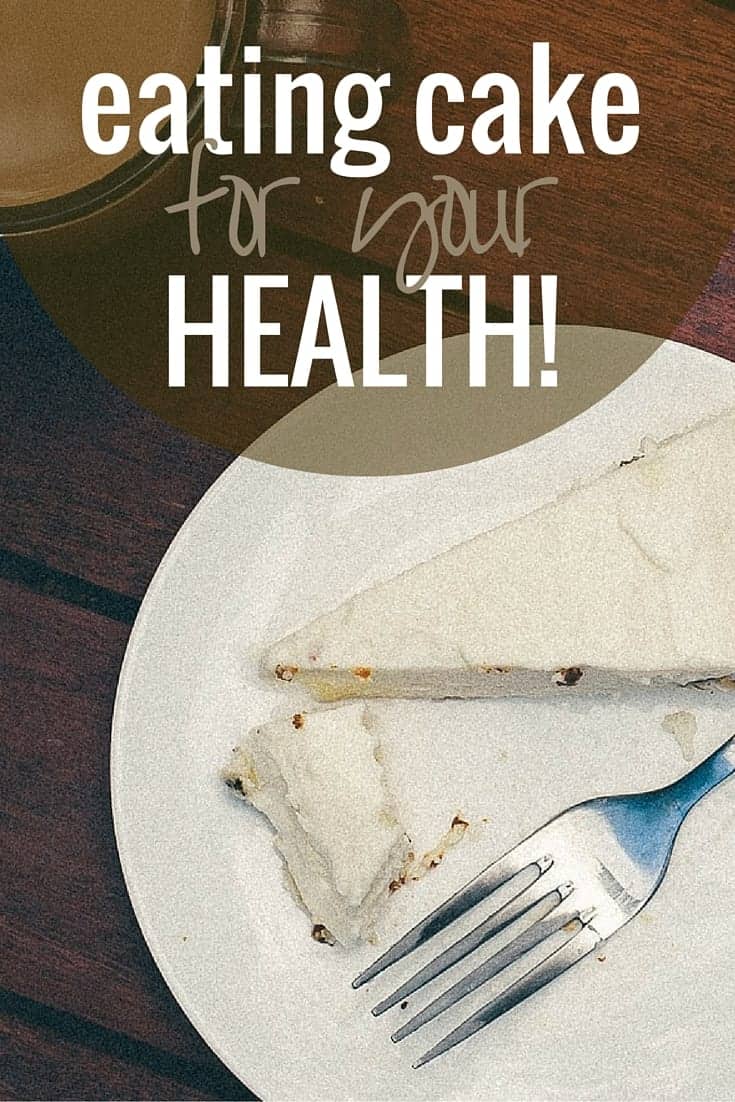 I love how this woman uses cake to bring people together.
[x_video_embed type="16:9″][/x_video_embed]
But that's not the only benefit of cake.

Eating cake can truly improve your relationship with food.
"Why would a dietitian post recipes of dessert foods?"
I've heard this criticism. It doesn't stop me from posting recipes like this delicious cake. I like desserts. I make them. I even eat them sometimes.
Most importantly, I know how important it is to shake the idea that some foods are good, and some foods are bad.
Calling a food "bad" attaches a moral quality to it. It creates guilt.
Guilt is not a part of a healthy relationship. Just like your relationships with people impact your quality of life, your relationship with food impacts how well you eat.
All foods can fit into a healthy diet, and all foods can fit into an unhealthy diet. One indulgent meal isn't going to cause a disease, just like one nourishing meal isn't going to heal a disease. One fight doesn't wreck a marriage. The long-term relationship is what counts.
When you feel guilty about something as natural as enjoying dessert, it means something is not right with your relationship. This can have disastrous results on your health.
This guilt-ridden relationship gives you no way to come to terms with the fact that you actually love dessert. When you break down and eat cake, you have no framework to decide how MUCH to eat. You feel like you shouldn't be eating ANY of it, so once you cross that line, there's nothing holding you back from eating ALL of it.
This is why I encourage people to think about food in terms of the frequency at which they should be eaten. There are "often" foods, and there are "sometimes" foods.
Isn't that freeing? You can eat cake now! You also have a parameter that allow you to eat a more healthy AMOUNT of that food. This allows you to focus on nourishing your body with a healthy, balanced, diet.
So, really. Eat cake. For your health.

Does any of this seem fishy to you? Or does it help you see dessert as something to enjoy in appropriate amounts? I'd love to hear your thoughts in the comments!
[share title="Share This Article" facebook="true" twitter="true" google_plus="true" linkedin="true" pinterest="true" reddit="true" email="true"]