Hey there and welcome to Smart Nutrition!
Growing up I was a skinny kid and a super picky eater, both of which led to some serious food and self-esteem complexes as I entered teenagedom and found my body growing and changing in ways I hadn't given it permission to!
When I started to travel the world first as an exchange student to Germany in high school and then spending three months in Guatemala as part of a discipleship program, I was met with the challenge of accepting new foods. I wanted to taste the world; not be held back by my picky eating!
Armed with the motivation to expand my palate and learn how to eat healthier (because I longed for the skinny body of my childhood) I chose to study food and nutrition starting at the university level. I began at Canadian Mennonite University and then transferred to the University of Manitoba in order to complete a Bachelor of Science majoring in Human Nutritional Sciences. Having graduated with the top GPA I moved on to complete a ten month internship to become a Registered Dietitian with the College of Dietitians of Manitoba.
Becoming a Dietitian was the best thing that ever happened to me because I can now proudly say I'm more than a recovered picky eater, I am an adventurous eater!
I was also able to stop categorizing food as something that would either lead to making me fat or skinny. I discovered I could have a truly amazing food life in which I can joyfully choose foods that nourish me most of the time and still leave room to enjoy ALL FOODS!
Is Healthy Eating About The Food?
If you're like me, before I studied nutrition in university I thought healthy eating was all about the food!
And while I certainly learned a lot about food while getting my bachelor's degree in human nutritional science and interning to become a dietitian, what I didn't expect to learn about was EATING!
Healthy eating is about so much more than the food!
Like the old me, you might immediately think about different types of food when it comes to eating healthy… salads, fruit, less meat, etc. But WHAT you eat is only one part of what I like to refer to as The Healthy Eating Puzzle.
In fact there are several pieces that fit together to complete the puzzle of healthy eating:
Eating instincts
Mindsets
Intentional eating
Rhythms and routines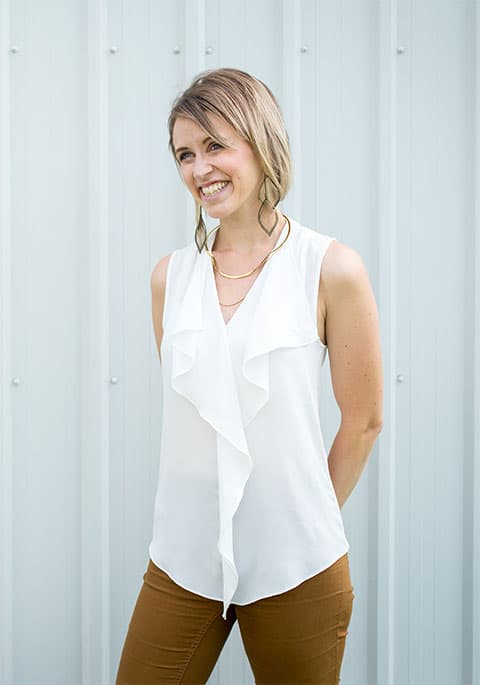 If one of these pieces are missing, your food life can suffer!
At Smart Nutrition, it's my goal to help you solve the healthy eating puzzle so that you, too, can approach food joyfully and confidently.
To get started, take my quiz to find out if you are missing any of those critical pieces of the healthy eating puzzle.
You'll love Smart Nutrition if any of this resonates with you:
You want to learn how to eat well and stop overeating without giving up your favourite foods
You're looking for easy, delicious, healthy recipes and how to get set up a plan to reduce the stress about "what's for dinner"
You're ready to focus on a holistic approach to eating healthy that involves not only the food you eat but your mindsets and eating habits too
You share in my food and eating manifesto
You're Jesus follower and want to learn how his grace can transform your food life
On a more personal level, I'm married to an incredibly handsome, piano playing man named Jeremy. We have been blessed with two boys and a cozy house with a yard that overlooks a tree-filled park in Winnipeg, Canada.
Lastly, I've been featured in many publications over the years! It's amazing and humbling to see my work sought after by these major news outlets. You can see the full list on my press page.
Thanks for stopping by, there's always a place for you at my "table!"
---

P.S. I love hearing from my readers! If you just want to say "hi" or tell me about your biggest challenge in completing your healthy eating puzzle, drop me a line at Jessica(at)smartnutrition.ca
Where you can find me!
When I'm not in the kitchen, you can find me spending time with my two boys and my husband! Sometimes the cat gets some attention too 🙂 I love sharing my day to day on Instagram, so be sure to connect with me there!