Make Your Own Looseleaf Tea – all natural!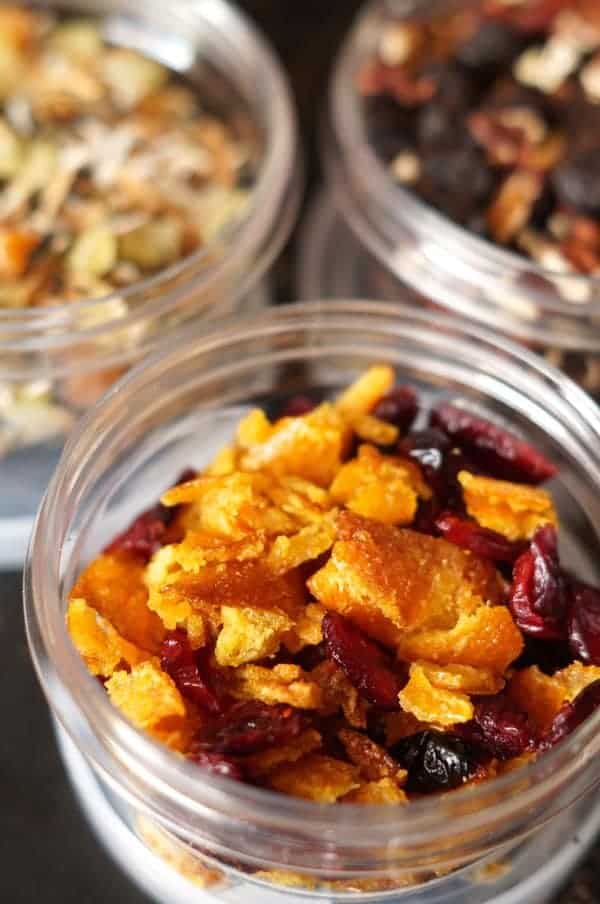 The price of gourmet looseleaf tea is a rip-off. An ounce at the "special tea" (get it? haha) stores is often as high as $5-$10. I made my own for around 50 cents an ounce, with minimal effort. That's a savings of 90%-95%!
Looseleaf tea is available at most bulk food stores. All you have to do is buy the basic looseleaf tea and add your own ingredients to make them gourmet!
Even better… these teas are all natural. I was surprised to find see how many "artificial flavours" are found in the store-bought gourmet teas.
Oh, and rock sugar? No matter what the salesperson tries to tell you, it's just sugar. It's pretty, it's fun, but it's just sugar with a marked-up price.
These teas would make a great homemade gift for the holidays. You can package them in some pretty tins like these ones
, make some pretty handmade labels, and wrap it up with ribbon!
If you give this recipe a go, let me know! Leave a comment, rate it, or snap a photo and tag it with #smartnutritionrecipes on Instagram! I'd love to see your creations! Knowing someone has enjoyed one of my recipes always makes my day brighter.
Blueberry Pecan Black Tea
3 oz dried blueberries
2.5 oz pecan pieces, toasted
0.5 oz loose black tea
Apricot Ginger Green Tea with Toasted Coconut
1 oz dried apricot, cut into small pieces
1 oz dried ginger, cut into small pieces
1 oz toasted coconut
1/2 oz loose green tea
Cranberry Orange (caffeine-free)
1 oz dried cranberries
1 oz candied orange peels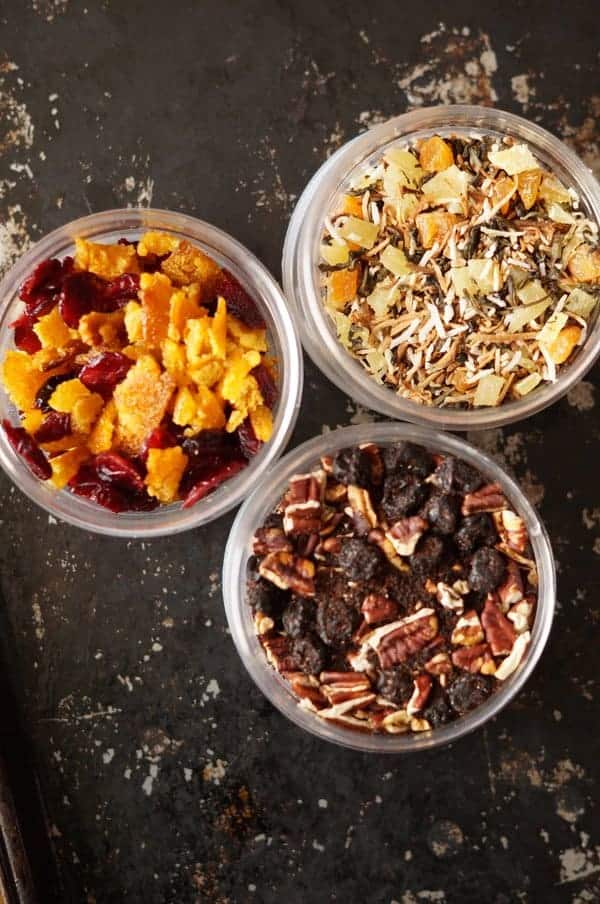 [share title="Share This Article" facebook="true" twitter="true" google_plus="true" linkedin="true" pinterest="true" reddit="true" email="true"]