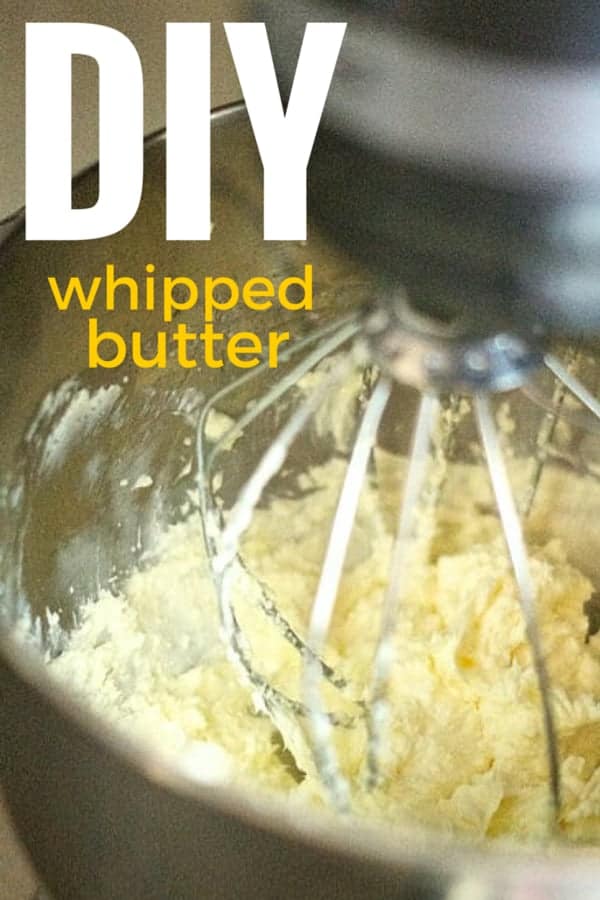 When you were a kid, did you ever go to a nice restaurant or fancy banquet and get excited by the sight of a beautiful looking bowl of ice cream, only to realize that it was actually butter? What a disappointment. I'm pretty sure this has happened to me as an adult, too.
The reason that butter looked so delicious is because it was whipped. And there's no reason you can't have that beautiful butter at home, too. There are actually plenty of more substantial reasons to whip your butter; it's not just for show!
Why It's A Smart Choice
1) Consistency. You can keep this stuff in the fridge and it's not as hard as a rock! It's spreadable! No room temperature acclimatization required. No more tears of frustration as your hard butter tears your bread to shreds. This is especially important for those of us who don't have AC. The butter situation becomes rather hopeless in the summer. It melts on the counter but is hard as a rock in the fridge.
2) Whipping adds air into the butter, which adds volume. This means you will end up using less butter every time you butter your toast. Butter is a fine choice, but it's high in calories and should be used sparingly, unless you're trying to gain weight. If you're trying to gain weight, then whatever you do, don't use the whipped butter!
3) You can also get fancy and add fun flavours to your butter like garlic, herbs, spices, or sundried tomatoes. Again, this will bulk up the butter without adding calories. Boom! You get more flavour and less calories. That's a win-win situation!
If you give this recipe a go, let me know! Leave a comment, rate it, or snap a photo and tag it with #smartnutritionrecipes on Instagram! I'd love to see your creations! Knowing someone has enjoyed one of my recipes always makes my day brighter.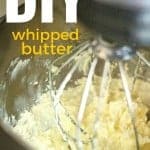 DIY Whipped Butter
Print Recipe
Butter that stays spreadable, even when stored in the fridge!
Ingredients
½

pound

1 cup butter, cold (from the fridge)

¼

cup

canola oil

2

tbsp

milk

whole milk is preferable
Instructions
You will need a stand mixer for this recipe. You could probably try it in a food processor if you don't have a stand mixer.

Place the bowl of your stand mixer and the whisk paddle in the fridge for at least an hour.

Re-attach the bowl and whisk paddle to the stand mixer.

Cut the butter into small pieces and place in the bowl. Whisk on low until the pieces break up and then turn up to medium high. Once the butter has broken up, turn off the machine.

Add the canola oil and mix in on low speed.

Add the milk and mix in on low speed.

Turn it up to medium high and whip, whip, whip! Whip for a couple of minutes.

Transfer to a sealable container and keep in the fridge.
[share title="Share This Article" facebook="true" twitter="true" google_plus="true" linkedin="true" pinterest="true" reddit="true" email="true"]