Instant Pot Buffalo Chicken Quinoa (or stovetop directions)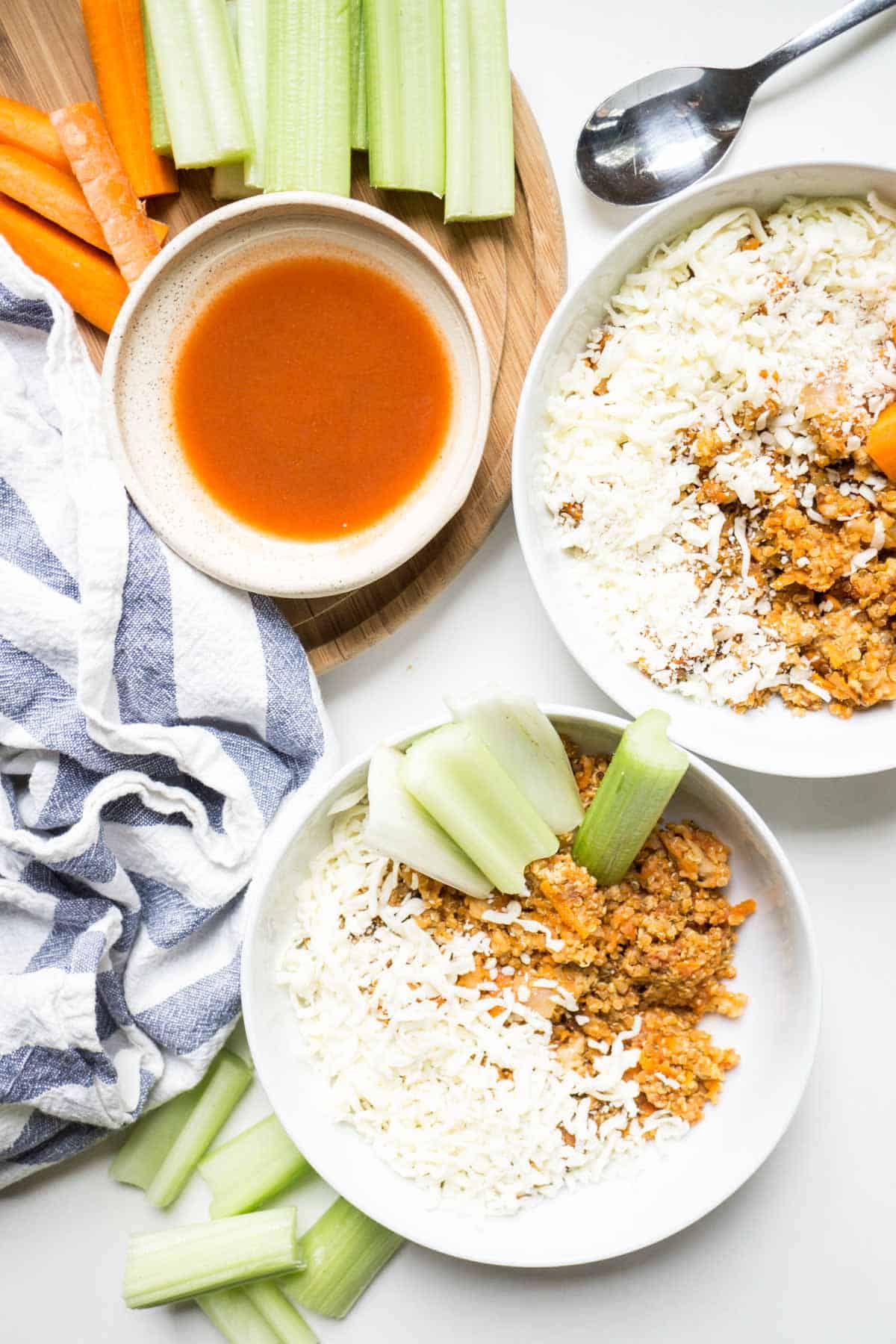 For this recipe, I pulled together all the classic flavours of red hot wings into a healthy, balanced meal: chicken, Frank's
, carrots & celery, and bleu or mozza cheese.
LEARN HOW TO MAKE INSTANT POT BUFFALO CHICKEN QUINOA (47 sec):
why this instant pot buffalo chicken quinoa is a smart choice
Please meet my new favourite condiment: Frank's Red Hot Sauce!
Since Frank's
is entirely associated with wings in my mind I didn't even think about it as a sauce I could use in my everyday cooking. One day, out of curiosity, I picked up a bottle and read the label. To my surprise the ingredient list was short and comprised of everyday foods. It's basically a very flavourful salt! 2 tbsp of Frank's
has the same sodium as 1/2 tsp of salt. When I use Frank's
in my cooking I omit the salt and voila: instant taste and spice! I would encourage you to do the same: use it as an ingredient in the recipe instead of splashing it on at the table, which would only add extra sodium to an already salted dish.
For this recipe, I pulled together all the classic flavours of red hot wings into a healthy, balanced meal: chicken, Frank's
, carrots & celery, and bleu or mozza cheese.
If you give this recipe a go, let me know! Leave a comment, rate it, or snap a photo and tag it with #smartnutritionrecipes on Instagram! I'd love to see your creations! Knowing someone has enjoyed one of my recipes always makes my day brighter.