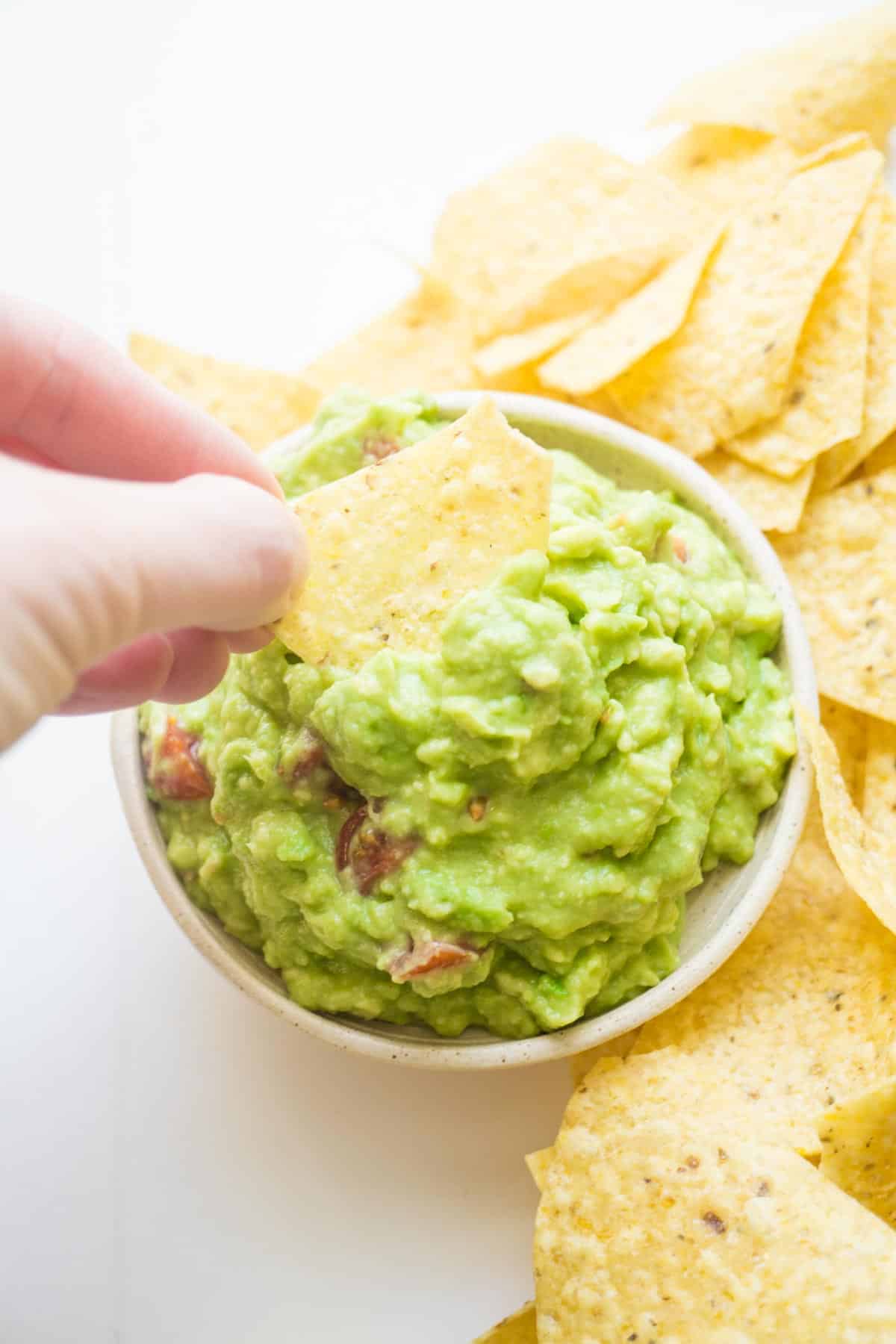 Simple and fresh this guacamole is simply the BEST! Bursting with lime & garlic, balanced with a hint of spice and salt. [vegan & gluten free]
For guacamole makers, the guacamole recipe is a huge source of pride.  Those of us who have been to a guac-off (no really, it's a thing), know that every guacamole maker at such an event is convinced their recipe is the guacamole recipe to end all guacamole recipes. Did I say guacamole enough for you? Guacamole. It's totally one of those words that gets weirder the more you say it. Guacamole.
Anyhow, for those who have never made guacamole before I'll save you the trouble of experimenting with various ingredients and ratios. Seriously. Don't go crazy and start adding weird things like pickles and olives. This is the only guacamole recipe you'll ever need.  See?! Now I'm the delusional guacamole maker.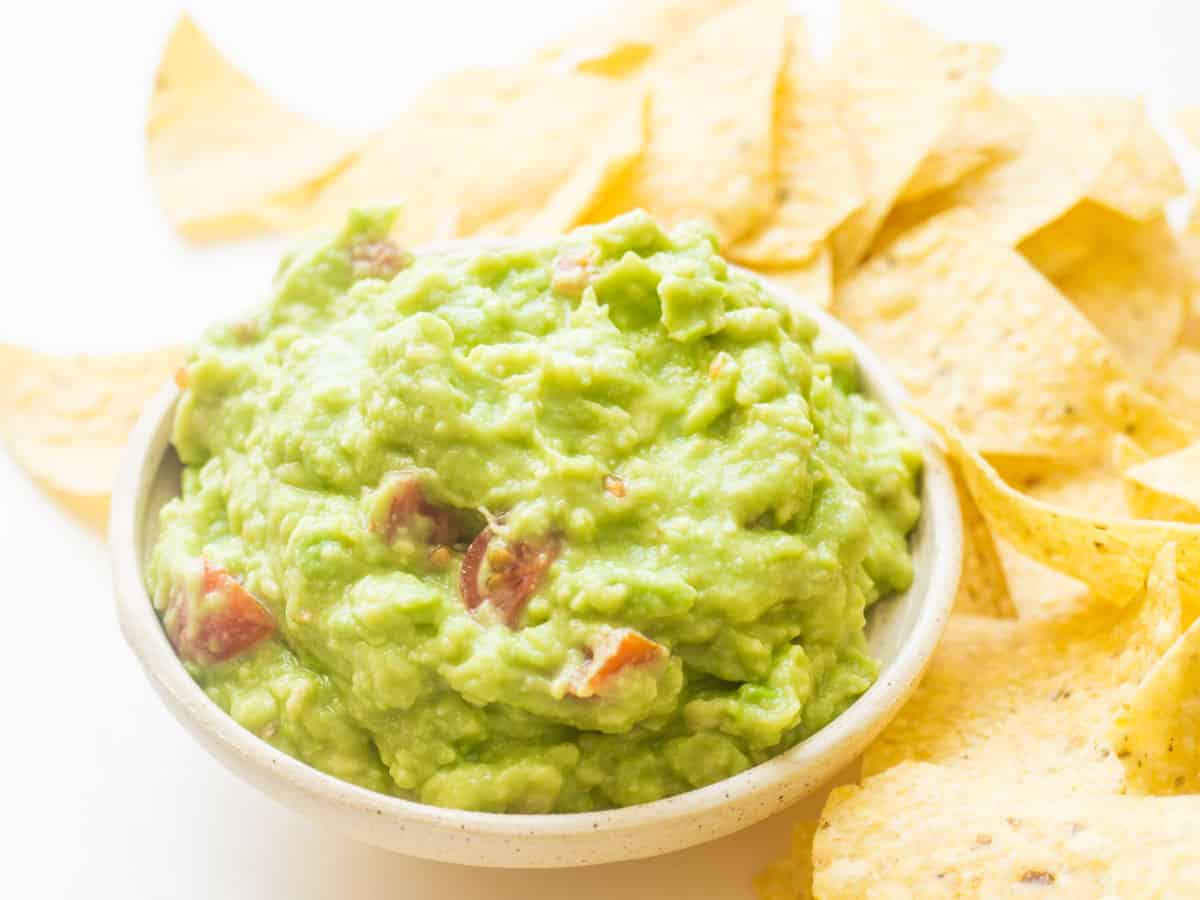 so what makes this the best guacamole?
What? It's not enough for me to just tell you that it's the best? You don't trust me? Fair enough. Guacamole is serious business.
This is the best guacamole because it's just simple. It doesn't try to complicate things with extra ingredients. This is the guacamole that has gone back to its roots. It's garlicky, but not too garlicky. It's quite lime forward. It has a bit of a bite from the onions and cayenne. And it's balanced by just the right amount of salt. Not too much. Not too little.  In short, it's perfect!
why this guacamole is a smart choice
While the 90s produced some amazing music and I'm glad radio stations to this darling decade are now popping up, it did a HUGE disservice to fat!
The 90s are making a comeback with its choker necklaces, harem pants, and velour dresses but thankfully not its fat phobia.
There are different types of fat in our food and some of them are actually quite good for us! We need fat for a plethora of reasons, and the main ones found in avocados, called monounsaturated fatty acids, are important for heart health, insulin management, and even your MOOD!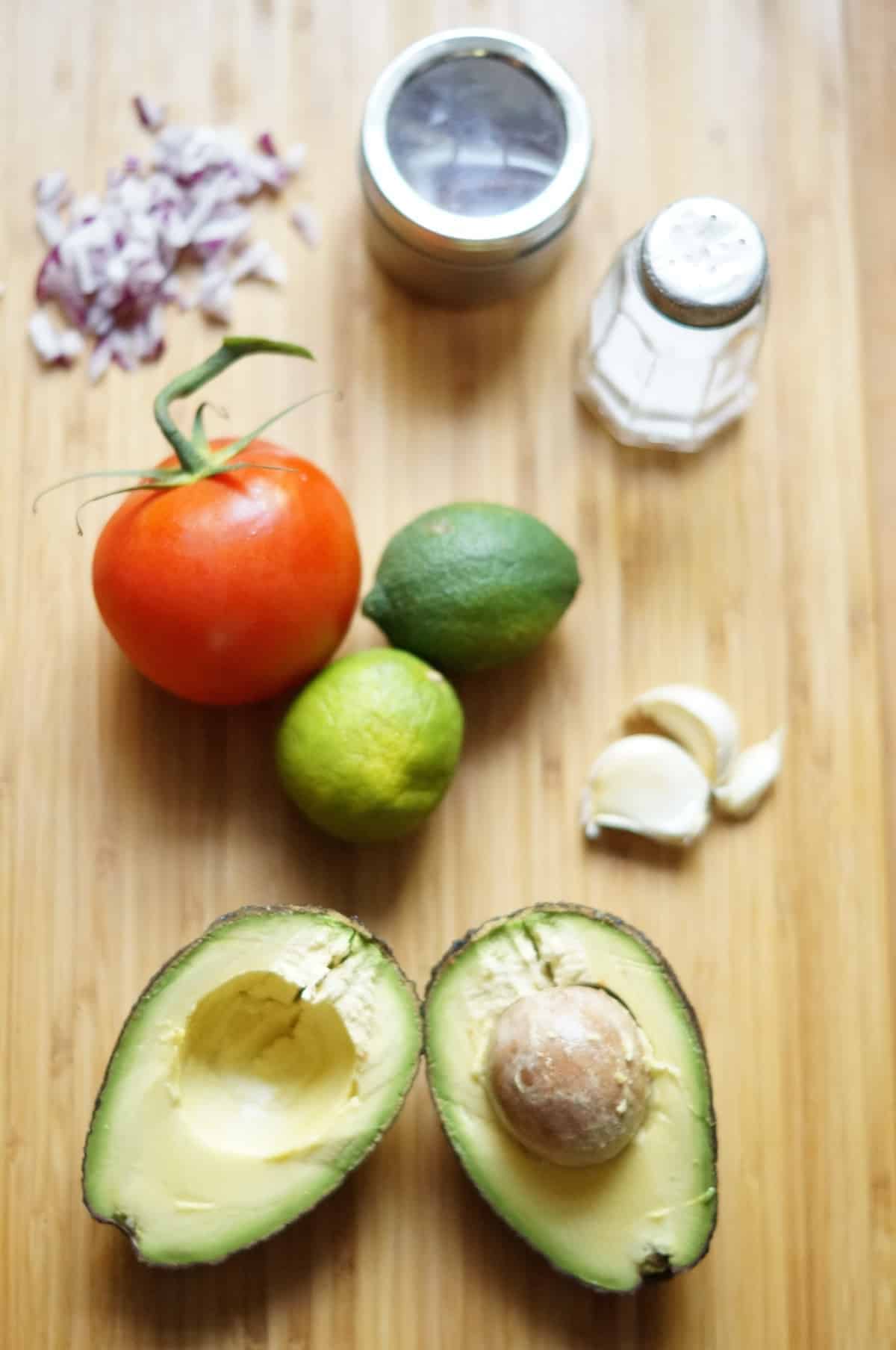 what to eat the best guacamole with
Other than the obvious of accompanying Mexican inspired foods like tortilla chips, quesadilla, burritos, and nachos, guacamole is also great with:
If you make this recipe, please let me know! Leave a comment, rate it, or snap a photo and tag it with #smartnutritionrecipes on Instagram!  I'd love to see your creations!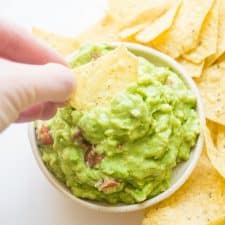 the best guacamole ever
Print Recipe
 All you need are a few simple ingredients and tools to make this garlicky, lime-y guacamole! [vegan & gluten free]
Ingredients
2

ripe avocados

juice from 1-2 limes

choose 2 if they are on the small size

1/4

cup

finely diced red onion

3-4

cloves

of garlic

minced

1/2

tsp

salt

A dash of cayenne pepper

Optional ingredients: roma tomatoes

black beans (see note)
Instructions
Using a large fork, mash all the ingredients in a bowl until you get your desired texture. Chunk or smooth? It's up to you!
Notes
If I have roma tomatoes or black beans kicking around, I like to add them in as well! Dice the tomatoes and mash in!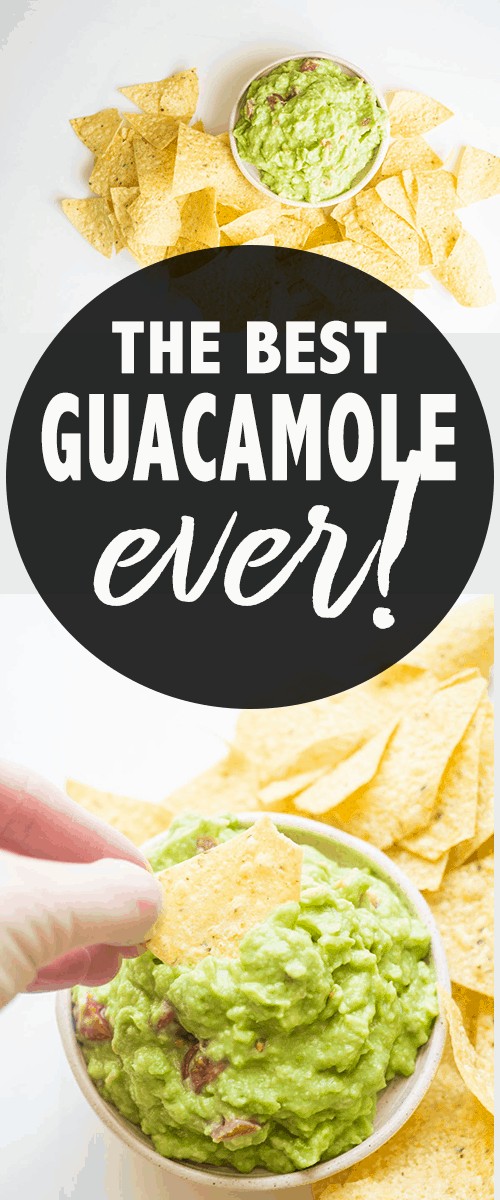 [share title="Share This Article" facebook="true" twitter="true" google_plus="true" linkedin="true" pinterest="true" reddit="true" email="true"]