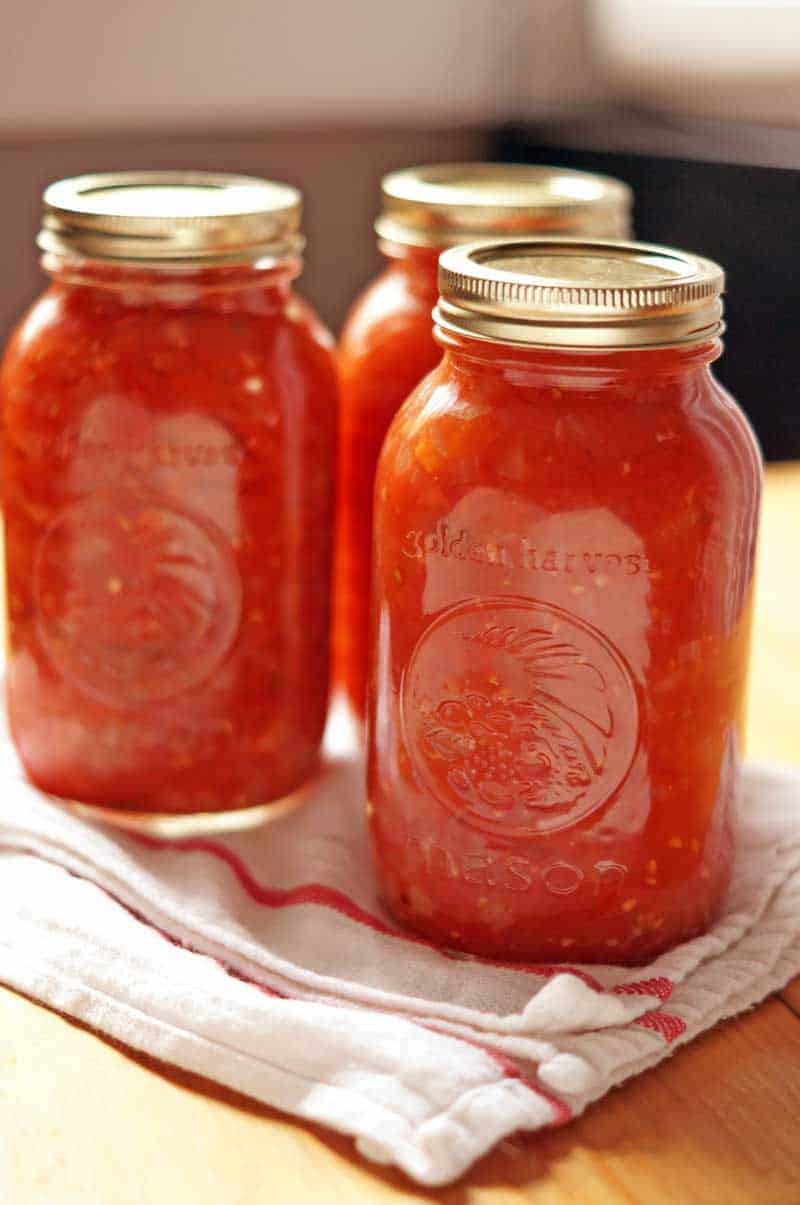 I've found the secret to a happy, successful marriage:
Chipotle peppers.
You heard me right, folks. Get your hands on some of these bad boys. They will help you weather the storms of life. They're essential to a good marriage.
Or is that just mine? My husband adores chipotles, and I don't blame him; they are incredibly tasty. I love how they add a sweet, smoky, kick.
He's happy. I'm happy. We're all happy. Unless…
I can no longer find the chipotle peppers at my grocery store. Then I'm not happy. I'm not happy when I spend half an hour combing the aisles up and down and down and up, without chipotle-pepper-finding success.
Good thing I live in a multi-ethnic community that has the cutest little latin american corner store. The pursuit of chipotle peppers is a great reason to tie on your new running shoes and take the baby for a run in the stroller.
Marriage saved.
If you give this recipe a go, let me know! Leave a comment, rate it, or snap a photo and tag it with #smartnutritionrecipes on Instagram! I'd love to see your creations! Knowing someone has enjoyed one of my recipes always makes my day brighter.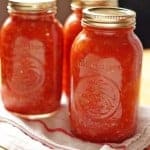 Chipotle Salsa
Print Recipe
A slightly spicy smoky salsa
Ingredients
For canning
6

lbs

tomatoes

chopped

1

large red onion

chopped

8-10

garlic cloves

minced

1

jalapeño

finely chopped

3

chipotle peppers in adobo sauce

finely chopped

1

cup

vinegar

1

tbsp

pickling salt
For fresh
2

lbs

tomatoes

chopped

⅓

large red onion

chopped

3

garlic cloves

minced

1

jalapeño

finely chopped

1

chipotle pepper in adobo sauce

finely chopped

2

tbsp

lime juice

optional handful of fresh cilantro
Instructions
For fresh salsa
Allow the flavours to marinate in the fridge for at least 1/2 an hour.
For canned salsa
Bring the salsa to a boil in a large pot.

Pour into sterilized canning jars. Leave 1.5 cm (just under 1/2 inch) head space. Place new canning lids on top and tighten the rings until fingertip tight (don't wrench on it to tighten, you want it just nice and snug).

Immerse jars in boiling water in canner. Boil for 20 minutes, ensuring the jars are covered at all times.

Remove from water and allow to cool on a cutting board.

Check for proper seals after 24 hours.