Chocolate Covered Raisin Cookies (no bake)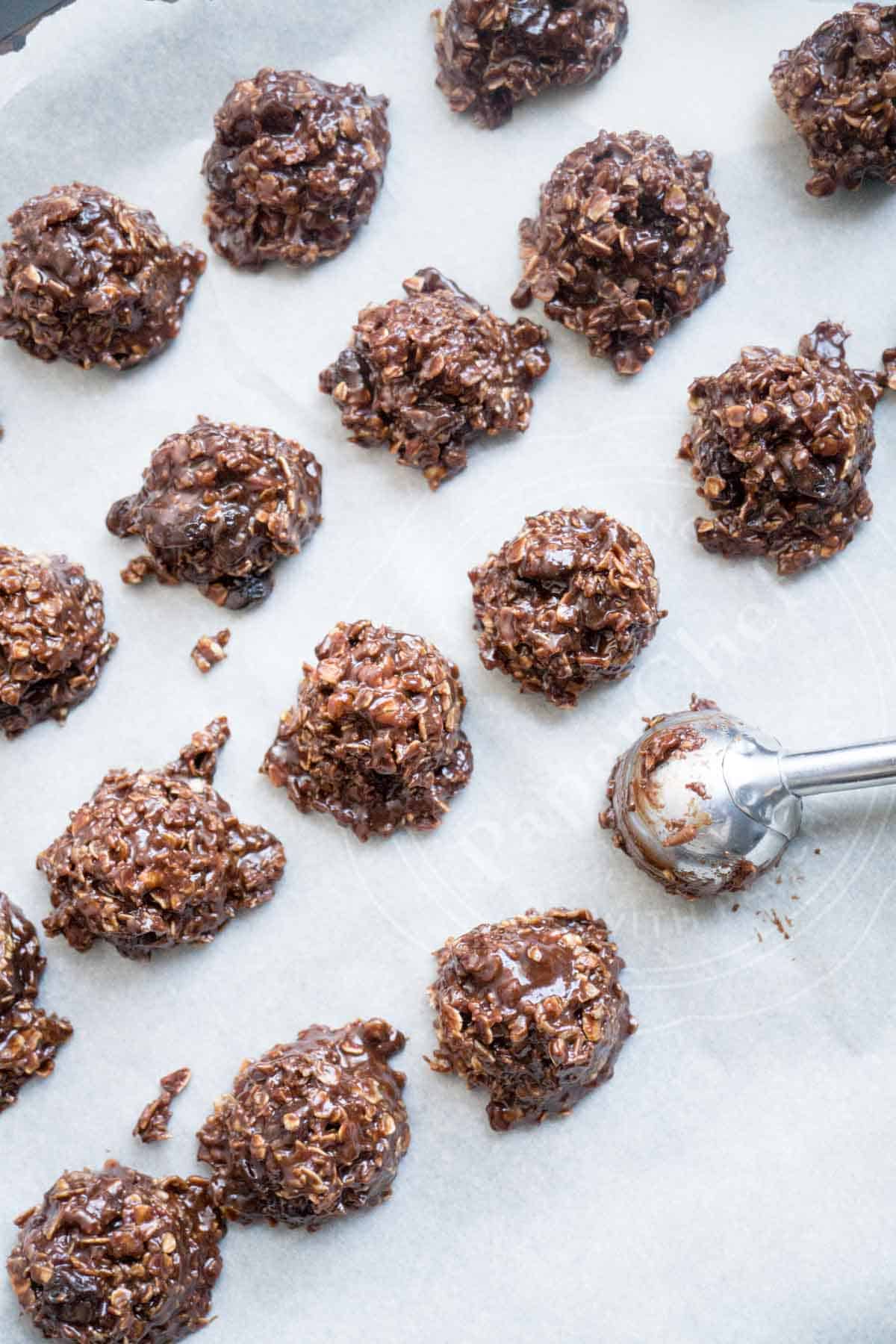 These are the best no-bake cookies ever! You know how sometimes no-bake cookies can end up feeling a little sandy and gritty? These are nothing like that. These are….
Soft.
Fudgey.
Melt-in-your-mouth.
Perfection.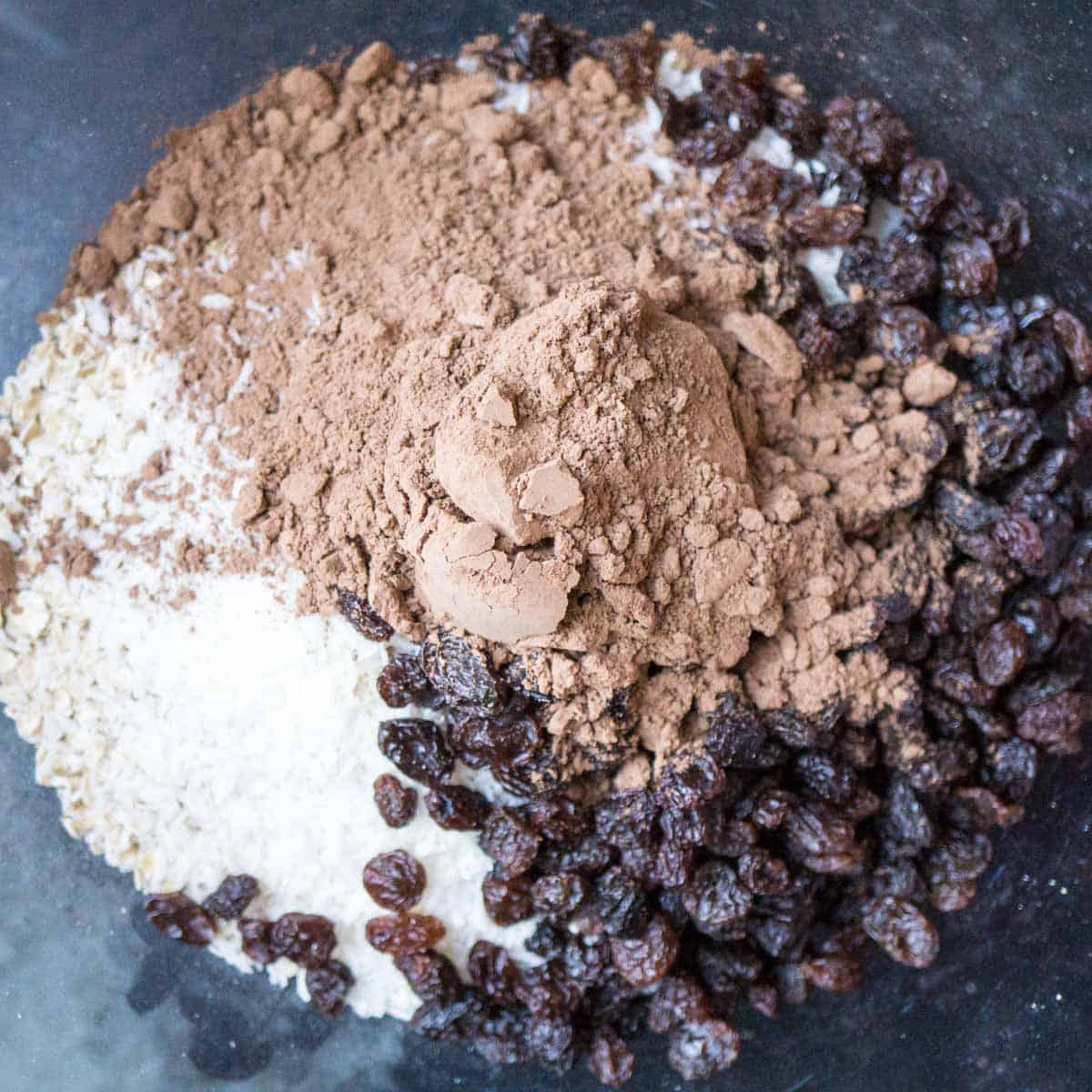 I adapted this recipe from Nicole at Gluten Free on a Shoestring. If you're interested she goes into a good explanation of the science behind no-bake cookies. Yes, COOKIE SCIENCE! Essentially, overcooking results in a crumbly mess and undercooking results in a gooey mess. Her solution?
Chocolate insurance. As Nicole says, this is the BEST kind of insurance!
Since chocolate is solid at room temperature, it helps the mixture to solidify without needing to risk overcooking it. Nicole  = genius.
But then again we already know that chocolate solves all of life's problems, don't we?
Bored? — eat chocolate
Sad? — eat chocolate
Stressed? — eat chocolate
Problems all solved.
Ummmm, you know I'm kidding right? I love chocolate. Scratch that; I love love love chocolate! I probably eat a little bit almost everyday.
But turning to food for comfort is just a bandaid fix. When we eat, the pleasure centers in our brain light up. Our spirits are lifted temporarily. For a moment we forget our stress. The loneliness and boredom are gone for a moment.
Only for a moment.
Once the food is gone, and those pleasure centers stop going nuts, our emotions go back to normal. This means that if you were feeling emotions that made you want to eat, you'll probably just want to eat again, and the cycle will continue.
Which emotions drive you to eat?
The first step in overcoming emotional eating is to recognize which emotions are triggers for you.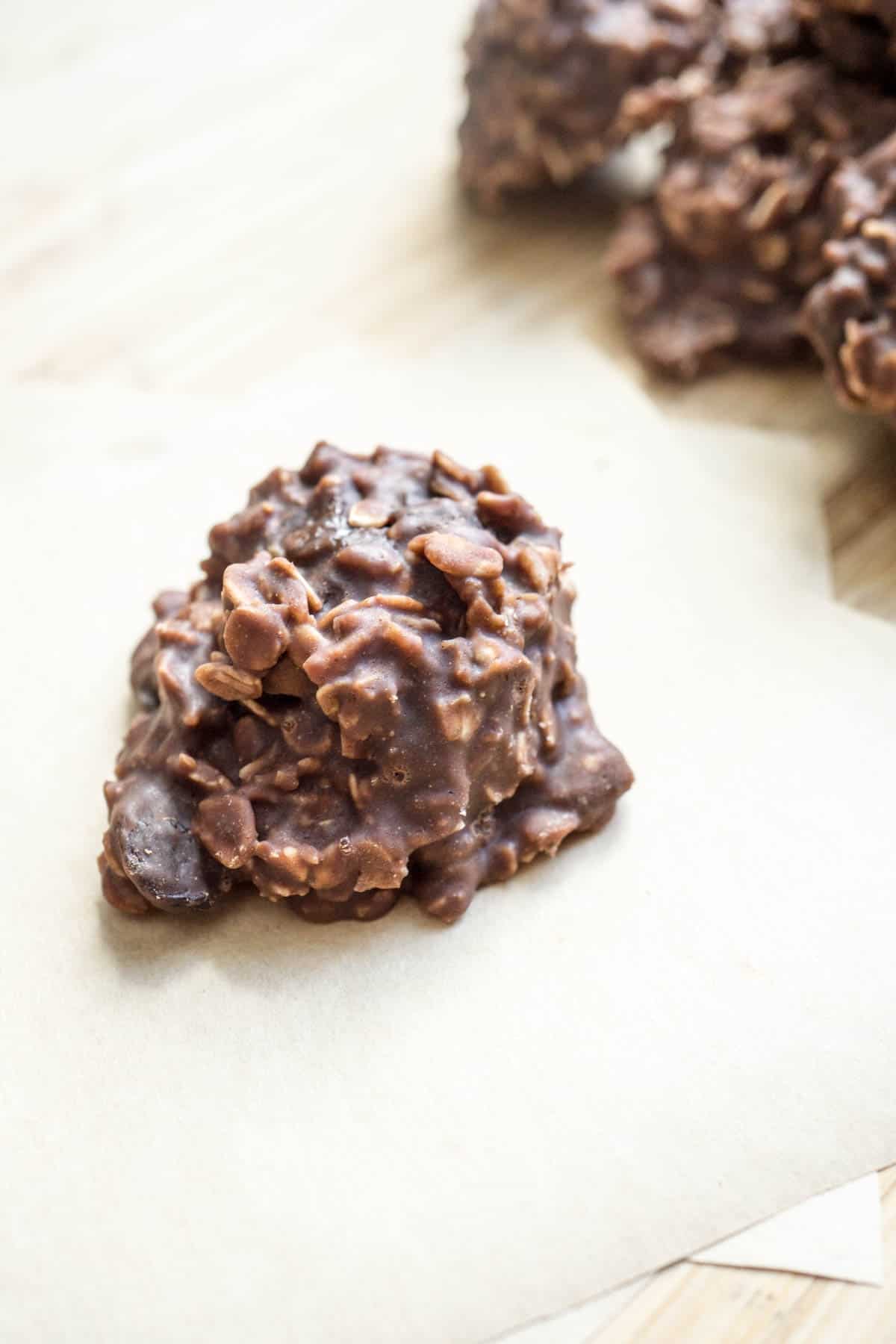 But back to these cookies….
Valentine's Day is coming up soon! Why not whip up a batch of these to serve your sweetheart? I haven't tried it but I bet you could even shape these into adorable hearts!!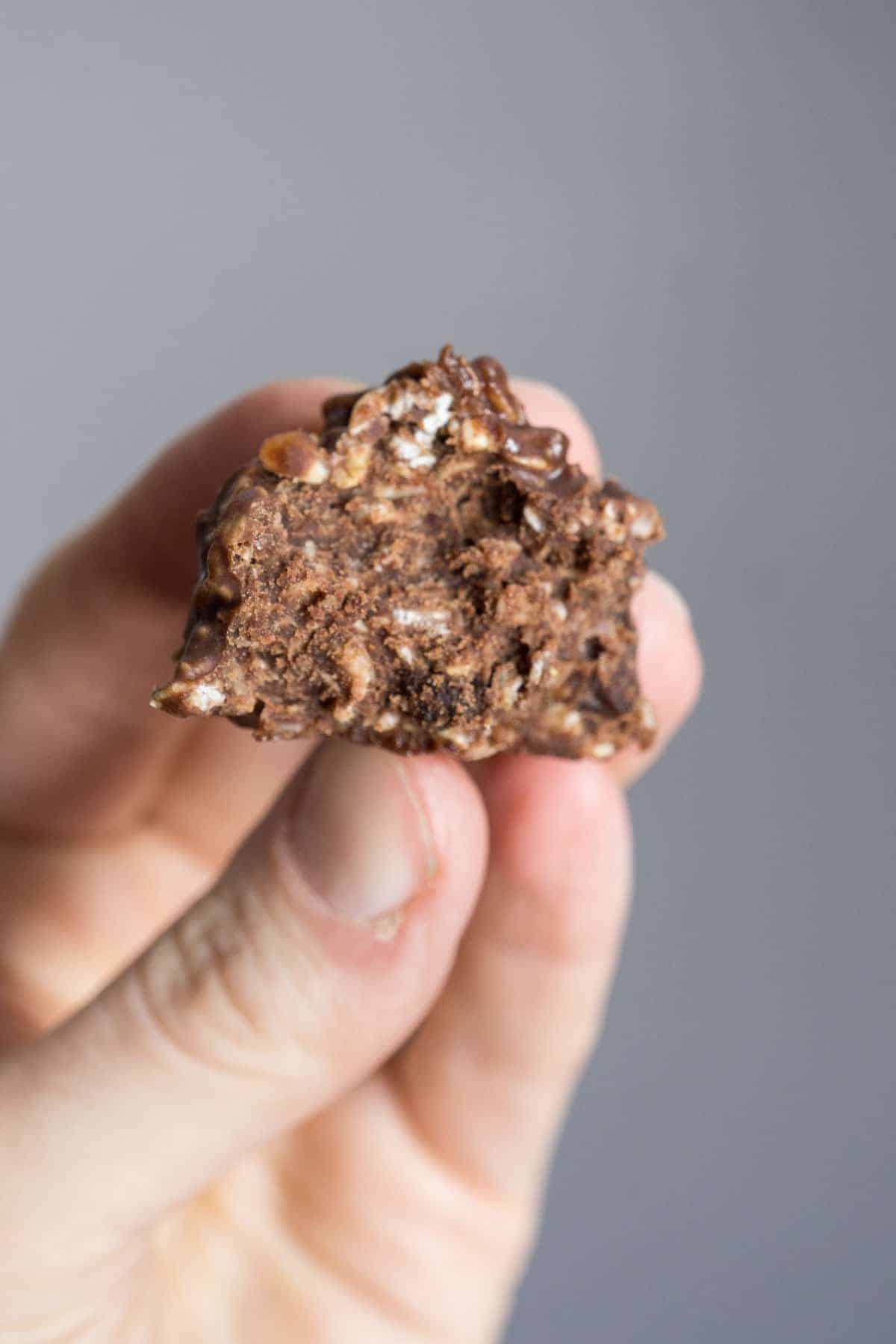 If you make this recipe, please let me know! Leave a comment, rate it, or snap a photo and tag it with #smartnutritionrecipes on Instagram!  I'd love to see your creations! 
chocolate covered raisin cookies (no bake)
Print Recipe
Ingredients
2 ½

cups

quick cooking oats

1/4

cup

unsweetened cocoa powder

½

cup

unsweetened coconut flakes

1

cup

raisins

½

cup

butter

2/3

cup

milk

not skim

1 1/2

cups

granulated sugar

Dash of salt

⅔

cup

semi-sweet chocolate chips

½

tsp

vanilla

or ¼ tsp vanilla powder
Instructions
In a large mixing bowl stir together the oats, cocoa powder, coconut flakes, and raisins.

Make a well in the center.

In a small pot heat the butter, milk, sugar, and salt over medium high. Stir regularly.

Once it comes to a roiling boil, set a timer for 90 seconds. Stir well then remove from heat.

Add the chocolate chips and vanilla. Stir until smooth.

Pour in the well of the dry ingredients. Stir to combine.

Allow to rest for 5 minutes.

Meanwhile, line 2 baking pans with parchment paper.

Using a small cookie scoop, place balls of "dough" on the parchment paper.

Allow to harden at room temperature. Then transfer to a container and store in the fridge.
Nutrition
Calories:
3253
kcal
|
Carbohydrates:
394
g
|
Protein:
53
g
|
Fat:
193
g
|
Saturated Fat:
121
g
|
Polyunsaturated Fat:
58
g
|
Trans Fat:
4
g
|
Cholesterol:
257
mg
|
Sodium:
306
mg
|
Sugar:
196
g
Calories: 74| Fat: 3g | Carbs: 11.5g | Fibre: 1g | Sugar: 7.5g | Protein: 1g