Batch Cooking Volume 4: lunches & dinners!
I heart NY.
It's an iconic t-shirt and mug phrase and I used to think it was a little egotistical of NY to plaster it all over their touristy souvenirs. I mean, who do you think you are NY? Doesn't everyone love their home state or province? Why do you get to be known for "I heart NY?"
Well, we just got back from NY visiting family who recently moved there and guess what?
I heart NY too! They got me! It really is just such an amazing place that you can't help but love it! From the hustle and bustle of Manhatten to the gorgeous hikes upstate, this place has everything you could ever desire. My heart is bursting with all the memories we made there. And my stomach is bursting with all the delicious food we ate! I love going away but the best part is coming back to my kitchen to attempt to recreate the new dishes. These are the NY inspired dishes I have planned for the next little while:
roasted tomato and turnip soup
huaraches (a corn flour pastry based Mexican dish)
pumpkin stuffed french toast
braised brussel sprouts and fennel salad with a honey mustard dressing
burrata
vodka penne with slivered almonds
But for now, I have to fill my fridge with some meals to get me through the week! Here's my latest batch cooking plan!
what is batch cooking?
Essentially you set aside one day to do all the major cooking for the week. If you have Mondays free this is rather convenient because then you can tag all your photos on Instagram with #mealprepmondays! Seriously though, any day of the week works. Just save your photos to post on Monday 🙂
Plan to spend about 1.5 to 2.5 hours in the kitchen. One recipe often ends up taking 45-60 minutes alone so you could end up cutting your weekly meal prep time by 2 1/2 hours. What would you do with a couple extra hours in your week?
why it's a smart choice
Batch cooking can save your sanity. Here's why:
no need to stress out and wonder "what's for dinner?" when you're done work and tired
no more grabbing fast food on your lunch hour because you ran out of time to pack a lunch in the morning (hello $$$ savings!)
saves time cooking throughout the week
less dishes to wash (my favourite!)
easy way to incorporate more variety into your eating
batch cooking lunches and dinners
With this plan, you'll get both meals that are ready to heat up and serve at the dinner table and meals that are prepped to leave the house and be eaten at work or school. As I like to say "when you plan to succeed you will succeed to plan!" Your future self will thank you when you're nourishing your body with a wholesome salad instead of something from the nearest fast food joint.
The featured item in this batch cooking plan is a rotisserie chicken. I love using a rotisserie chicken as a super simple shortcut. They can be a little bit salty so I just adjust my recipes to cut down on the salt added to the rest of the dish. You'll start this batch cooking session by pulling the meat off the rotisserie chicken. This is then used in three of the recipes.
Here are the recipes included in this edition of batch cooking:
African peanut soup: a wonderfully fragrant, silky smooth soup
Sweet potato chicken bowls: a nourishing bowl of roasted veggies, chicken, sweet potatoes and hummus
Creamy chicken zucchini lasagna: veggies and protein abound in this dish made creamy by the use of ricotta
Mexicana mason jar salads: a citrus chili dressing adorns this fresh and hearty salad full of chicken, beans, and corn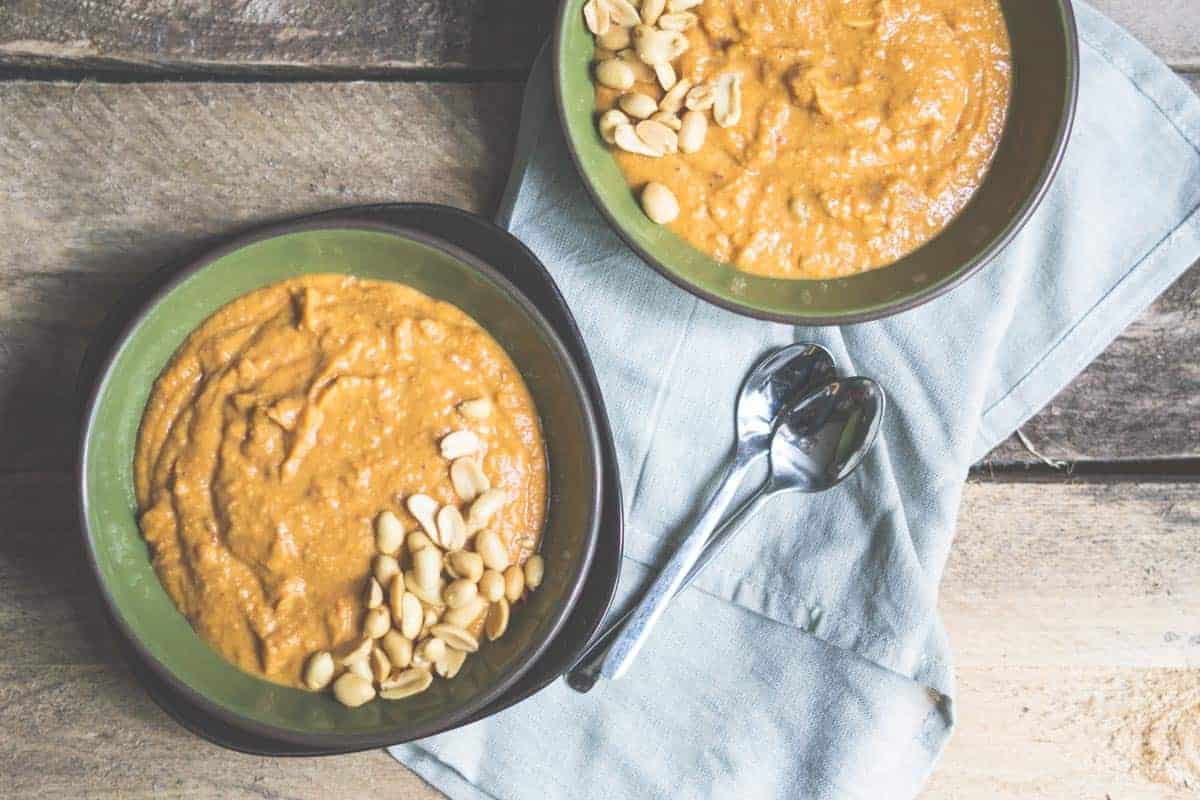 With this handy printable you get:
grocery shopping list
master instructions for how to most efficiently make all the meals simultaneously
individual recipes if you want to make your favourites on their own
So set a date in your calendar, put on some good tunes, and get cooking! Get FREE access to the printable below.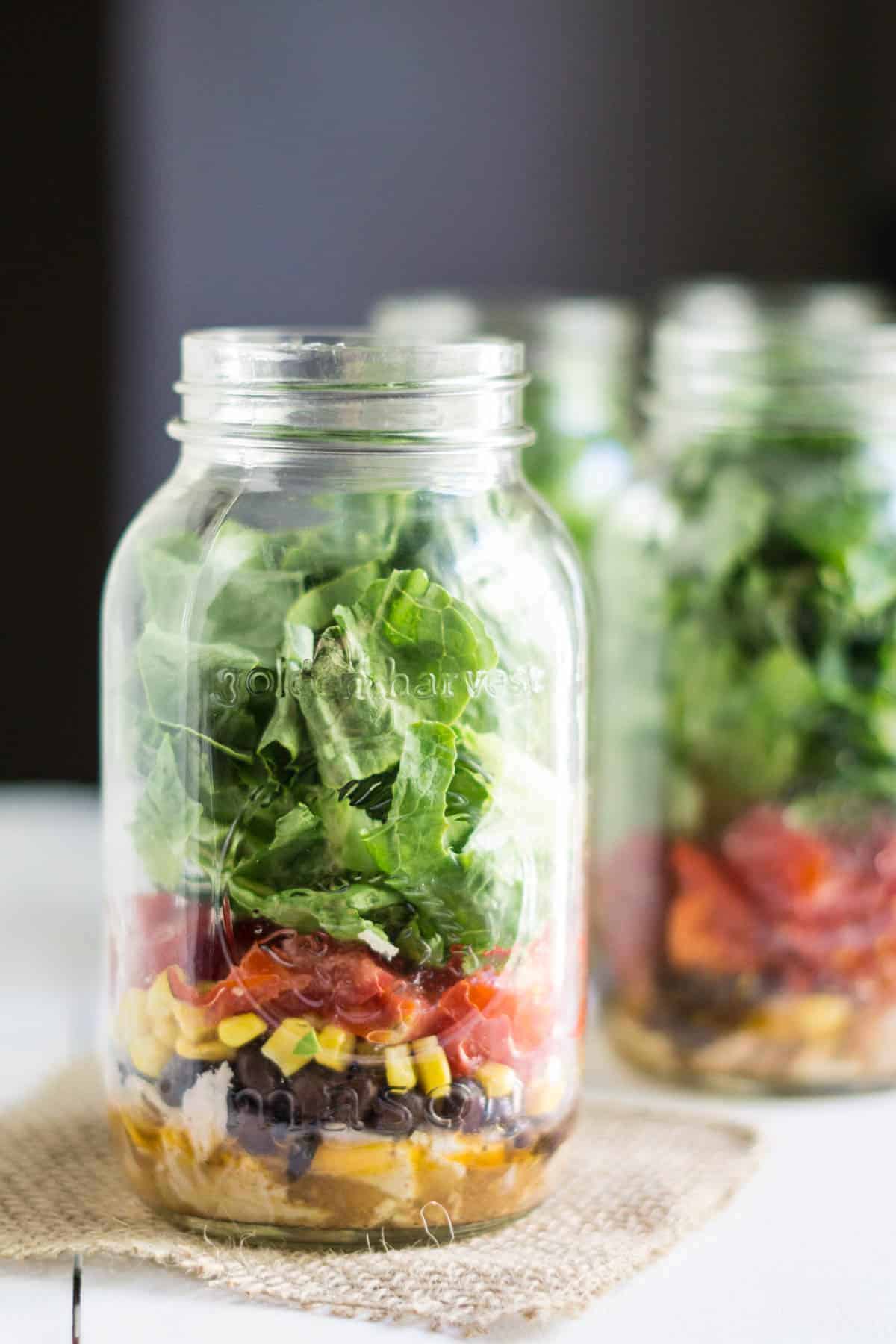 discover more batch cooking plans!
[ess_grid alias="batch cooking"]
[share title="Share This Article" facebook="true" twitter="true" google_plus="true" linkedin="true" pinterest="true" reddit="true" email="true"]