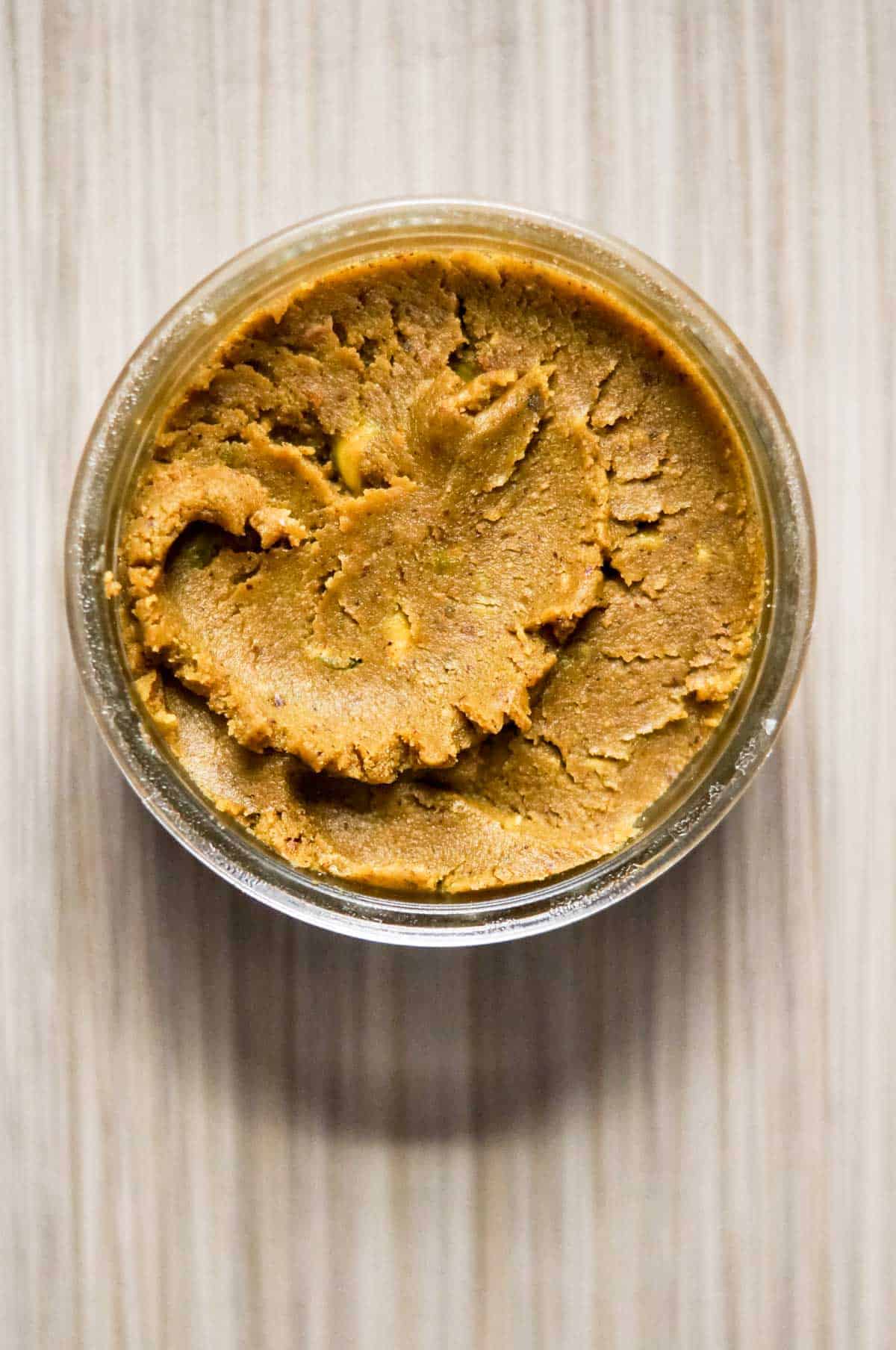 Why It's A Smart Choice
Nut and seed butters are a great alternative to peanut butter. I love peanut butter and it does have nutritional benefits but it is high in omega 6 fatty acids. For most people the ratio of omega 6 to omega 3 in their diets is too high. This imbalance can lead to inflammation in the body.
So switch it up sometimes and try this nut and seed butter!
Boost your iron
Pumpkin seeds are a rich source of iron, as well as other minerals such as magnesium and potassium. Some vegans and vegetarians have difficulty getting enough iron. This pumpkin seed butter can help fix that!
Get pumped about pumpkin
Pumpkin seeds have also been shown to help control blood sugar levels in people with diabetes, reduce total cholesterol, maintain prostate health, and reduce inflammation in arthritic conditions.
Anti-oxidants galore
Nuts, seeds, and spices all contain concentrated doses of anti-oxidants, making this recipe a powerhouse in protection from oxidative damage.
Tasting Notes
The taste of pumpkin seeds may be a bit strong for those who are new to this seed, so I paired them with almonds and a blend of spices.
If you give this recipe a go, let me know! Leave a comment, rate it, or snap a photo and tag it with #smartnutritionrecipes on Instagram! I'd love to see your creations! Knowing someone has enjoyed one of my recipes always makes my day brighter.
Sweet 'n Spicy Pumpkin Seed Butter
Print Recipe
Ingredients
1

cup

whole almonds

1 ½

cups

pumpkin seeds

shelled

1

tablespoon

honey

maple syrup, or corn syrup

¼

cup

canola oil

¼

tsp

cumin

¼

tsp

ginger

¼

tsp

cinnamon
Instructions
Place all ingredients in a high powered blender or food processor.

Check your machine's instruction manual for how to process nuts and seeds.

The mixture will start out crunchy but will turn into a smooth paste.

Be careful not to overheat your machine!
Some people have told me that they've found it difficult to find pumpkin seeds in their local grocery stores. Thankfully,
Amazon
comes to the rescue again! Seriously… how did we ever survive finding hard-to-source items before
Amazon
came along?
This bag is well reviewed and is a really great price!
[share title="Share This Article" facebook="true" twitter="true" google_plus="true" linkedin="true" pinterest="true" reddit="true" email="true"]