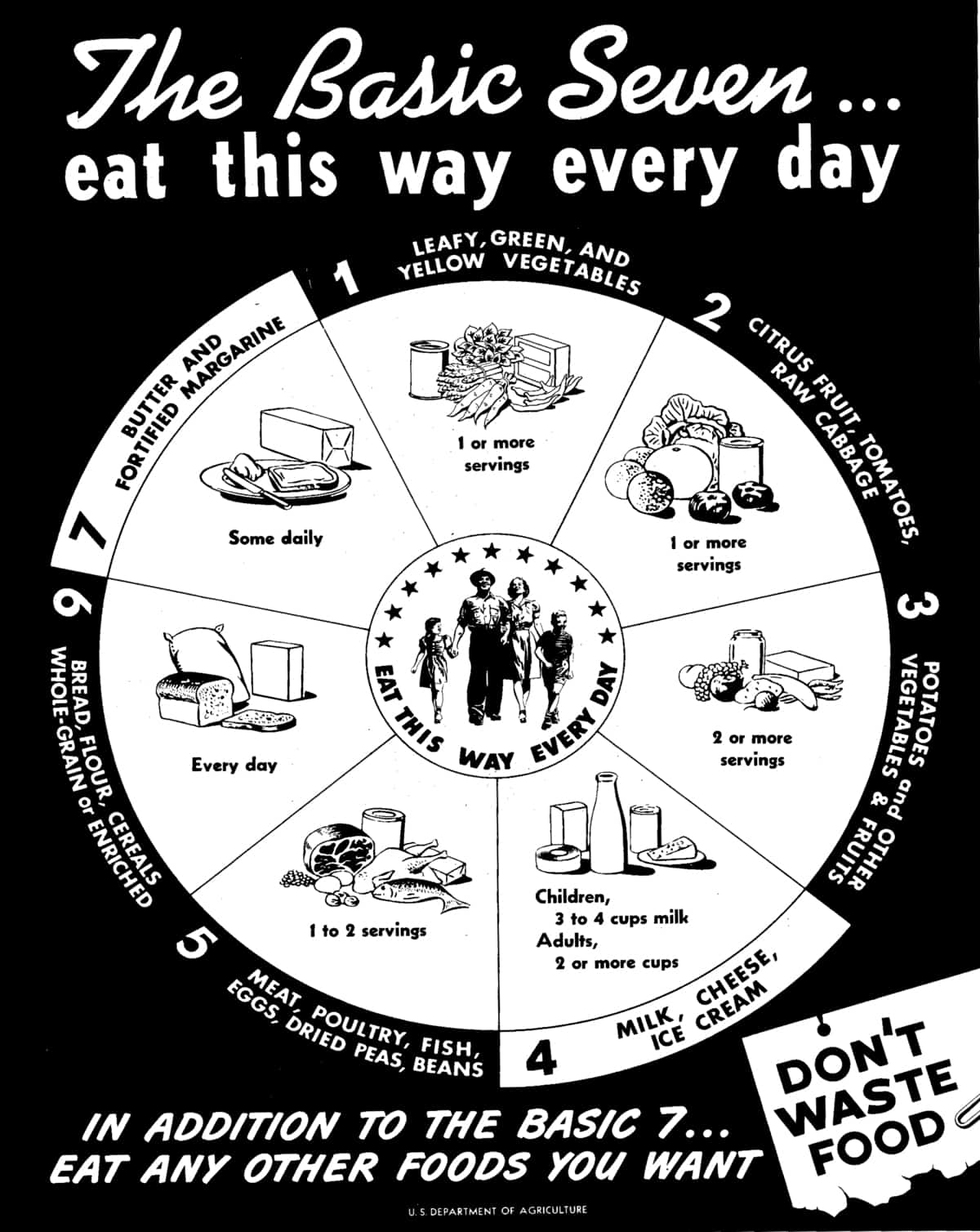 [share title="Share This Article" facebook="true" twitter="true" google_plus="true" linkedin="true" pinterest="true" reddit="true" email="true"]
The Huffington Post recently asked Nita Sharda, my fellow Winnipegger, Registered Dietitian, and blogger, to share her thoughts about Canada's Food Guide, along with other Canadian Dietitians and Nutritionists (Woo hoo! Way to go Nita!).
I recently received a similar request from a reader. I had been working on an article about Canada's Food Guide, and to be quite honest, it was boring, so I was pumped to see that Nita and others had already covered this topic for me! Check out the article, it's very informative. I only have a two cents (or three) of my own to add. I just love the suggestion that the Guide should include a category on foods containing probiotics. That would be a helpful and thoughtful improvement to the Food Guide.
Now I'll just pretend I was asked to share my own tip and change suggestion:
Tip: I encourage people to avoid getting caught up in the number of servings allotted for your age and gender. Use the Food Guide as a template for building a meal. Each food group contains its share of nutrients, so if you eat foods from each food group, you'll hit all the essential nutrients. If you avoid fruits and vegetables, you'll be hard pressed to meet your vitamin C intake, for example. Scurvy, anyone? Aiming to eat a variety of foods from each of the food groups is a simple way to cover your nutritional bases. The tagline in the 1977 version sums it up quite nicely: Eat A Variety of Foods from Each Group Everyday.
Change: I would rename the food guide categories for the main nutritional benefit they provide. Meats and Alternatives would be Protein and Iron Stars, Milk and Alternatives would be Calcium Stars. This would provide individuals with more flexibility in meal planning, kind of like a choose-your-own-adventure book. Labeling the categories by the nutritional value would also remove any influence that someone might believe a particular food industry has on the food guide….
As mentioned above, anything else I have to say about Canada's Food Guide is not very interesting or is just nitpicking on a document that couldn't possibly be simple, easy to understand, and yet applicable to absolutely everyone.
I would love to hear what you think of the Food Guide.
Do you find it:
helpful or useless?
confusing or easy to understand?
current or outdated?
As nutrition professionals, dietitians are often asked for feedback when Health Canada plans a revision. So your input really does count!
Canada's Food Guide: a historical tour in photos
[share title="Share This Article" facebook="true" twitter="true" google_plus="true" linkedin="true" pinterest="true" reddit="true" email="true"]