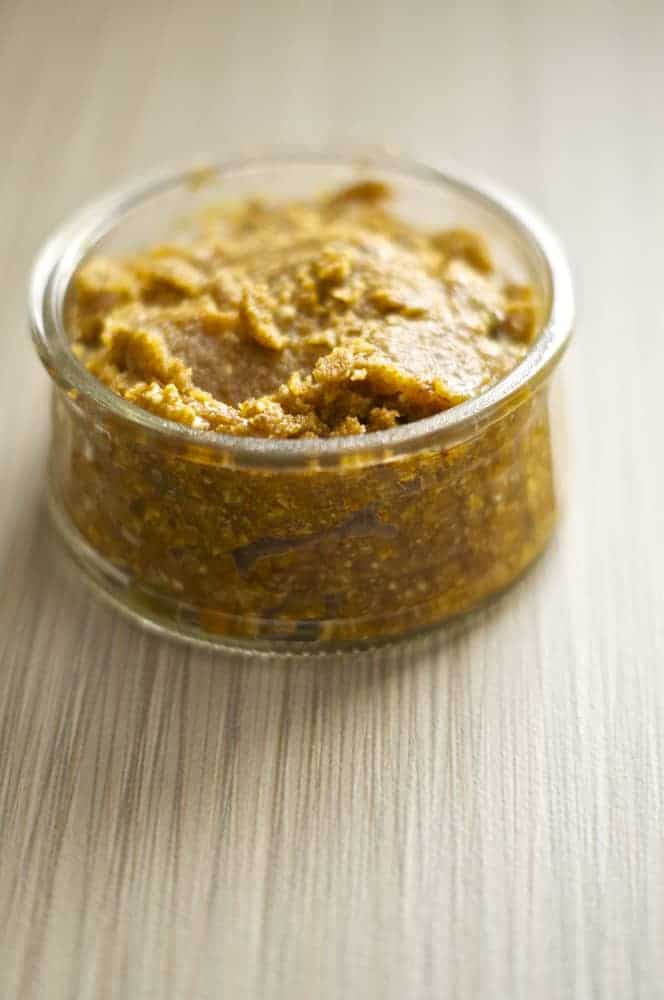 I post a lot of recipes with chipotle peppers but I only recently found out that they are not a distinct pepper variety. They are simply the ubiquitous jalapeño pepper that has been smoked. So if you were the type of person who smoked food, you could make your own chipotle peppers. How awesome would that be? Especially since there seems to be a chipotle pepper shortage in my city these days.
Why It's A Smart Choice
Almonds
Almonds have several things going for them:
good doses of magnesium, calcium, iron, & potassium
1/4 cup contains 4.4g of fibre, helping to meet a woman's daily goal of 25-30g and a man's goal of 30-38g
1/4 cup contains 7.5 g of protein, 7.5g of carbs, and 17.5g of fat, primarily mono-unsaturated
Pumpkin Seeds
Pumpkin seeds are a rich source of iron, as well as other minerals such as magnesium and potassium. Some vegans and vegetarians have difficulty getting enough iron. This pumpkin seed butter can help fix that!
Pumpkin seeds have also been shown to help control blood sugar levels in people with diabetes, reduce total cholesterol, maintain prostate health, and reduce inflammation in arthritic conditions.
Chipotle
The compound in peppers that give it the heat is called capsaicin. Chipotle peppers contain more capsaicin than jalapeños but less than Thai peppers and habaneros. Capsaicin can temporarily raise your metabolic rate, but probably not enough to aid weight loss, at least not in a tolerable quantity!
Capsaicin also exhibits anti-inflammatory effects. Low grade inflammation has been implicated in the development of type 2 diabetes, some cancers, and heart disease.
If you give this recipe a go, let me know! Leave a comment, rate it, or snap a photo and tag it with #smartnutritionrecipes on Instagram! I'd love to see your creations! Knowing someone has enjoyed one of my recipes always makes my day brighter.
Chipotle BBQ Butter
Print Recipe
Ingredients
1

cup

pumpkin seeds

salted

1

cup

whole almonds

¼

cup

canola oil

1

tbsp

honey

melted

2

chipotle peppers in adobo sauce
Instructions
Place all ingredients in a high-powered blender or food processor.

Process according to your machine's instructions for peanut or nut butter.

Be careful not to overheat your machine!
[share title="Share This Article" facebook="true" twitter="true" google_plus="true" linkedin="true" pinterest="true" reddit="true" email="true"]
Note: nutrition information retrieved from the Canadian Nutrient Files database