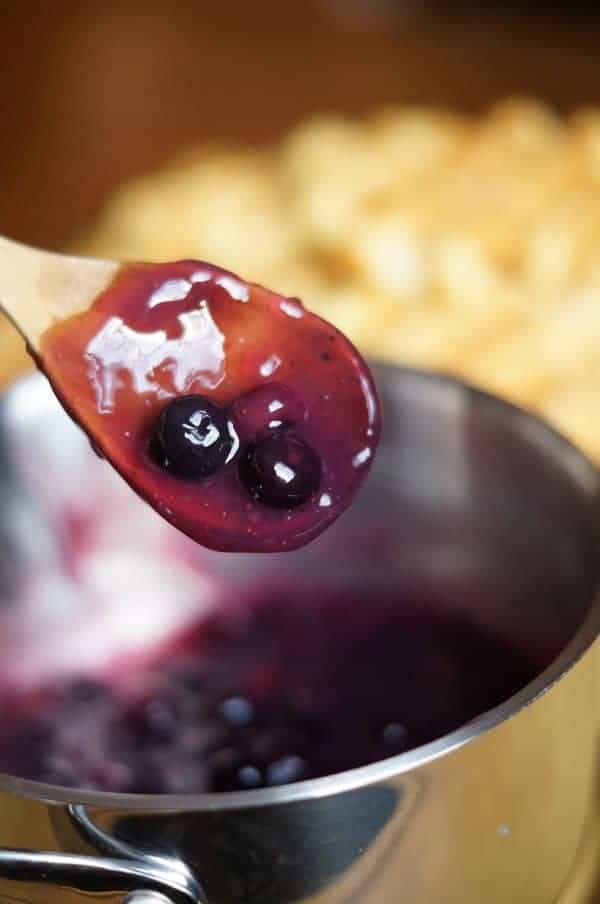 Why It's A Smart Choice
Blueberries are brain food!
Individuals with mild cognitive decline showed an improvement in memory recall when given blueberry juice! In studies conducted on rats, blueberries were shown to prevent cognitive decline and help the neurons in the brain communicate better. It's thought that oxidative damage is partly to blame for cognitive decline and blueberries are high in antioxidants.
Blueberries are also high in fibre and lower in sugar, compared to other fruits. They also score low on the Glycemic Index, which is an estimation of how much a food will cause your blood sugar to spike. This makes blueberries a great choice for someone with diabetes.
Xylitol
Xylitol is a naturally occurring sugar found in many fruits and vegetables. When you buy a bag of xylitol in Canada, it's usually extracted from hardwood trees such as birch. This sugar contains half the calories of regular table sugar. As with blueberries, xylitol is low on the Glycemic Index, meaning it has little effect in raising blood sugar levels.
Studies on humans have also independently shown that xylitol doesn't increase blood sugar. This study, conducted on rats, actually showed that xylitol consumption reduced the risk of diet-induced obesity! In another study on rats, pathological changes in type two diabetes improved when the rats were supplemented with xylitol! These studies are relatively recent so hopefully they will spark further studies so we can know whether xylitol has the same effect on humans.
I love xylitol but I still use it as I would use table sugar: as a treat. Often when people swap in a healthier ingredient, they go on to make poor decisions with that food. It's easy to justify having another portion since it's so much healthier, right? But there's no point in making food healthier if you're going to eat twice as much of it anyways!
If you're looking to try out xylitol, you'll find a good price on Amazon. If you use the links below you can support Smart Nutrition too!
If you give this recipe a go, let me know! Leave a comment, rate it, or snap a photo and tag it with #smartnutritionrecipes on Instagram! I'd love to see your creations! Knowing someone has enjoyed one of my recipes always makes my day brighter.
Low Sugar Blueberry Sauce
Print Recipe
Ingredients
1 1/2

cups

blueberries

fresh or frozen

2

tablespoons

cornstarch

2

tablespoons

xylitol

1

tablespoon

sugar

1/4

teaspoon

vanilla powder

3/4

cup

water
Instructions
Place all the ingredients in a small pot.

Heat over medium, stirring occasionally while it heats up.

When the pot is hot to the touch, begin to stir continuously.

Once the mixture has thickened, it's ready to dollop on your waffles, or ice cream, or Mennonite perigees....
This sauce goes perfectly poured on these
Overnight Sourdough Waffles
!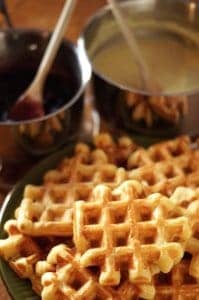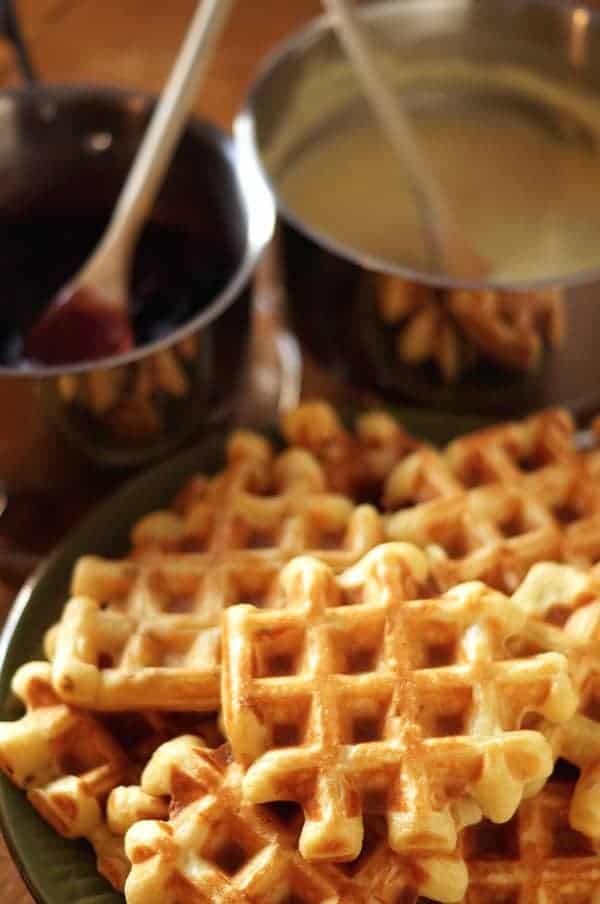 [share title="Share This Article" facebook="true" twitter="true" google_plus="true" linkedin="true" pinterest="true" reddit="true" email="true"]