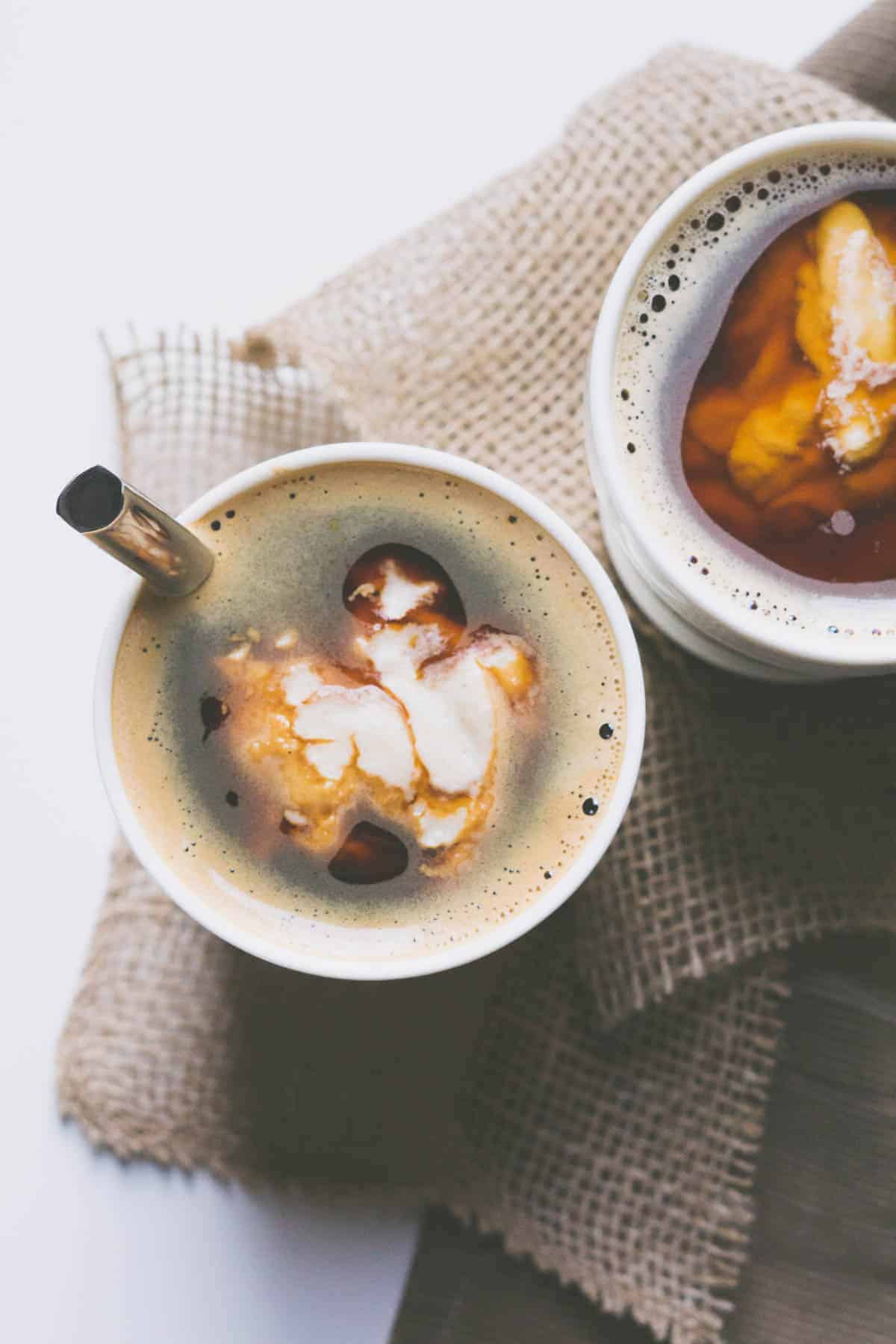 You know those people who are so efficient and always seem to get all the things done? You know…those people you both admire but secretly kind of hate at the same time….. I have one of those friends. She even married one of those guys. They are the power couple of getting things done. Efficiency is on her mind all the time. One time she even confessed to me that she doesn't drink water while she eats because she feels like that would limit her stomach's efficiency at digestion. Yup, she even eats efficiently. Which is why I think she would appreciate this recipe. It's both a bowl of oatmeal and a mug of a latte all in one! How efficient is that?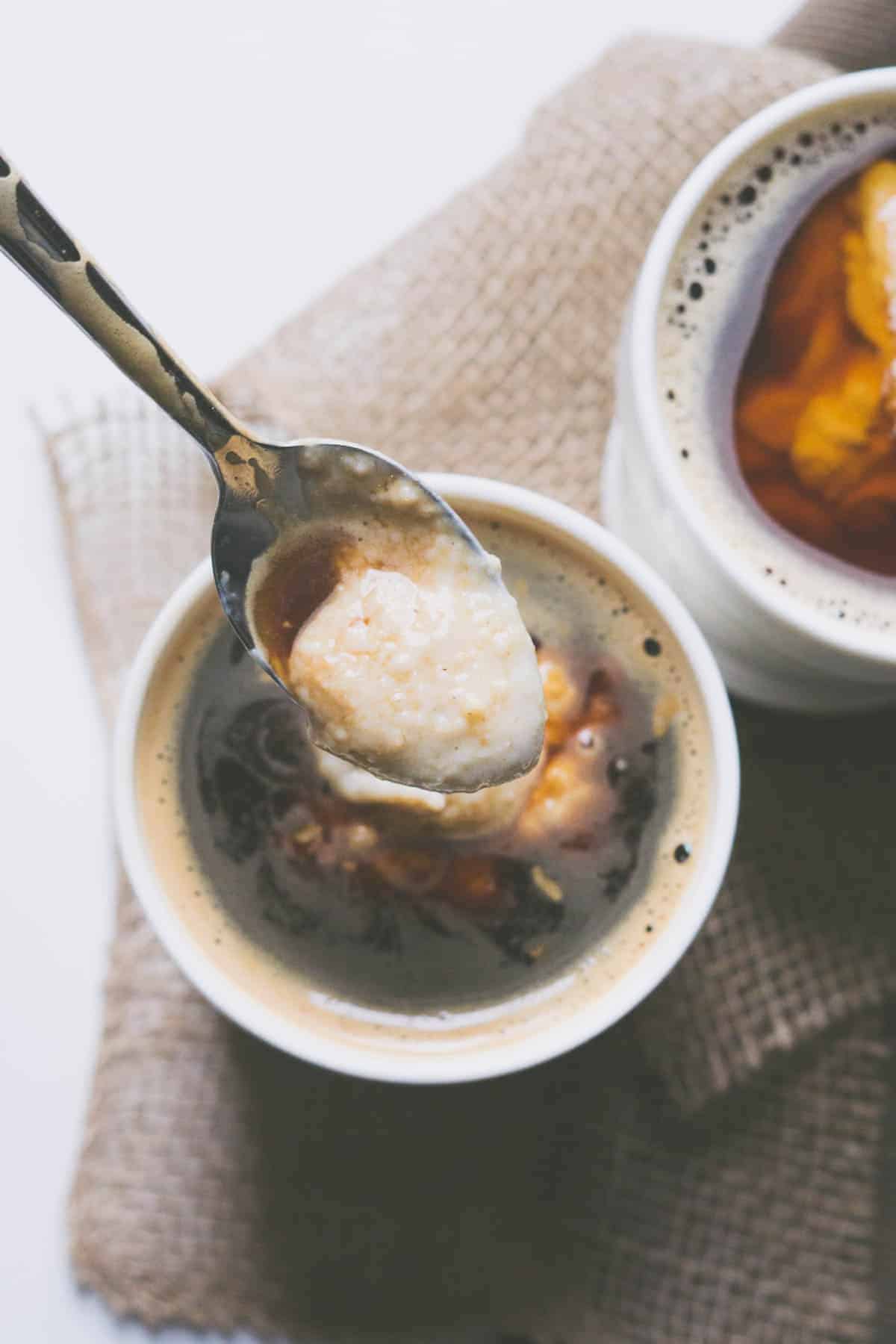 Warning! The texture of this breakfast is not for everyone. I really enjoy it but my husband has been less than thrilled at me making it over and over again to get it *just right.* The texture reminds us both a lot of Cream of Wheat. The taste actually does a little bit too! So don't hate me if you're new to Smart Nutrition and find the texture off-putting. Come back and try some of my other recipes. I'd recommend the crowd pleasers like
African Peanut Soup
or 
Chocolate Chip Oatmeal Waffles
. I really do make delicious and nutritious recipes! If you don't have an espresso maker, don't fret. You can either brew really strong coffee or use instant. Out of curiosity, I tried
Nescafe instant espresso
(amazon affiliate link) and it pleasantly surprised me with its taste and coveted crema!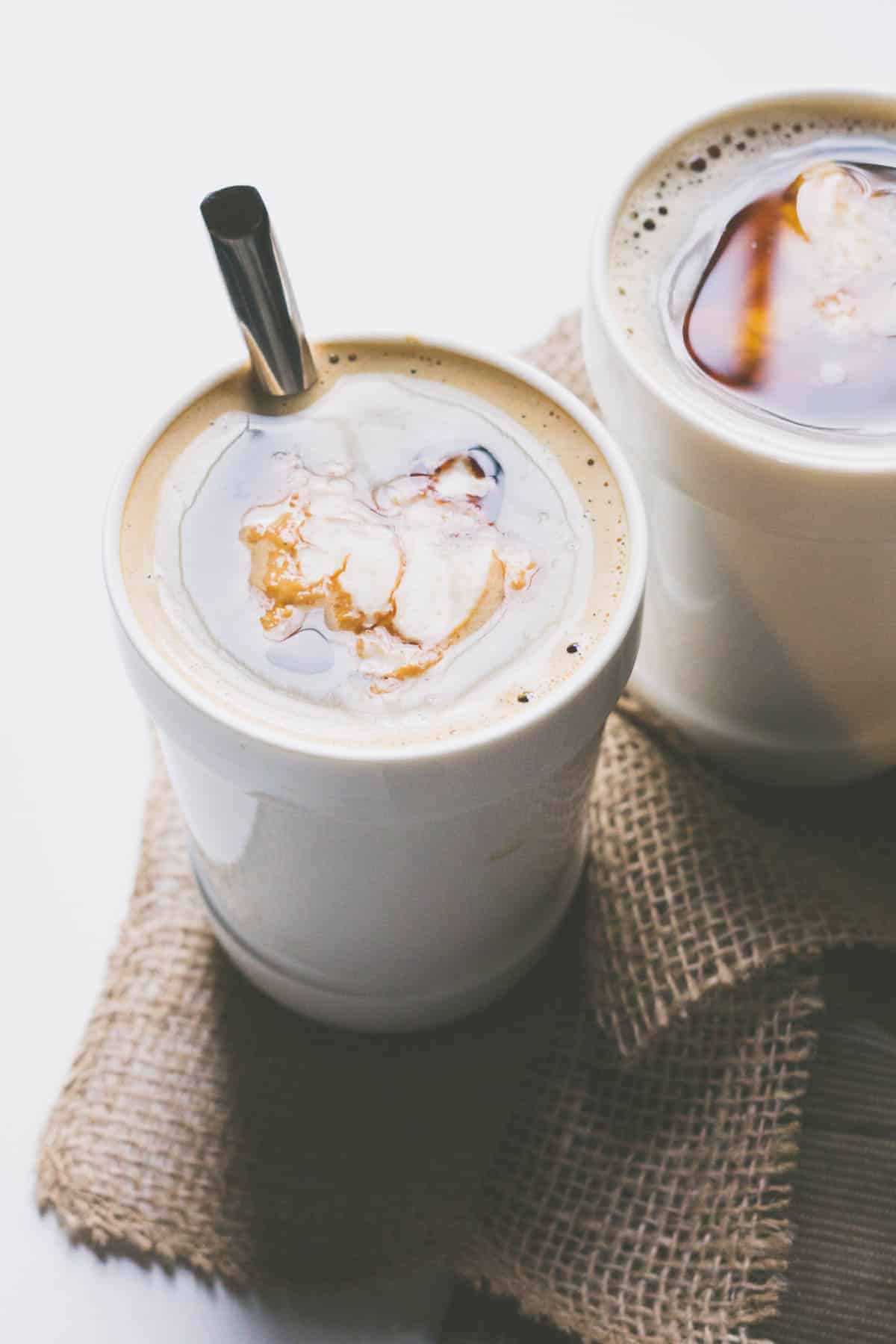 why it's a smart choice
This breakfast will give you 20g of protein and 5g of fibre. It's incredibly filling. When you start your day with this oatmeal latte you won't even think about food until lunchtime… or even later!
If you give this recipe a go, let me know! Leave a comment, rate it, or snap a photo and tag it with #smartnutritionrecipes on Instagram!  I'd love to see your creations! Knowing someone has enjoyed one of my recipes always makes my day brighter.  
maple oatmeal latte
Print Recipe
Oatmeal and latte in one! How efficient is that?
Ingredients
Instructions
Place the oats and milk in a blender.

Start on low then turn to high speed. Blend for 30 seconds.

Pour into a medium sized pot. Add the maple syrup. Heat over medium until oats are cooked, stirring frequently.

Once oats are cooked, add in the vanilla and salt. Remove from heat.

Pour 1 shot of espresso into each mug. Top with oatmeal.
Nutrition
Calories: 329 | Fat: 5.5g | Carbs: 53g | Fibre: 3.5g | Sugar: 28g | Protein: 16g
For more oat recipes check out these tasty ideas: