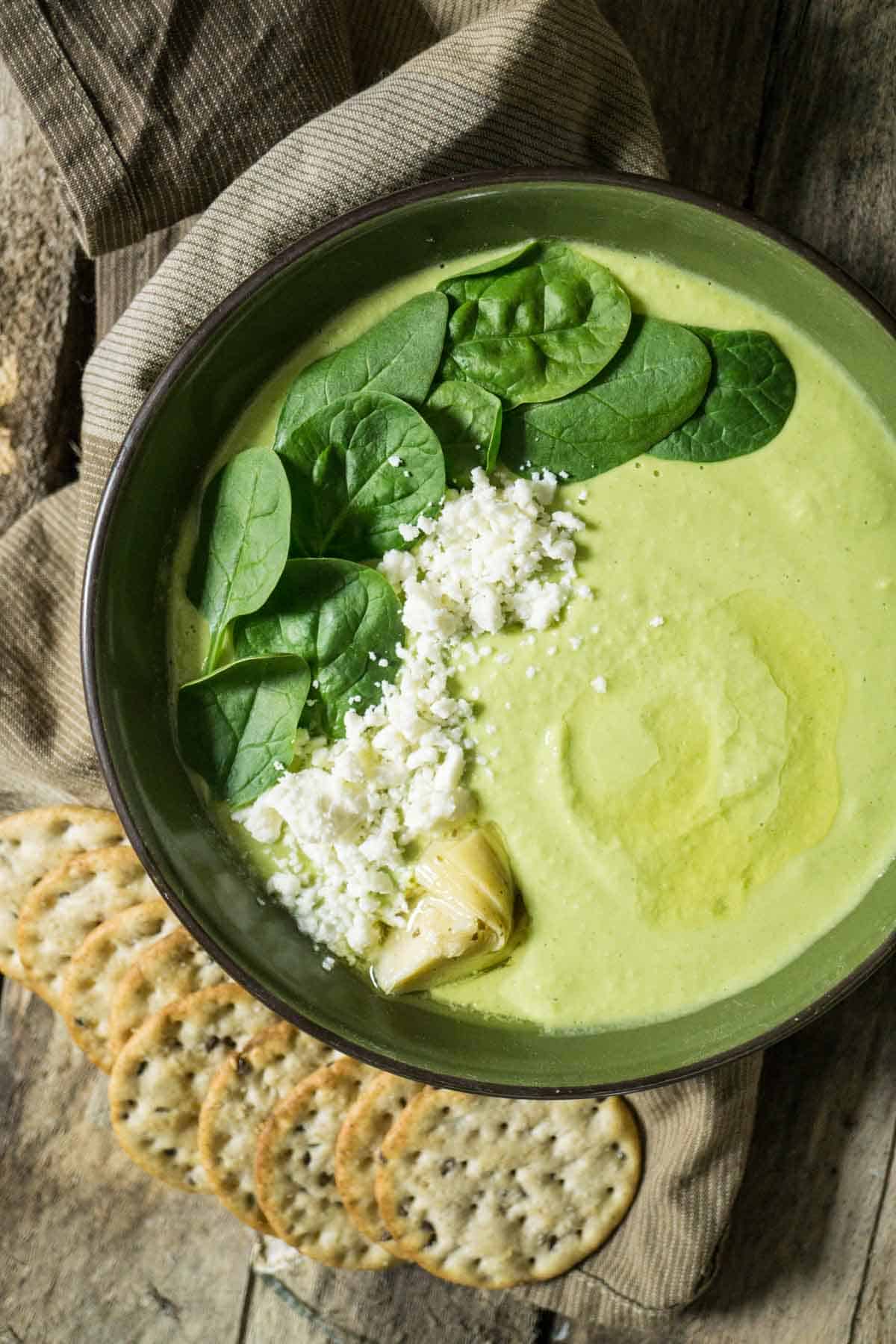 I wasn't planning on making and photographing a recipe today since I was busy working on other projects (stay tuned for some exciting stuff around here at Smart Nutrition!). But lunch time came around and I suddenly had this idea for making a spinach and artichoke hummus. When inspiration strikes, you gotta follow suit!
Or maybe when you buy a Costco sized jar of artichokes for making this Spinach and Artichoke Quinoa Bake, you need to find other uses for it! Although, realistically I could eat that quinoa bake all day long. I didn't really need to create another recipe. But I'm sure glad I did!
I've made a few new hummus recipes lately. I made a Sun-Dried Tomato and Oregano flavour. I thought it was delicious but Jeremy told me it tasted like play-doh. I couldn't very well share a recipe with you that someone thought tasted like play-dough… Although I don't know if his tastebuds can be trusted. He told me today that he thought this recipe tasted like cake.
Umm, what? This recipe is good and all but it's nothing like cake!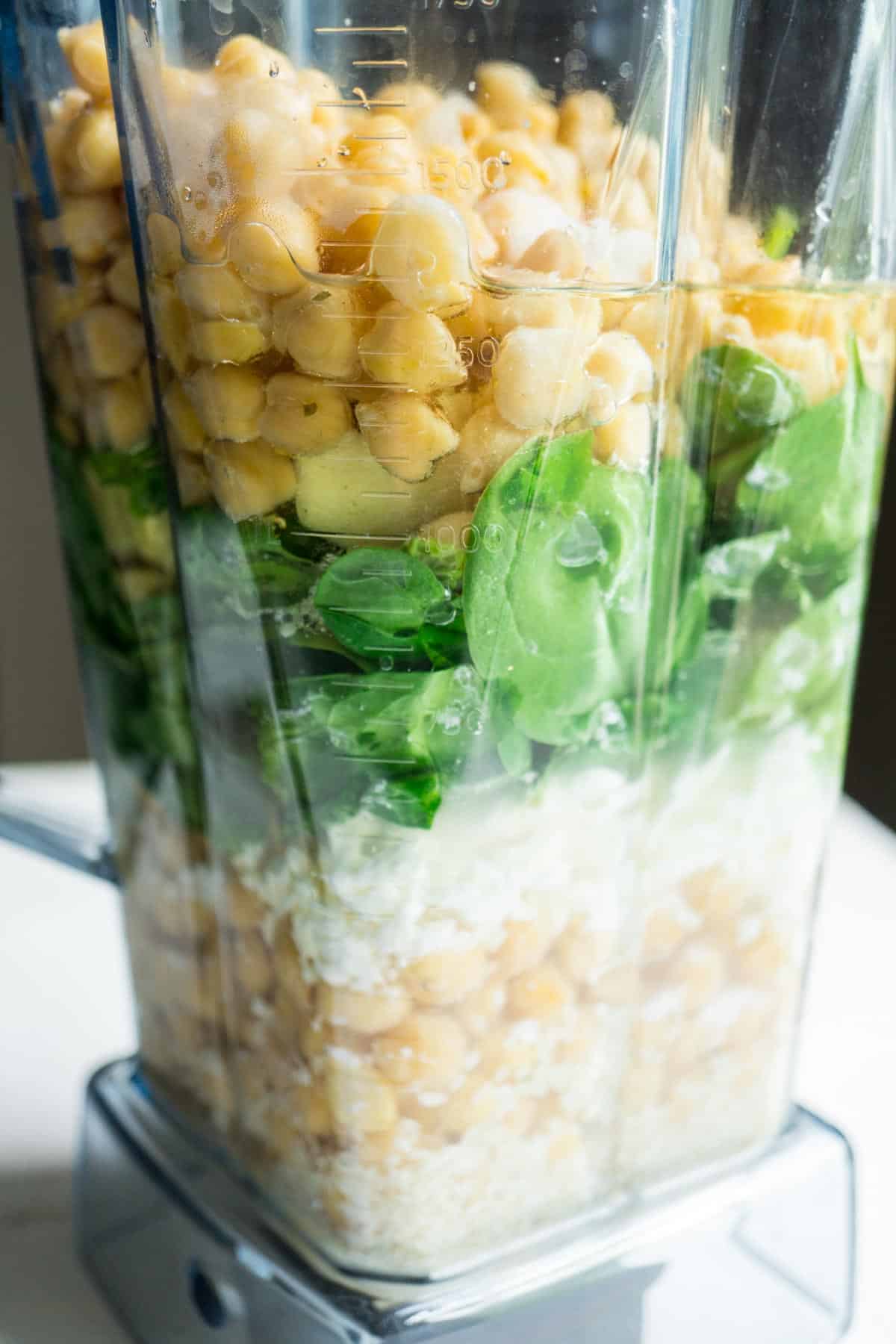 Why It's A Smart Choice
Spinach is a good source of Vitamin A, important for healthy eyes and immune system, Vitamin K, needed for proper bone turnover and blood clotting, and iron, necessary for carrying oxygen to all the cells of your body.
If you give this recipe a go, let me know! Leave a comment, rate it, or snap a photo and tag it with #smartnutritionrecipes on Instagram! I'd love to see your creations! Knowing someone has enjoyed one of my recipes always makes my day brighter.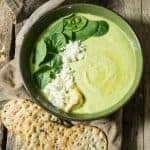 Spinach and Artichoke Hummus with Feta
Print Recipe
A healthy flavourful alternative to the classic hummus recipe!
Ingredients
3

cups

chickpeas

1 1/2

cups

water

1

cup

canola or olive oil

1

cup

packed fresh spinach

½

cup

feta

½

cup

marinated artichokes

¼

cup

lemon juice

3

tbsp

sesame seeds

1

tsp

salt

5-6

cloves

garlic
Instructions
Place all ingredients in blender or food processor. Process according to your machine's instructions for hummus.

Pour out into serving dish. Allow to stand 10 minutes. This recipe is liquidy initially but thickens as it stands.
Notes
This makes a large batch of hummus. Cut the ingredients in half if you have a smaller blender or food processor.
Nutrition
Calories: 183| Fat: 16g | Carbs: 9g | Fibre: 3g | Sugar: 1g | Protein: 3g
[share title="Share This Article" facebook="true" twitter="true" google_plus="true" linkedin="true" pinterest="true" reddit="true" email="true"]