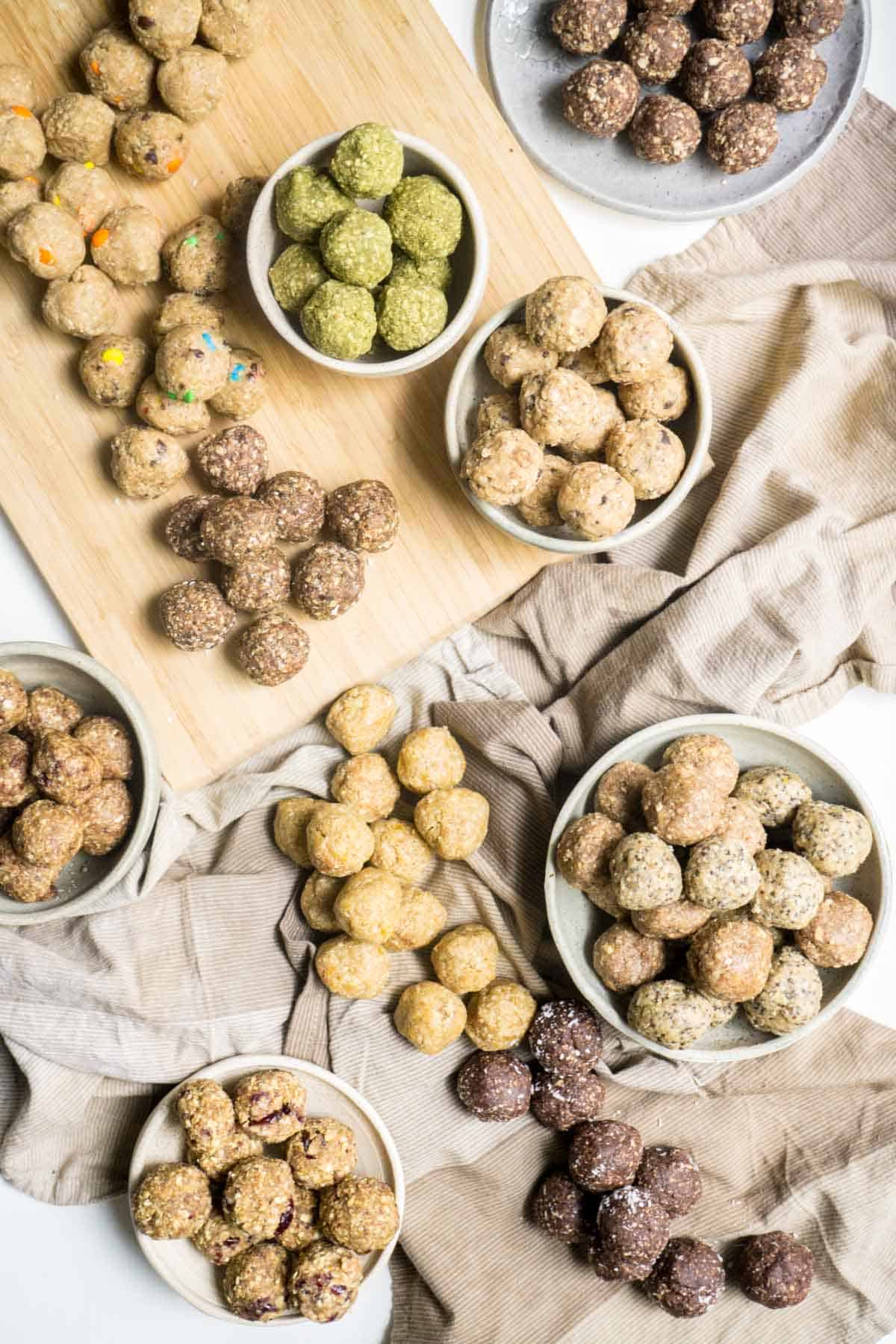 For years I sat back and watched friends, family, Pinteresters, bloggers, grandmothers, YOU NAME IT, make energy balls while I had 0% interest in taking part in the trend. I figured if I wanted a cookie, I'd make cookies. If I wanted granola bars, I'd make granola bars. Why fuss with forming dough into finnicky little balls? It seemed like more work than payoff.
But then, all of a sudden, I had the urge to make some energy balls and, with one bite, I knew exactly what the big deal was! Energy balls are amazing! They're not like cookies or granola bars…. they're in a totally unique category of their own and they're delicious!
I went to the opposite extreme and before I knew it, I had made 15 different flavours.
Go big or go home, right?
And to my great delight and surprise… they really aren't much work at all!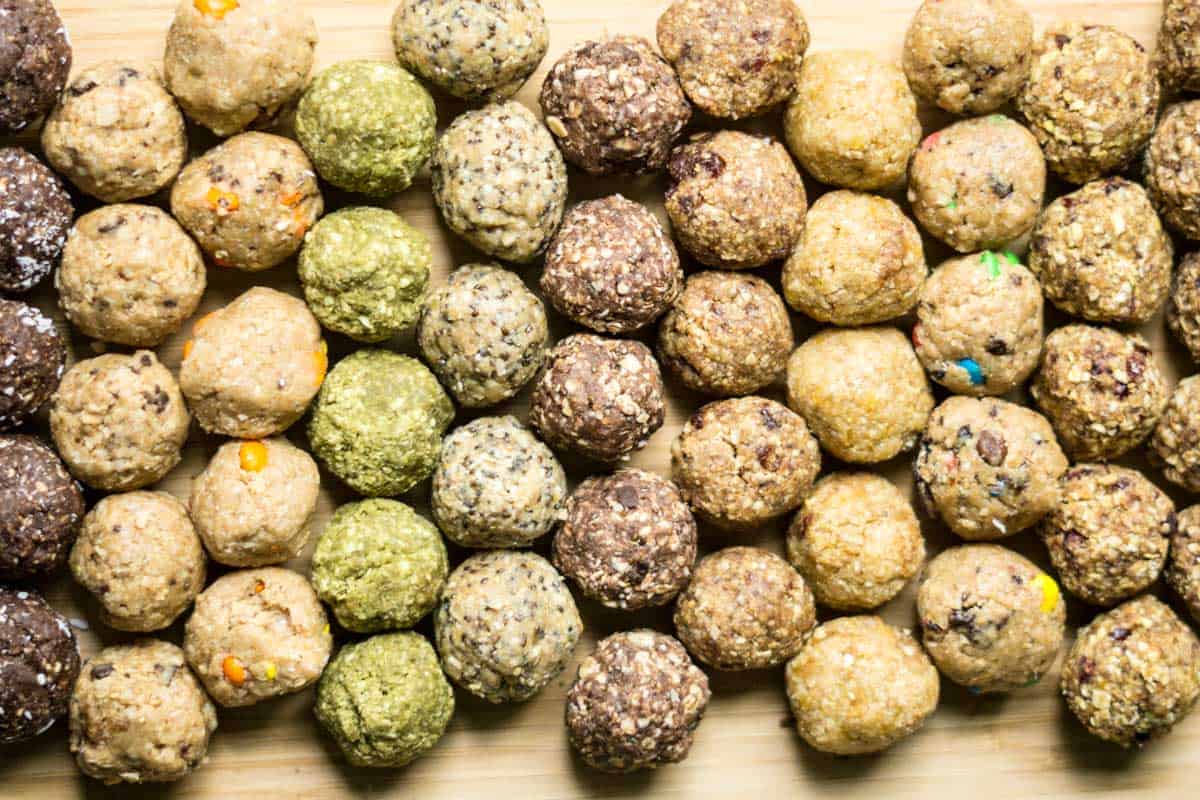 learn how to make these no-bake energy balls (60 seconds):
Here they are: all 15 Energy Bite Recipes!
To make your own flavour combo, I've created a master mix 'n match recipe for you! This is what I used as the basis for all 15 of these energy ball variations.
If you're still not an energy ball fan and want a high energy snack recipe, try out these Aussie Bites or these Soft Baked Blueberry Almond Snack Bars!

If you make this recipe, please let me know! Leave a comment, rate it, or snap a photo and tag it with #smartnutritionrecipes on Instagram! I'd love to see your creations!
[share title="Share This Article" facebook="true" twitter="true" google_plus="true" linkedin="true" pinterest="true" reddit="true" email="true"]