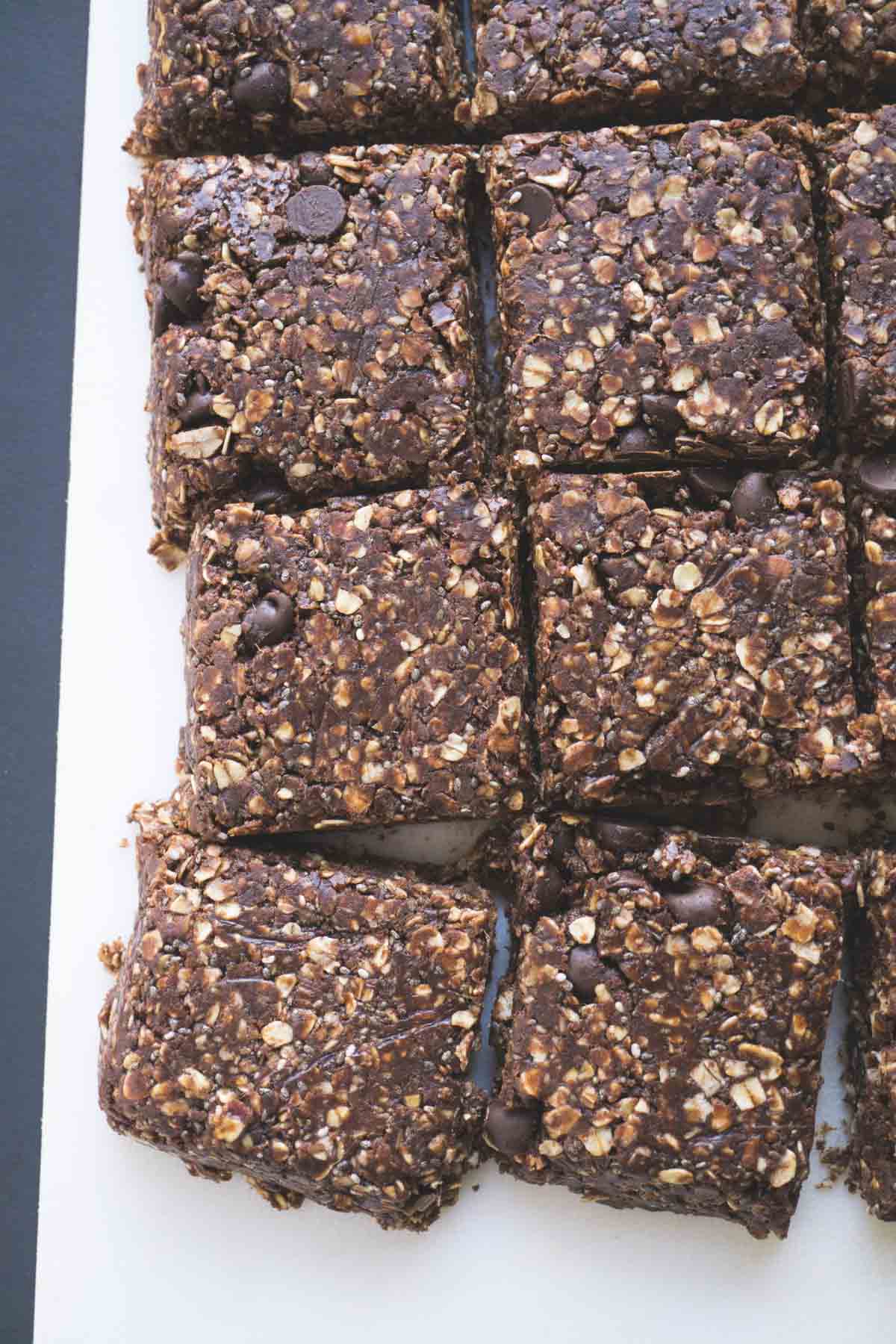 If you've got 10 minutes, you've got enough time to make these rawsome awesome protein bars! All you need to do is soften some dates, stir in some peanut butter, dump it over the dry ingredients, and press into a pan. Easy to make, easy on the wallet.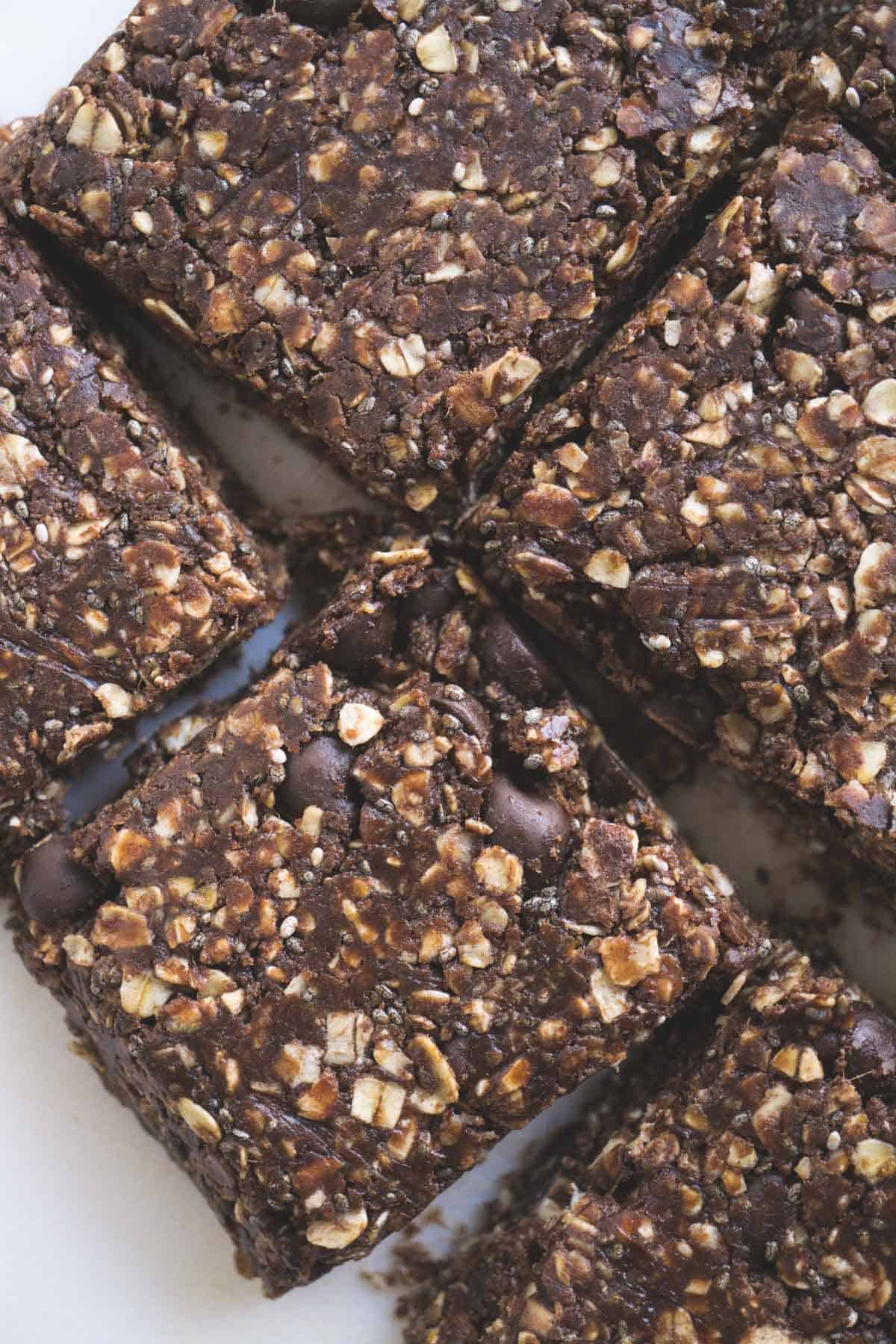 The Lowdown on Protein Powders
This recipe contains whey protein isolate. I used to be fairly anti-protein powders. Unless you were an elite athlete, a body builder, or needed a specialized medical diet, I didn't think they were necessary. I still don't think they're necessary, per se. A person can certainly live a healthy happy life without ever touching a protein powder but I also see how they can be a helpful tool.
Protein is a key nutrient in promoting fullness. Recent research has shown that protein at breakfast can have a huge impact on food intake throughout the rest of the day. (for more on why you NEED protein at breakfast, go download my free e-book!)
What I like about whey protein isolate is that it's simply whey protein leftover from making cheese that has been dried into a powder. Since I eat quite a bit of cheese I feel as though I'm balancing out my dairy by buying the whey too. If you put them together, they make a whole food, right? 🙂
So whey protein isolate is just that: cow's milk protein. There aren't any added flavours, sweeteners, or other ingredients.
One brand that sells a "whey protein only" protein powder is Naked Nutrition.
You can get 10% off your Naked Nutrition order with this code: NAKED10 (affiliate link)
LEARN HOW TO MAKE THESE CHOCOLATE PEANUT BUTTER PROTEIN BARS (80 SECONDS):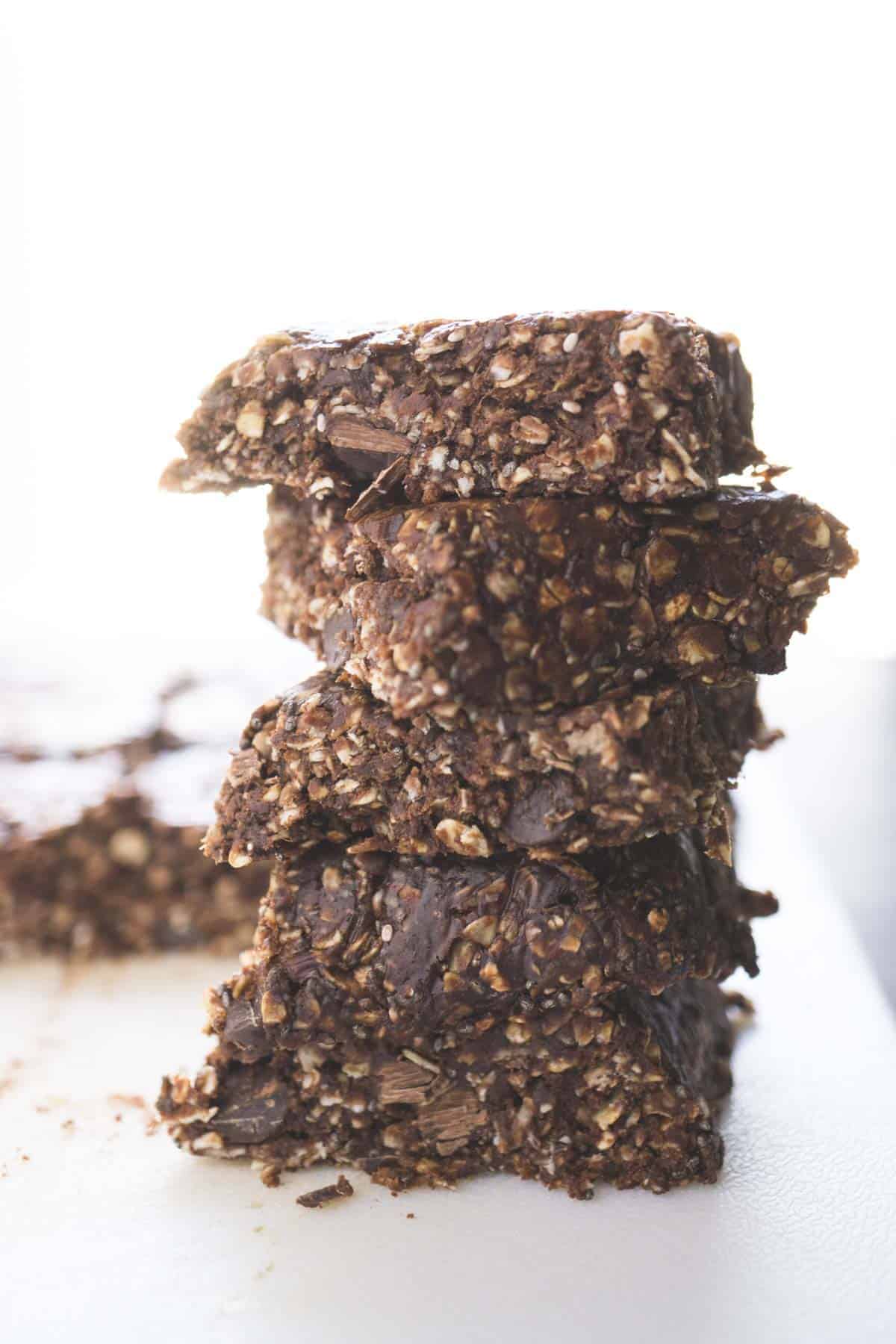 Where do I Find This Whey Protein Isolate You Speak Of?
Not sure where to find whey protein isolate? Never fear.. the internet
to the rescue!
Also, take note: whey protein concentrate is not the same thing as whey protein isolate. Both products use the same starting material but the isolate has a higher percentage of protein.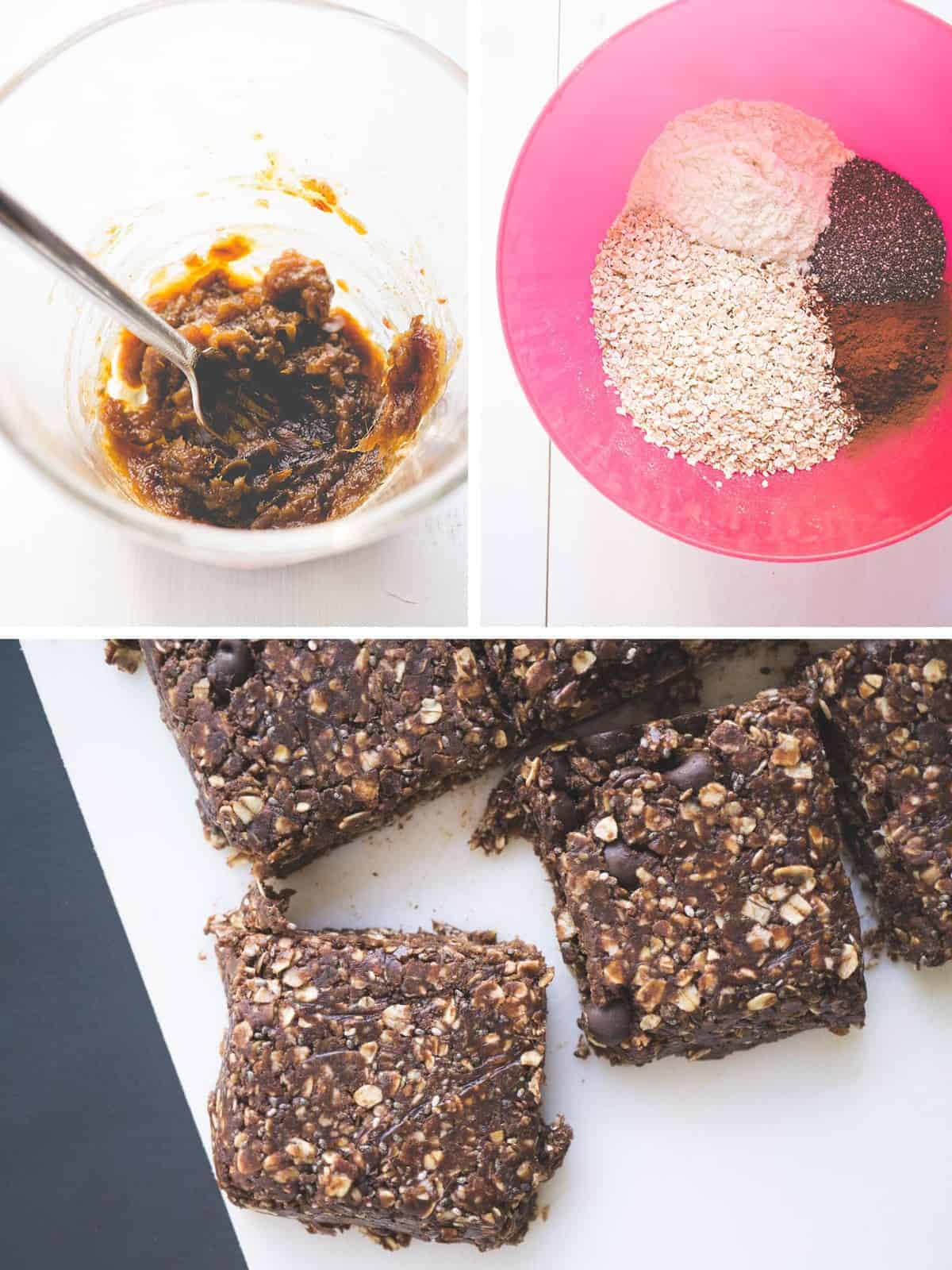 Why These Chocolate Peanut Butter Protein Bars Are a Smart Choice
Each bar has nearly 10g of protein and 5g of fibre. This combination is a powerful snack that will keep your stomach full and your mind off food until your next meal. Combine it with a piece of fruit such as an apple or a pear for more fibre, volume, and nutrition!
If you give this recipe a go, let me know! Leave a comment, rate it, or snap a photo and tag it with #smartnutritionrecipes on Instagram! I'd love to see your creations! Knowing someone has enjoyed one of my recipes always makes my day brighter.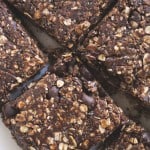 No Bake Chocolate Peanut Butter Protein Bars
Print Recipe
A slightly sweet, chewy DIY protein bar! So quick to make and much cheaper than storebought.
Ingredients
16

dates

¼

cup

water

1

cup

peanut butter

¼

cup

milk

2

cups

oats

½

cup

isolated whey

lightly packed

⅓

cup

chia seeds

¼

cup

cocoa

unsweetened

⅓

cup

chocolate chips
Instructions
In a glass measuring cup place the dates and the water.

Microwave on high for one minute. Mash with a fork.

Microwave on high for another minute. Mash with a fork until a paste forms. Return to microwave if they need more softening.

Stir in the peanut butter and milk.

In a large bowl, place the oats, whey, chia seeds, cocoa, and chocolate chips.

Pour in the peanut butter mixture. Stir until well combined.

Line a 9×9 pan with plastic wrap.

Press the mixture firmly into the pan.

Refrigerate for ½ an hour.

Cut into 16 bars.

Wrap each bar in plastic wrap and store in the fridge.
Nutrition
Calories:
216
kcal
|
Carbohydrates:
22.5
g
|
Protein:
9.5
g
|
Fat:
11.5
g
|
Fiber:
4.5
g
|
Sugar:
9
g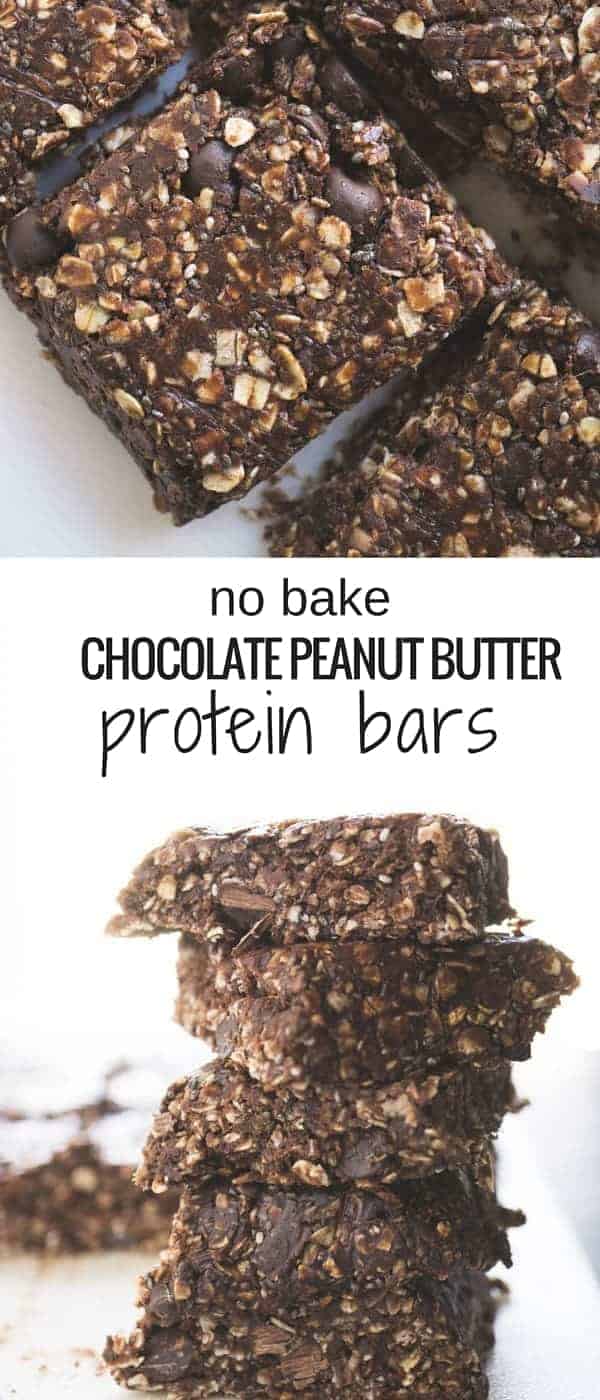 Want more variety in your protein snack routine? Check out this no-bake Chocolate Sea Salt RX Bar copycat recipe!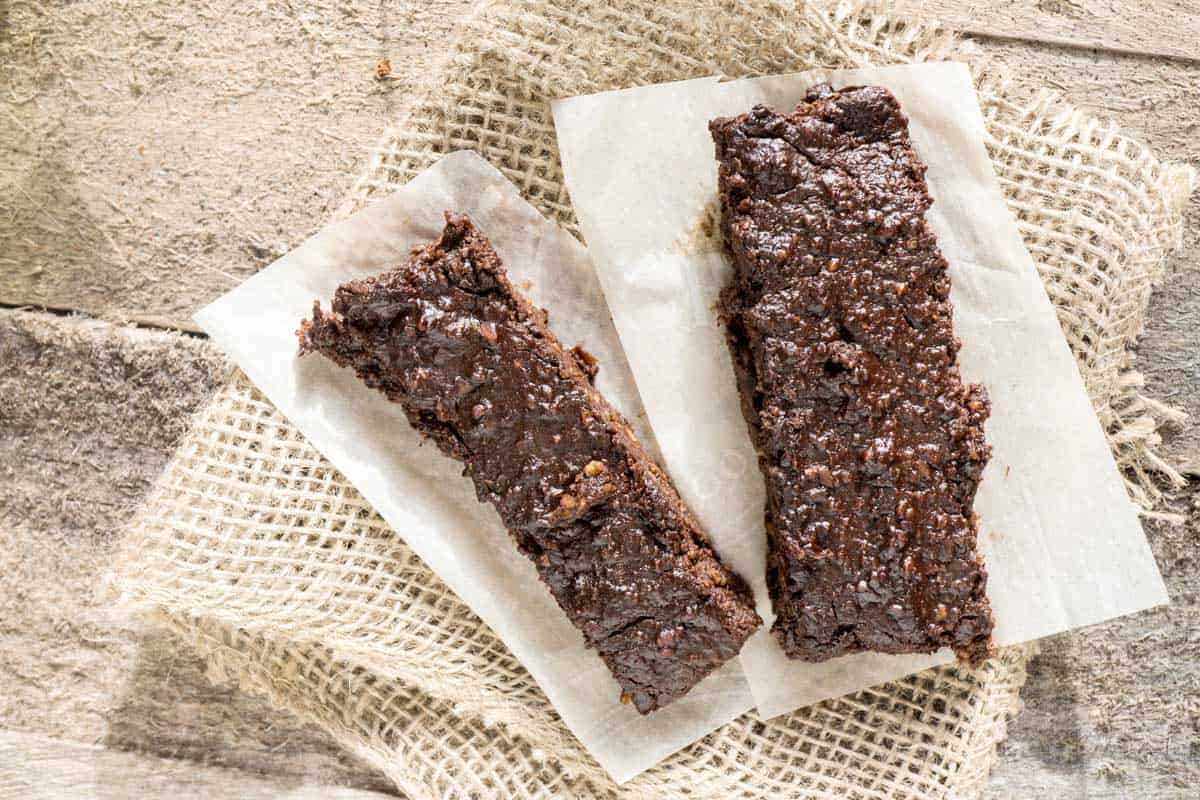 Or this easy, no-fail, no-bake energy ball mix-n-match recipe!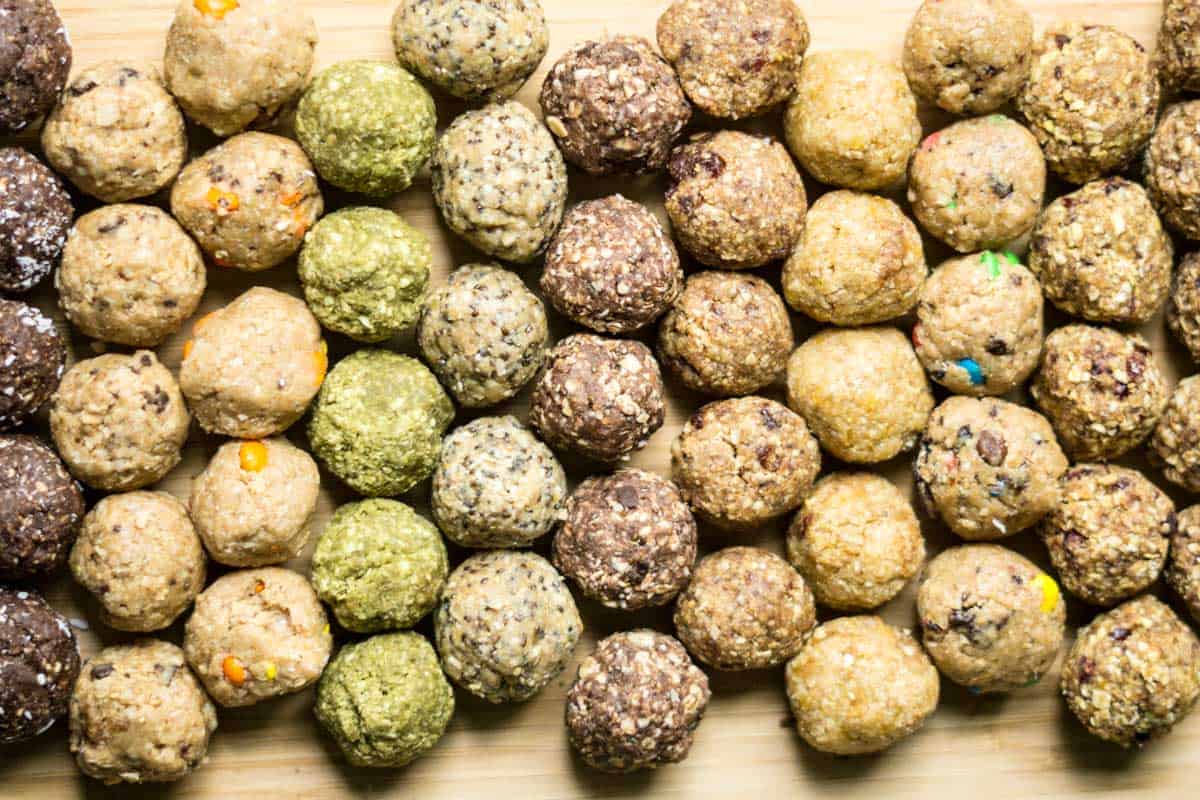 Or these soft baked blueberry almond snack bars!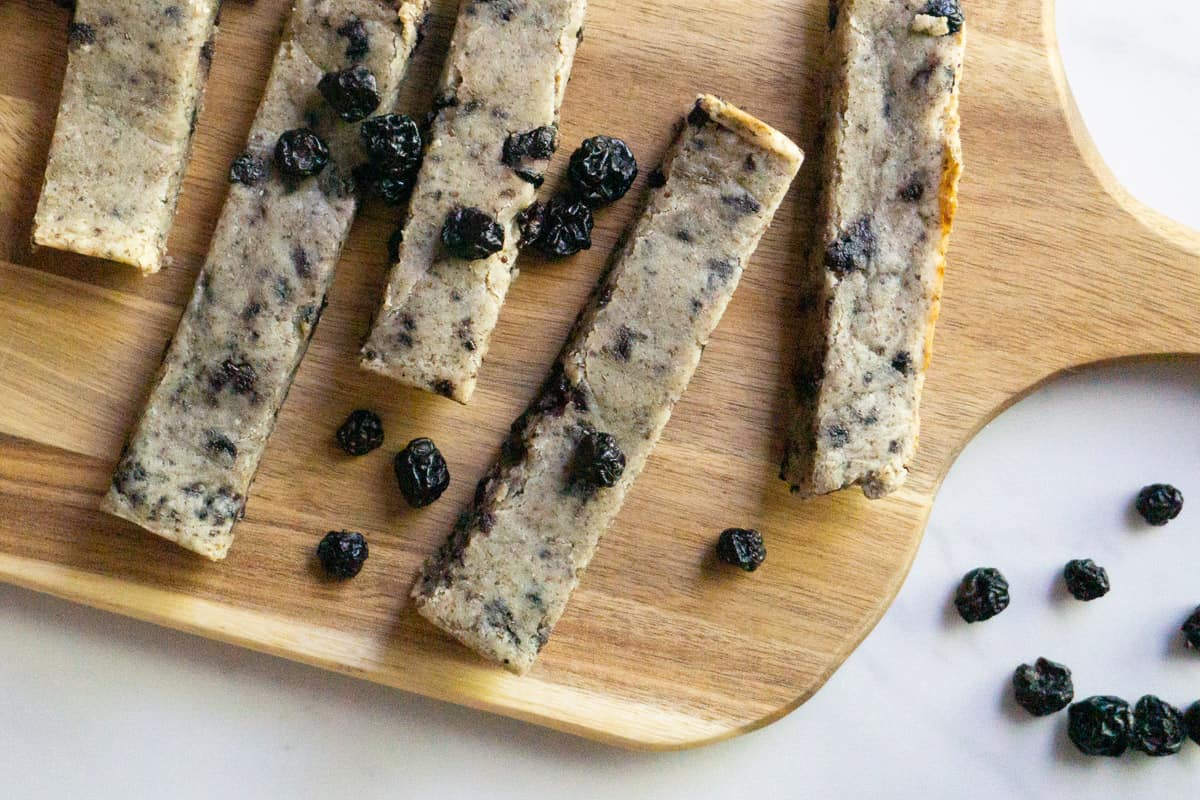 Disclaimer: this post contains affiliate links