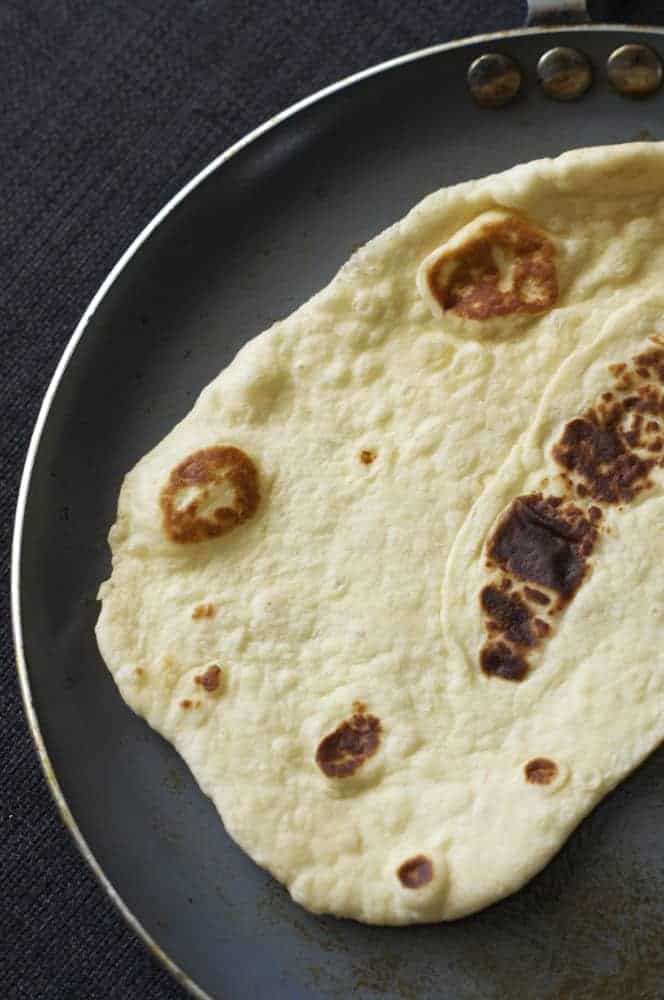 I keep adapting my favourite baked goods recipes to use my sourdough starter. So far, I've been loving the sourdough versions so much more than the originals. This naan recipe is no exception!
Don't have a sourdough starter going yet? It only takes 7 days until you can start using the magic elixir! Check this post out for more info on how to get one going.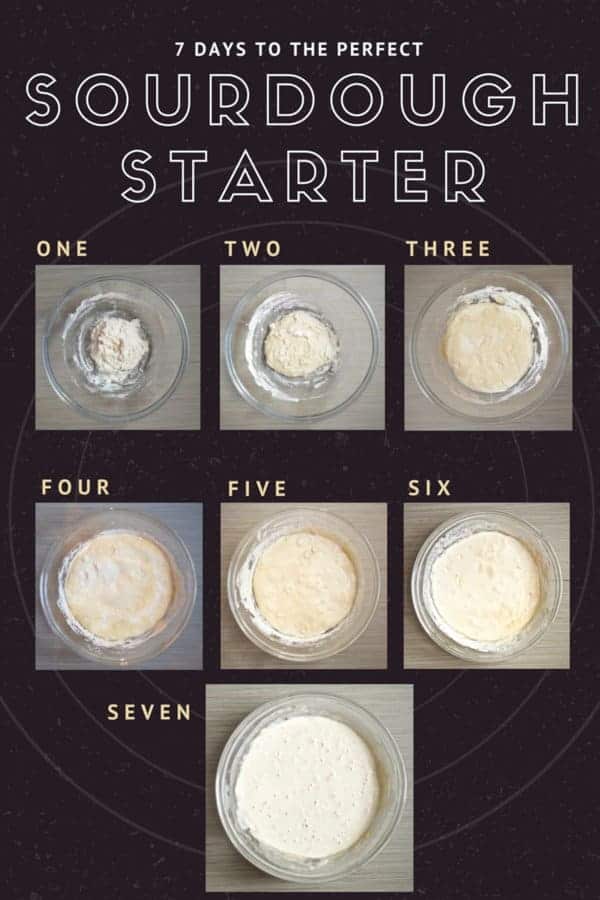 Why It's A Smart Choice
Sourdough:
This article has a great summary on the health benefits of sourdough bread. Check it out for all the references but here's the TLDR version:
The lactic acid bacteria cultured from sourdough starter breaks down most of the gluten in wheat flour. Although it's still not recommended for people with Celiac to run out and buy sourdough bread, this is a promising area of research for Celiacs. This is good news for people with gluten intolerance, who may be able to handle a small amount of gluten. 
The sourdough bacteria are able to breakdown phytic acid found in whole grains. Phytic acid binds to minerals, rendering them useless for absorption by the body. So sourdough bread gives us more minerals to absorb such as iron, magnesium, and zinc!
Acrylamide, a carcinogenic compound, is formed when the amino acid asparagine is dry heated with other nutrients. This happens in the crust of bread or when bread is toasted. Sourdough bacteria reduce the amount of asparagine, thus reducing acrylamide production!
Sourdough bread has the lowest effect on raising blood sugar. In this study, subjects who ate sourdough bread for breakfast saw improved blood sugar control after lunch and even hours after lunch!
Chickpea Flour:
For each cup of flour, chickpea flour has 8 grams more protein and 4 grams more fibre than whole wheat flour! Chickpea flour makes a great substitution for gluten-free baking when battering fish or chicken.
If you give this recipe a go, let me know! Leave a comment, rate it, or snap a photo and tag it with #smartnutritionrecipes on Instagram! I'd love to see your creations! Knowing someone has enjoyed one of my recipes always makes my day brighter.
Sourdough Naan Bread
Print Recipe
Ingredients
2

teaspoons

rapid or regular yeast

¼

cup

sugar

½

cup

warm water

1

cup

sourdough starter

1

teaspoon

salt

1

egg

3

tablespoons

milk

1

cup

chickpea flour

see note

2-3

cups

of all purpose flour
Instructions
In a large bowl (use a stand mixer if you have one), dissolve the yeast and sugar in the water. Allow to sit for 5 minutes.

Add the sourdough starter, salt, egg, milk, and chickpea flour. Stir to combine.

Using the dough hook, slowly add the flour until the dough starts to pull away from the sides of the bowl.

Knead for 6-8 minutes.

Remove from the bowl and grease the bottom. Return the dough to the bowl and turn over so that the dough is coated in oil.

Cover with a teatowel and place in a warm location and allow to rise until doubled in size (about 1 hour).

Punch the dough down. Squeeze off golf ball sized pieces of dough and place on a large plate or cutting board. Cover again with the tea towel and allow to rise ½ an hour.

Heat a griddle or crepe pan over medium low heat. Melt a small amount of butter.

Roll out the dough very thinly.

Transfer to the hot griddle. Cook until bubbles form throughout the whole piece of dough.

Flip and cook until brown spots appear.
Notes
All-purpose wheat flour can be substituted for the chickpea flour.
This recipe is a great accompaniment to the Peach Chutney Samosa Stew!
Looking for more sourdough recipes?