Supper Club Meal Plan 2 (winter)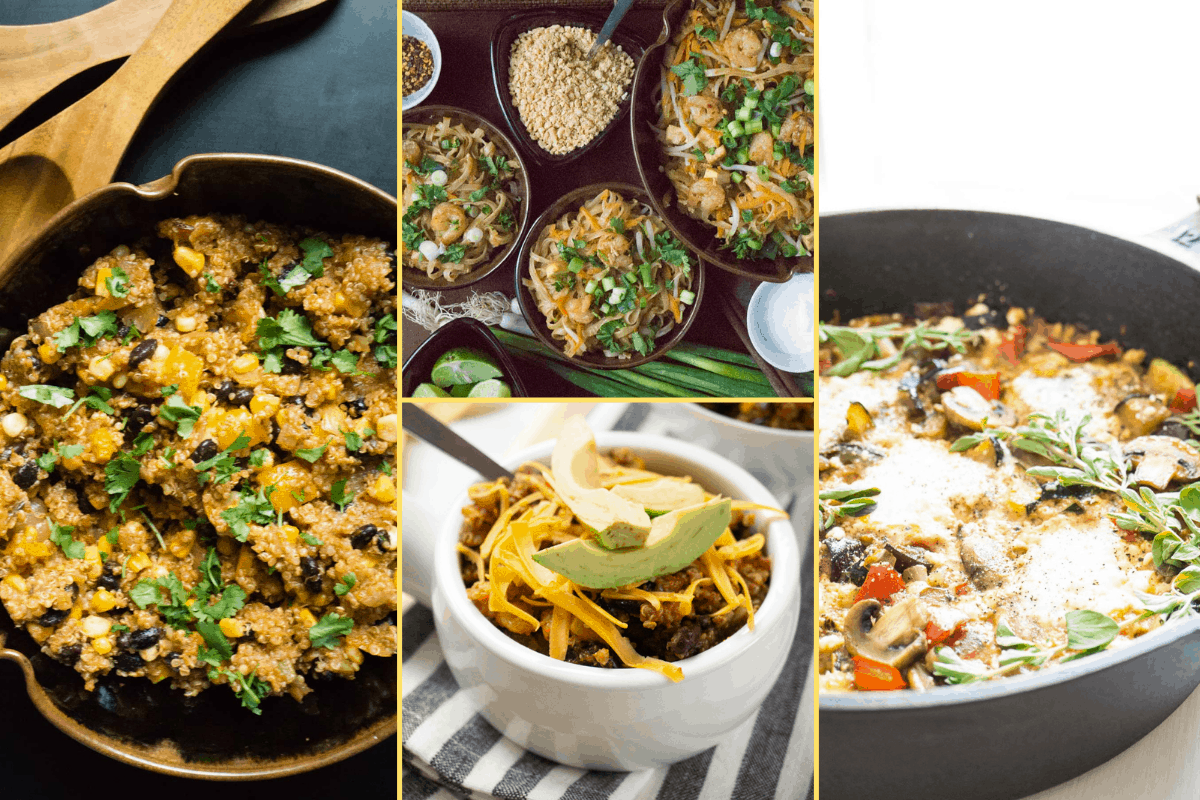 Here's this week's lineup! The feature food is quinoa!
Quinoa is often touted as a high protein grain….okay… to get real technical it's botanically actually a grass, not a grain! But it's culinarily similarly to a grain so it's fair to lump it in with the rest of them. Kind of like how tomatoes are botanically a fruit but we call them a veggie because they taste more similar to other veggies!
But I digress… back to quinoa's reputation as being high in protein!
Cooked quinoa has 4.4g protein per 100g while couscous has 3.7g and oats have 3.2. Sure, it's higher but it's not exactly towering over the other grains! An extra 1g protein in a half cup serving is not very much. Drinking a gulp of milk will give you more protein than that!
However, there is something unique about the protein in quinoa! The composition of the proteins in quinoa is considered complete, meaning they contain all the essential protein building blocks (called amino acids) the human body needs. Quinoa is one of the few plant-based foods that can make this claim!
KITCHEN TIP: check your bag of quinoa. Some quinoa comes pre-rinsed. If not, you'll need to rinse it before cooking or else it may taste soapy/bitter/ or in the words of someone I know "like dirt" due to the saponins the plant produce to protect itself from pests. The bugs don't like the soapy taste and leave the plant alone!
NOT A QUINOA FAN? okay, I get it: some of you just aren't quinoa fans! I'll forgive you, LOL. You can sub in barley or rice in these dishes but they will take longer to cook.
Grocery Shopping List
Download the grocery shopping list here.
This Week's Lineup!
Happy cooking 🙂
Want to get the meal plans sent right to your inbox each week?