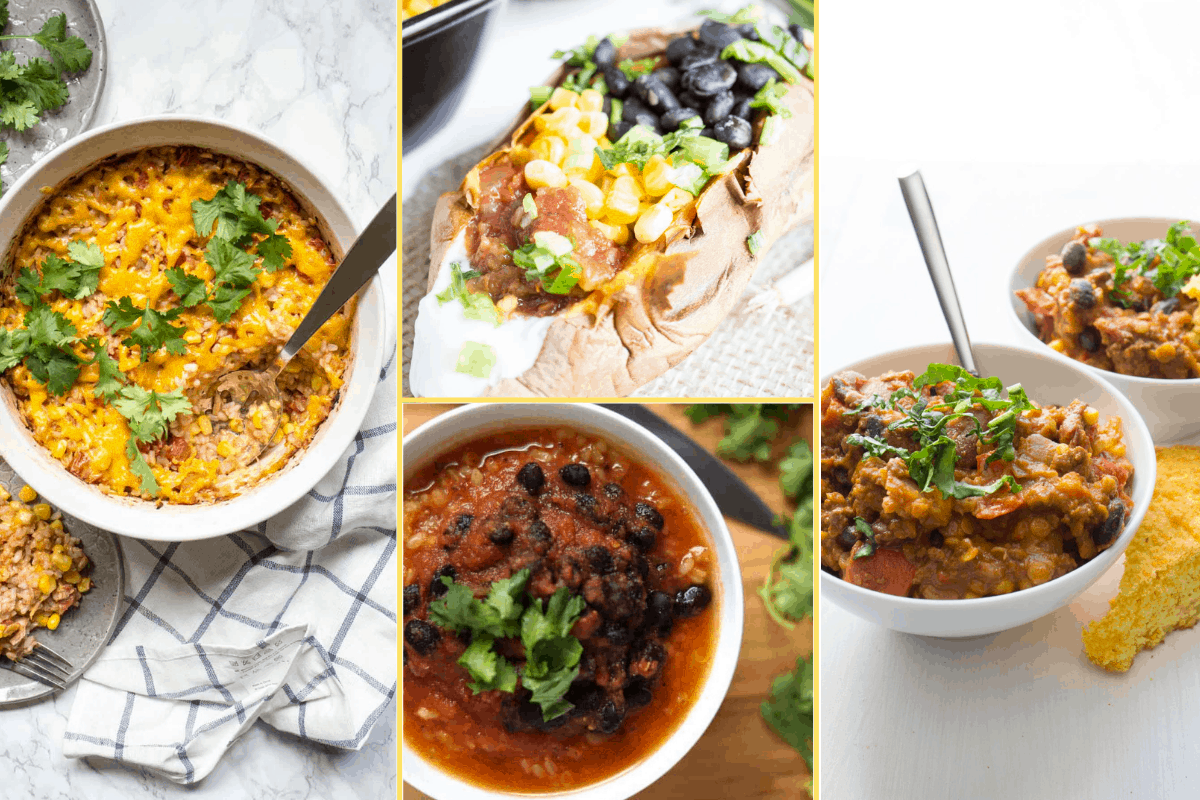 Here's this week's lineup! The feature food is black beans!
There are sooo many things to love about black beans!
They're packed full of fibre, iron, folate, potassium, protein, and are low on the GI index, which means they don't spike the blood sugar!
They're economical! A serving of black beans (when cooked from dry) is about $0.15.
They're good for the gut! Recent research shows that the best way to support the health of your gut is to eat a variety (30+) of plant foods each week. Choosing black beans as your protein source for a meal helps to get you to that weekly goal!
KITCHEN TIP: save money and packaging by buying dried black beans and batch cooking them! Gather a large pot and follow these instructions for cooking them. Or, if you have an Instant Pot, it does the job even faster! Fill the Instant Pot about 1/3 with black beans. Pour water on top to double the amount of beans you put in. Then close the lid, set the knob on top to seal. Select manual, high pressure, and 35 minutes. Once it beeps, wait 10-15 minutes then release!
Once you have your big batch of black beans, measure our 1.5 cups into ziplock bags and freeze! 1.5 cups is how many beans a standard size of canned black beans will yield.
Grocery Shopping List
This Week's Lineup!
Happy cooking 🙂
Chipotle Black Beans with Mexican Rice
A hearty recipe that's smoky, flavourful, comforting, warming, and will convert you into a bean lover!
Check out this recipe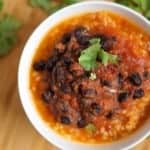 Mexican Stuffed Potatoes
A 5 minute dinner using leftover baked potatoes as the based for "nacho" style toppings.
Check out this recipe
Easy Tuna Casserole (only 5 ingredients!)
Tuna, salsa, corn, rice, and cheese: that's all you need to make this one dish casserole! 
Check out this recipe
Want to get the meal plans sent right to your inbox each week?