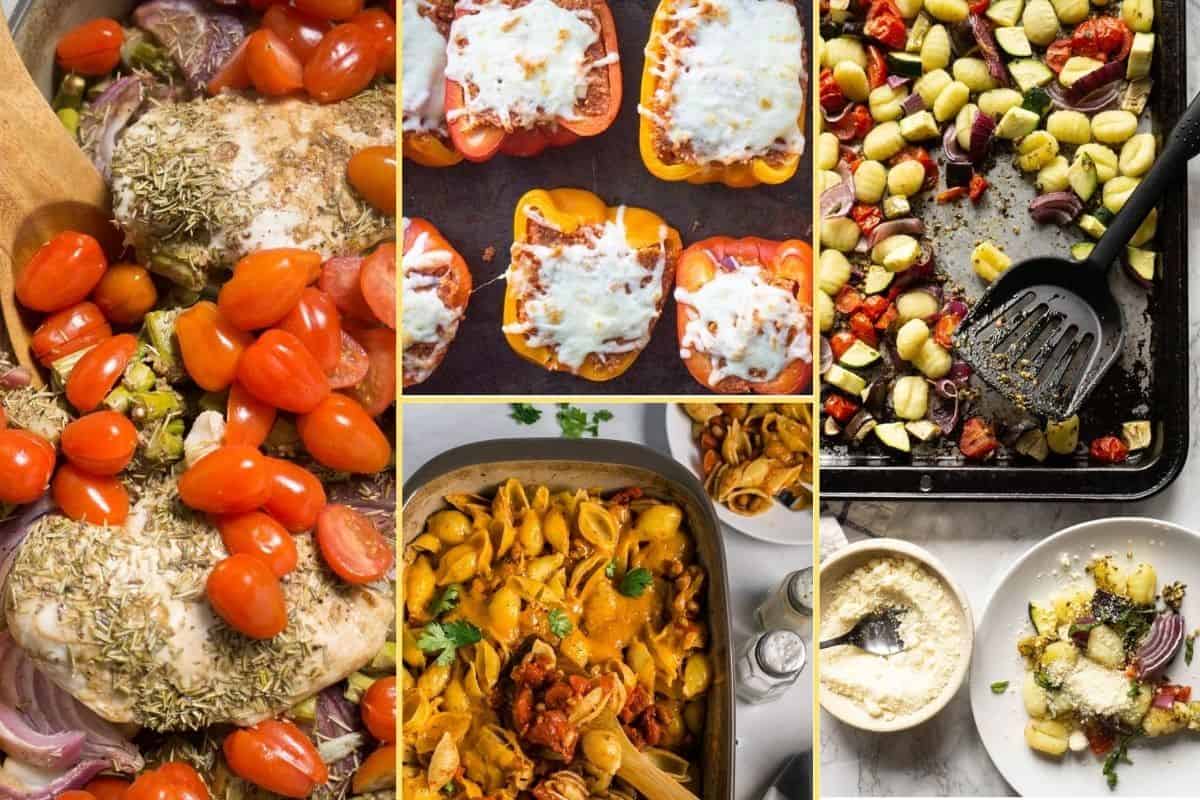 Here's this week's lineup! The feature food is tomatoes!
I love how versatile tomatoes are: you can eat them raw, roasted, salsa'ed, pasta sauced, souped, or marinated!
Do you ever forget that tomatoes count as a vegetable? The other day I made an Instant Pot (ie: small) lasagna and used 2 cups of marinara sauce! Marinara sauce is basically just really tasty tomatoes! So in addition to the roasted veggies I layered in between the noodles and cottage cheese, I doused it all with a tomato sauce.
One of the top nutritional values tomatoes have going for them is their lycopene content, which actually increases when cooked! But the downside of cooked tomatoes is that most of their Vitamin C is destroyed. This is why I recommend eating a mix of both raw and cooked veggies: there are nutritional perks to both! One isn't necessarily better than the other.
KITCHEN TIP: Ever find yourself low on fridge space? Whole, fresh tomatoes can live on the counter instead!
Grocery Shopping List
This Week's Lineup!
Happy cooking 🙂
One Dish Balsamic Chicken
An easy one dish meal featuring sweet balsamic chicken, baby potatoes, and plenty of veggies! Dinner ready in an hour -with hardly any cleanup!
Check out this recipe
Quinoa Stuffed Pizza Peppers
All the flavour of a deluxe pizza in a healthy bell pepper "crust!"
Check out this recipe
Tomato Bean Pasta Bake
Feed your whole family for less than $5 with this hearty, delicious pasta bake!
Check out this recipe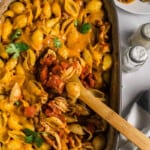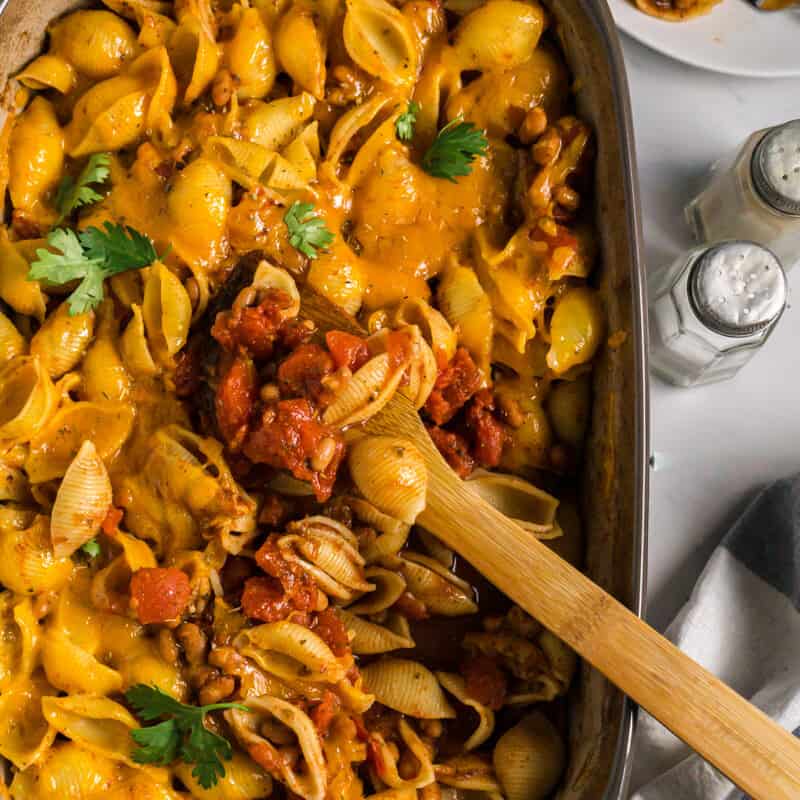 Pesto Gnocchi on a Sheet Pan
 This pesto gnocchi gives you gourmet taste without the work! Dinner in 30 minutes with only 5 minutes of prep! 
Check out this recipe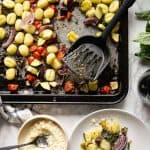 Want to get the meal plans sent right to your inbox each week?