Here's this week's lineup! The feature food is oranges!
Grocery Shopping List
This Week's Lineup!
Happy cooking 🙂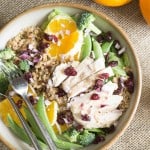 bún thịt nướng (Vietnamese Grilled Pork with Vermicelli)
Bun Thit Nuong… carmelized pork, pickled carrots, fresh herbs, crunchy veggies, salty peanuts, & my Vietnamese Special Sauce = an explosion of flavour!
Check out this recipe
Mango Quinoa Nourish Bowl
A nourishing, filling bowl featuring mango, chicken, coconut, and quinoa.
Check out this recipe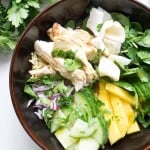 Summer/Salad Rolls
Featuring crunchy seeds, fresh herbs, pickled veggies, and the best walnut sauce!
Check out this recipe
Want to get the meal plans sent right to your inbox each week?