Supper Club Meal Plan 7 (spring)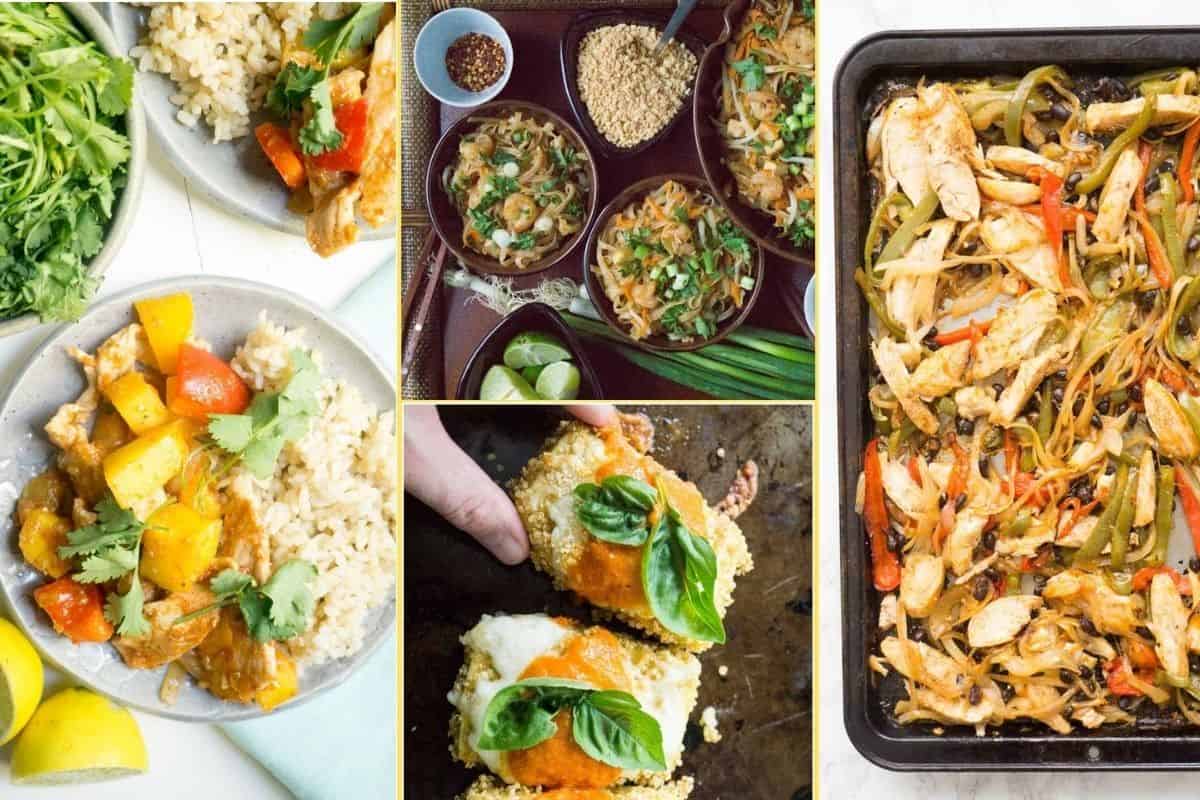 Here's this week's lineup! The feature food is tofu!
I didn't grow up eating tofu and truth be told….the idea of eating?….. it used to make me squeamish! Objectively I knew that it didn't have a strong taste like but, for whatever reason, the idea of tofu weirded me out.
It wasn't until I had my first son that I started to like tofu! I fed it to him as a baby because a) I wanted to introduce him to soy… b) It's an incredibly convenient food for babies. You just have to slice it and serve it!… and c) It's a good source of iron, which is a key nutrient for babies!
To my great surprise, he LOVED tofu (and still does now at 8 years old!)
That was when I knew I needed to learn to like it because I wanted to keep up my son's love for tofu! I experimented with a couple of lentil dishes and I've mainly stuck with the quinoa encrusted tofu, pad thai, (both found in this week's meal plan), and the dish we eat on the regular in our house, this crispy oven baked tofu!
KITCHEN TIP: If the spongey texture of tofu is what gets you, then make sure to a) buy extra firm and b) press it for about 30 minutes before cooking to remove some of the moisture!
Grocery Shopping List
This Week's Lineup!
Happy cooking 🙂
Sheet Pan Chicken Fajitas
Very little prep work & hands-on time go into making these easy sheet pan chicken fajitas! Includes instructions to use either fresh or frozen chicken breasts.
Check out this recipe
Quinoa Encrusted Tofu Parmesan
This tofu parmesan is a plant-forward take on the Italian favourite. Baked tofu is smothered in marinara sauce and topped with mozza (vegan or not!)
Check out this recipe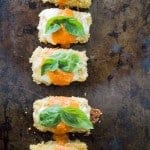 Spicy Pork with Mango and Rice
Stir-fry spicy pork with mangos and rice – easy, sweet, spicy, loaded with fruit and veggies, protein, and healthy carbs. 
Check out this recipe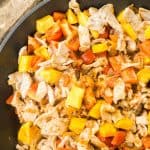 Easy One Pan Pad Thai
This one pan Pad Thai is so easy, you'll question ever ordering out for Thai again. It's far tastier than any Pad Thai dish I've had outside of Asia.
Check out this recipe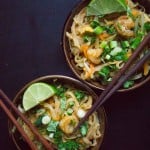 Want to get the meal plans sent right to your inbox each week?