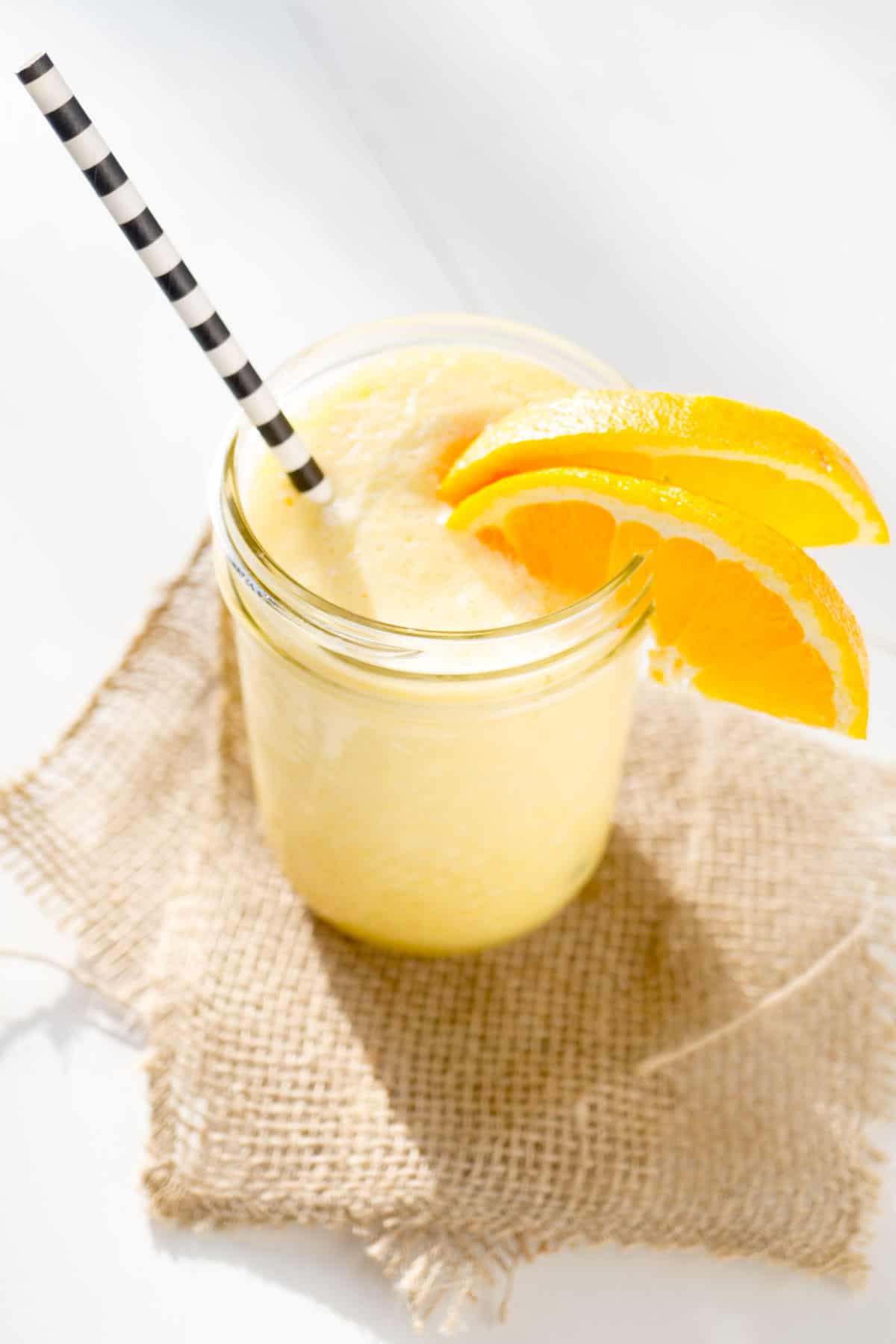 While this copycat Orange Julius tastes just like the original it's much healthier! …and easier on the wallet 🙂
I have two requirements when I set out to duplicate a favourite popular food:
a) It must taste nearly identical to the original
b) It must be healthier than the original
Sometimes I nail a replication right away and I wish I had a button to press that said "that was easy." I pat myself on the back and move on to the next challenge.
This one for a copycat Orange Julius didn't turn out that way. This one took many trials and errors. Thankfully my toddler is a smoothie monster and will eat anything I blend and pour into his cup. No food was wasted in the development of this recipe!
why it's a smart choice
a) More for less: my copycat version is larger for the same amount of calories. It's actually closer to the large size in the store. It's really too big for one person. Split this between two people and you'll get half the calories!
b) More filling: the store-bought version is ALL sugar. Mine has a little bit of fat, some fibre, and a good dose of protein. This means it's a legitimate well-rounded snack that will actually tide you over until your next meal. The store-bought version will just spike your blood sugar and then send you crashing down into hunger again.
| | | |
| --- | --- | --- |
| | Copycat (630g) | Original (488g) |
| Calories | 286 | 280 |
| Fat | 2.9g | 0g |
| Carbs | 47g | 69g |
| Fibre | 2.8g | 0g |
| Sugar | 43g | 65g |
| Protein | 19g | 0g |
If you give this recipe a go, let me know! Leave a comment, rate it, or snap a photo and tag it with #smartnutritionrecipes on Instagram! I'd love to see your creations! Knowing someone has enjoyed one of my recipes always makes my day brighter.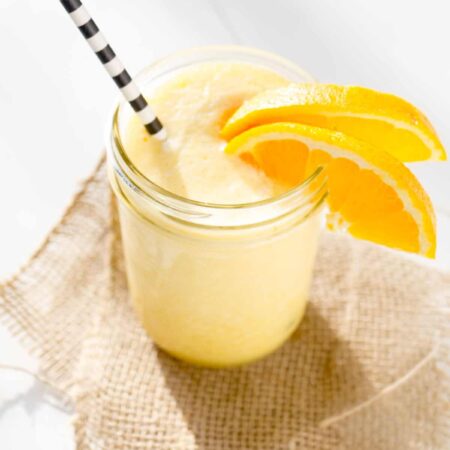 copycat orange julius
Print Recipe
Ingredients
1

large orange

peeled

1/2

cup

pasteurized egg whites

1/2

cup

milk

2

tbsp

frozen orange juice concentrate

1

tbsp

instant vanilla pudding powder

1

cup

ice
Instructions
Place all ingredients in blender in order listed.

Start on low, then slowly turn up to high speed.

Blend until you can no longer hear ice breaking up (about 20-30 seconds).

Calories: 142 | Fat: 1.5g | Carbs: 23.5g | Fibre: 1.5| Sugar: 21.5 | Protein: 9.5g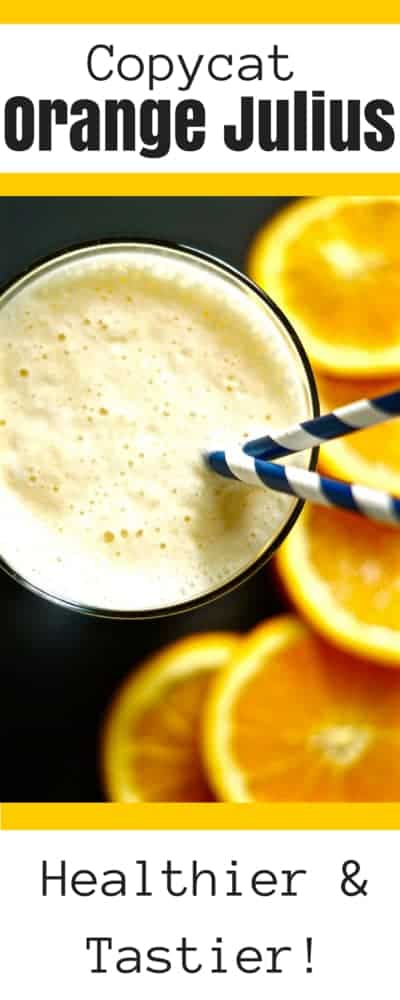 [share title="Share This Article" facebook="true" twitter="true" google_plus="true" linkedin="true" pinterest="true" reddit="true" email="true"]