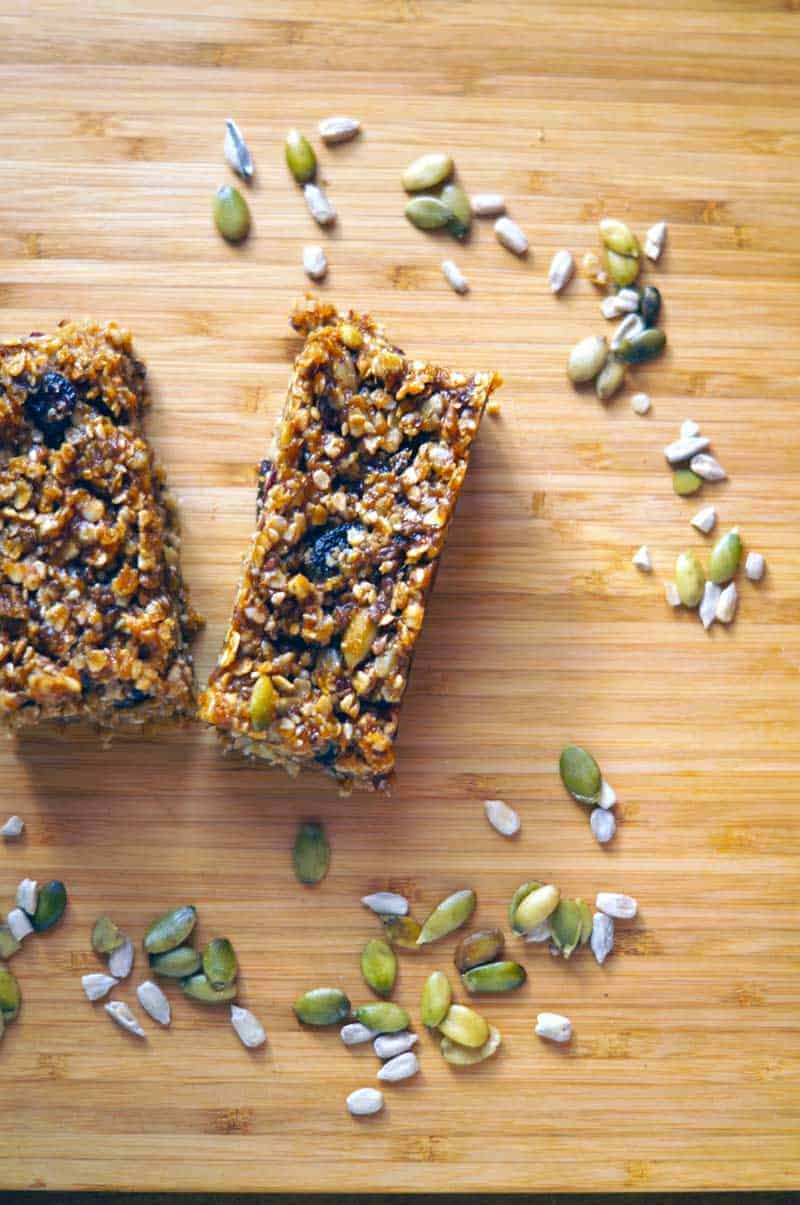 Jobs for dietitians are hard to come by in Winnipeg, and I recently gave up my full time, highly coveted position to spend more time with my son. Of course it's worth it to me; it's a joy to be able to witness most of his "firsts," continue to breastfeed him during the day, prepare lunches and snacks for him, and watch him develop by the minute. I think he's enjoyed it too.
But then there are the times in the day when I'm trying to prepare for a meeting with a client or something, and I need him to play on his own. He does that a lot, and I'm grateful, but then I feel guilty because his best friend is a cat who barely tolerates him. I think to myself, "if he were in daycare, he'd have all these other children to play with." Or, "if I could devote all my time to raising him then I could take him to more play groups instead of getting him to throw a ball for the cat to chase…"
You Can't Have it All
Unfortunately, you can't have it all. Something has to give. This reminds me of a philosophy my husband came up with to calm me when I was freaking out about how long our kitchen renovation was taking. He told me that there are three possible goals when doing a reno, and you can only get two of them at a time:
1) Quality work
2) Saving money
3) Finishing in a timely manner
The only way to get 1 & 2 is by doing the reno work yourself, which means spending the time to learn how to properly do the work and then squeezing it around your other obligations. The only way to get 2 & 3 is by cutting corners, or hiring a discount contractor to cut corners for you. The only way to get 1 & 3 is by hiring an experienced, skilled, and motivated contractor, which will be expensive.
The Bright Side
But hey, at least you don't have to make any sacrifices with this fruit and nut bar. I put everything in here. Who wants to leave something out? I don't. You can have it all.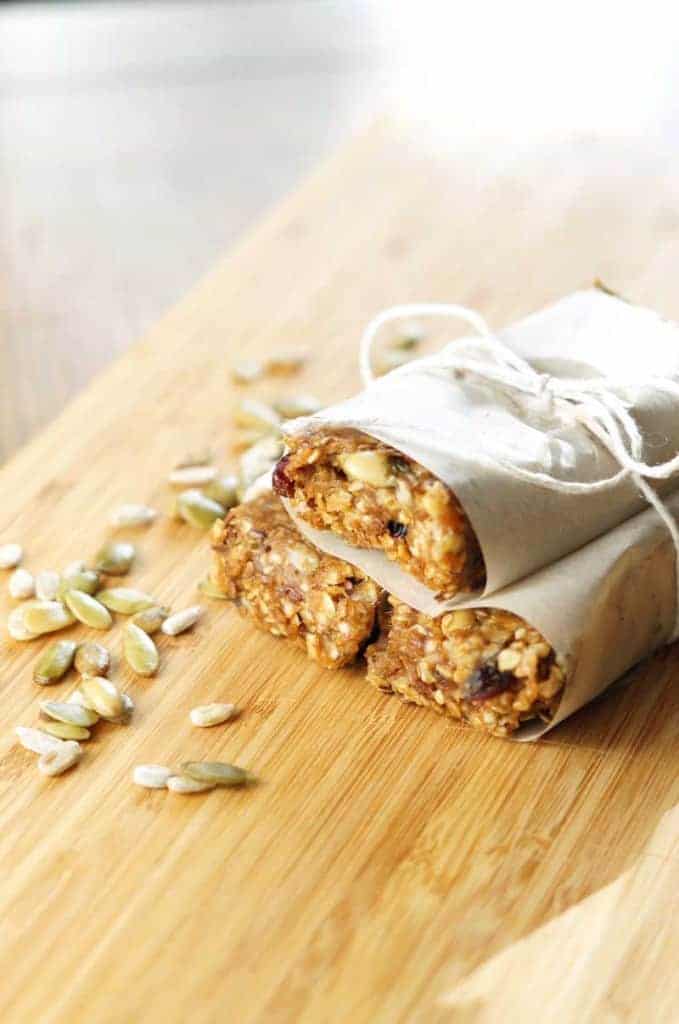 If you give this recipe a go, let me know! Leave a comment, rate it, or snap a photo and tag it with #smartnutritionrecipes on Instagram! I'd love to see your creations! Knowing someone has enjoyed one of my recipes always makes my day brighter.
The Everything Bar
Print Recipe
Ingredients
1/2

cup

nuts

coarsely chopped (or pumpkin seeds if you need this to be nut-free)

2

tablespoons

wheat germ

omit if you need to make this gluten-free

2

tablespoons

flax seed

1

cup

dates

pitted (or prunes)

1

cup

peanut butter

or other nut/seed butter

1/2

cup

butter

or coconut oil

1/2

cup

corn syrup

or honey

1

teaspoon

vanilla extract

1/2

teaspoon

cinnamon

2

cups

oats

source gluten-free oats if you need to make it (duh gluten-free)

2

tablespoons

wheat bran

omit if you need to make this gluten-free

1/4

cup

sesame seeds

1/4

cup

sunflower seeds

1/2

cup

dried cranberries

1/4

cup

raisins
Instructions
Preheat oven to 375 F

Place the nuts, wheat germ, and flax seeds on a baking sheet and bake for 4 minutes. If the nuts are not toasted yet, return to oven and keep checking at 1 minute intervals. The nuts can start to burn very quickly!

Meanwhile, place the dates in a saucepan and cover with water. Heat over medium until the dates are soft and most of the water has evaporated. Mash with a fork.

Turn heat to low. Add in the peanut butter, butter, syrup, vanilla, and cinnamon.

Add in remaining ingredients and toasted nuts/seeds/wheat germ.

Stir until combined then press into a 9x9 pan.

Refrigerate until firm enough to cut.

Keep refrigerated.
Notes
This is the most adaptable recipe ever.
Calories: 231.5 | Fat: 13g | Carbs: 26g | Fibre: 3.7g | Sugar: 10.5g | Protein: 6g
P.S. If you happen to be the 1% who CAN manage to actually have it all, congratulations! I don't like you 🙂
[share title="Share This Article" facebook="true" twitter="true" google_plus="true" linkedin="true" pinterest="true" reddit="true" email="true"]