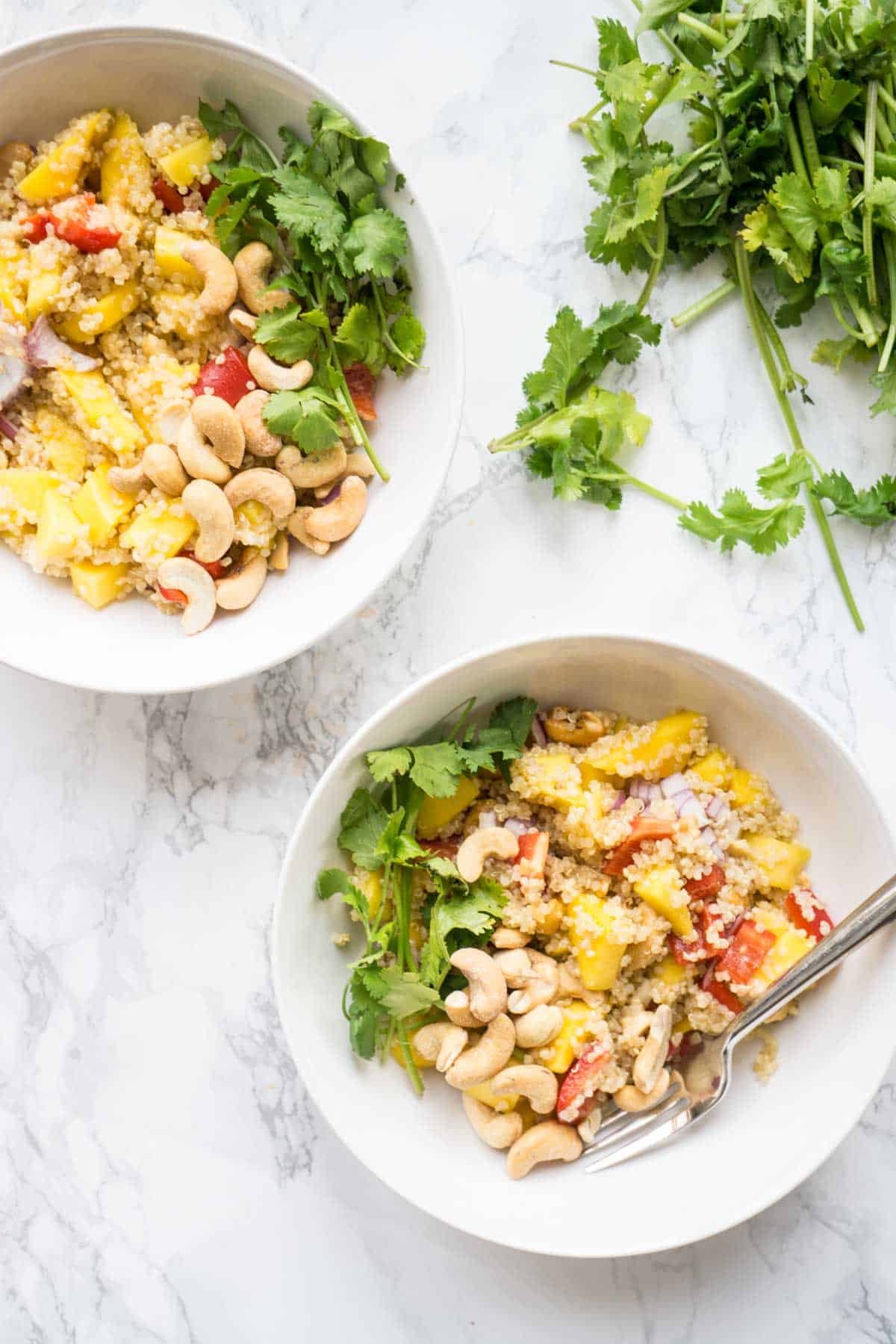 A tasty Thai inspired mango quinoa salad filled with juicy mangoes; crisp red peppers, and creamy cashews. It's good for your health and soul!
I love Thai Mango Salad.
I love Mango Quinoa Salad.
Put them together = mind blown.
It's just perfect on a hot summer day…. or any time! I've certainly made it in the dead of winter just to insert a bit of a tropical feel inside the house, even if it's a polar vortex outside! Feel free to add chicken or shrimp to kick it up a notch and add some extra protein and minerals.
Why This Mango Quinoa Salad is the Smart Choice
Quinoa and cashews are both vegetarian sources of iron (called non-heme iron). The body isn't able to absorb this type of iron as well as the iron found in animal products (called heme iron).
About 15-35% of heme (animal sources) is absorbed
About 5% of non-heme iron is absorbed
Vitamin C transforms the non-heme iron into a form that the body can absorb better. Mangoes and red peppers are both excellent sources of Vitamin C. So the ingredients in this recipe work hand in hand to maximize its nutritional value!
If you give this recipe a go, let me know! Leave a comment, rate it, or snap a photo and tag it with #smartnutritionrecipes on Instagram! I'd love to see your creations! Knowing someone has enjoyed one of my recipes always makes my day brighter.
Craving more Thai?