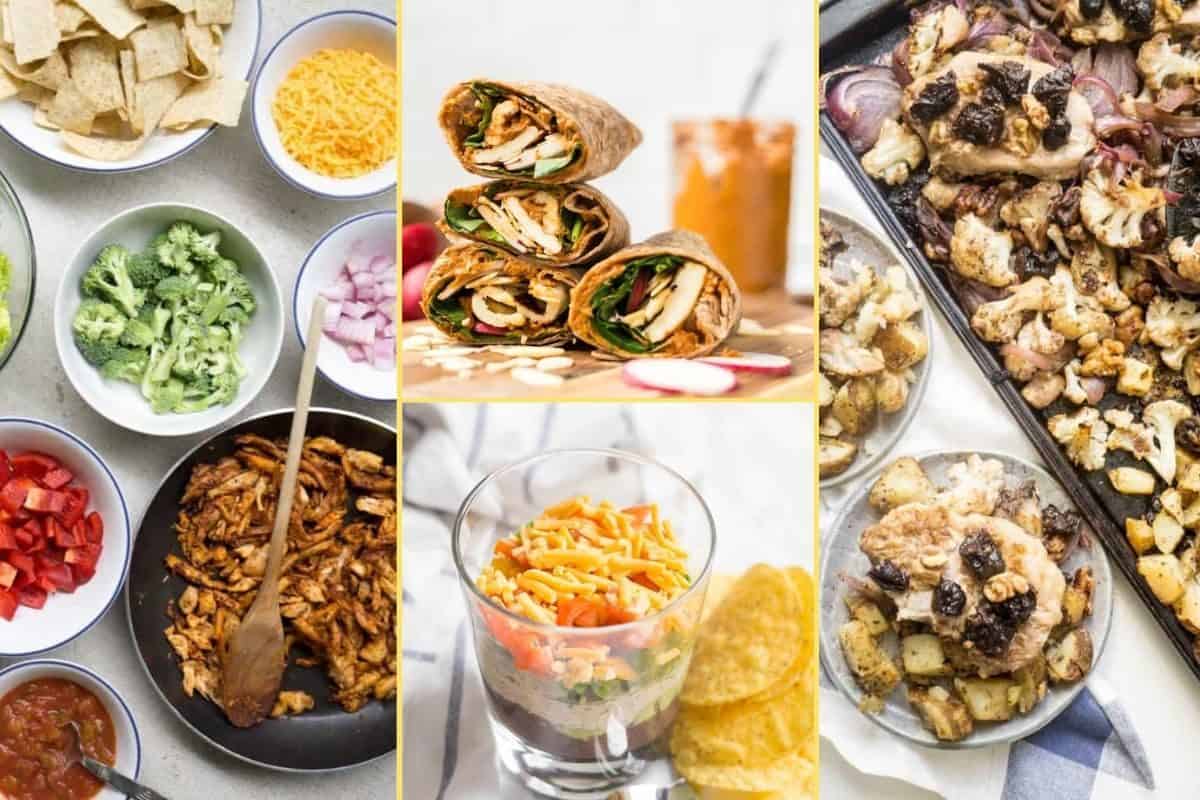 Here's this week's lineup! The feature food is peppers!
Bell peppers are so versatile! They add crunch and a burst of juiciness to dishes when eaten raw. But when they're cooked/roasted, they are soft and add lots of flavour.
Bell peppers are a fantastic source of Vitamin C. I love adding them to my main dish meals because pairing Vitamin C with high iron foods such a black beans or chicken, will help the body to absorb more iron!
Grocery Shopping List
This Week's Lineup!
Happy cooking 🙂
Sheet Pan Dinner with Pork and Dried Plums
This sheet pan dinner combines pork and plums with onions and walnuts, in a quick and easy fine dining experience that's incredibly good for your bones!
Check out this recipe
Halloumi Wraps with Romesco Sauce
These halloumi wraps are filled with salty cheese, crunchy veggies, nuts, and a show stopping sauce! One bite and you'll be hooked!
Check out this recipe
7 Layer Dip -healthy enough for dinner
A 7 layer dip so healthy you can enjoy it for dinner! This TexMex dip is healthier with cottage cheese, black beans, salsa, & lotsa veggies!
Check out this recipe
5 Minute Chicken Taco Salad
With a store bought rotisserie chicken you can make chicken taco meat in 5 minutes!
Check out this recipe
With this chicken taco salad recipe, you'll be buying a storebought rotisserie chicken, so plan on having lots of extra chicken to eat throughout the week as well! If you don't want/need a whole chicken, you can cook up some chicken breasts or thighs instead.
Want to get the meal plans sent right to your inbox each week?