Slow Cooker Chai Concentrate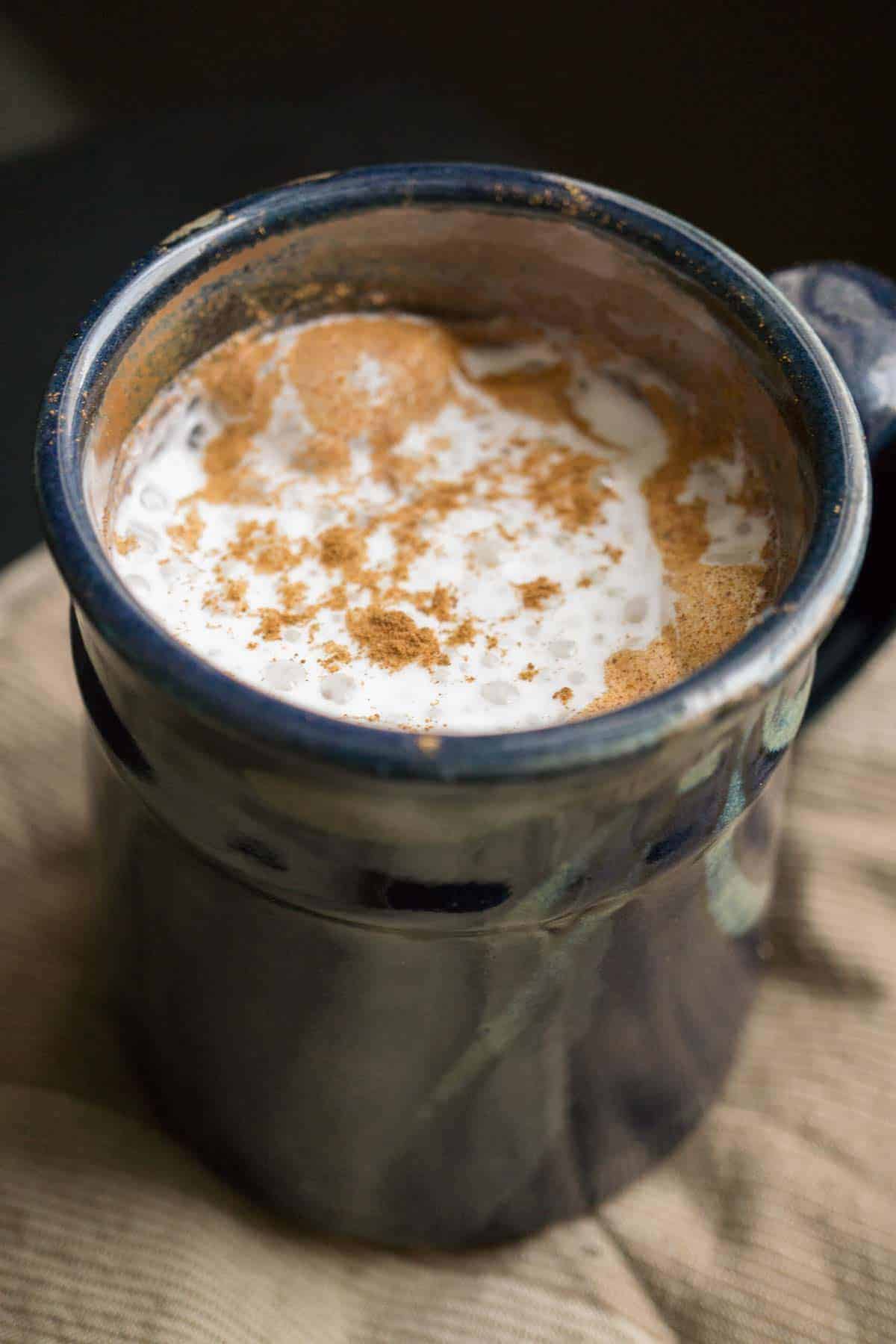 Oh the chai latte. I realize I'm about 15 years behind on this food trend. I mean, you know something is no longer "in" when your local Costco stops carrying it.
But I still love, love, love, Chai Lattes! They have never gone away in my books.
Maybe 15 years is enough time to bring something back! Are you with me? We could have a Chai Latte revival!
Anyone? If you're reading this, then I'm assuming you're on board. Tell all your friends.
The chai is back.
Why It's A Smart Choice
Spices have fantastic health properties. Cinnamon can help stabilize blood sugars. Black pepper enhances digestion. Ginger battles nausea.
Unlike the cartons of concentrate, with this recipe you can control the amount of sugar. The 1/2 cup of honey will give a lightly sweetened latte.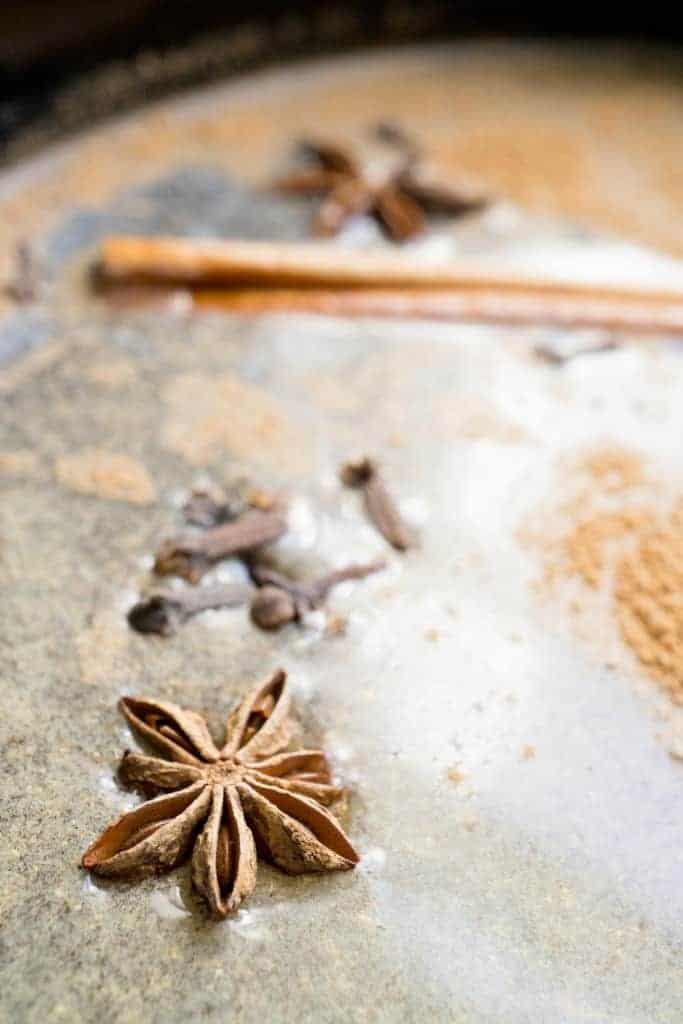 I highly recommend vanilla powder for this concentrate. The vanilla in a liquid extract will evaporate with the alcohol while it's heating. It's not easy to find in stores but it's very easy to order it on Amazon
!

If you give this recipe a go, let me know! Leave a comment, rate it, or snap a photo and tag it with #smartnutritionrecipes on Instagram! I'd love to see your creations! Knowing someone has enjoyed one of my recipes always makes my day brighter.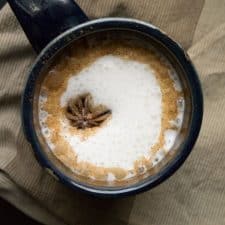 Slow Cooker Chai Concentrate
Print Recipe
A lightly sweetened Chai concentrate for making lattes.
Ingredients
8

cups

water

½

cup

honey

or sugar for vegan option

10

whole cloves

5

whole black peppercorns

2

star anise

1

cinnamon stick

1

tsp

cinnamon

1

tsp

nutmeg

1

tsp

vanilla powder

2

tsp

cardamom

½

tsp

ground ginger

4

black tea bags
Instructions
Place all ingredients (EXCEPT for the tea bags) into a slow cooker.

Turn on low for 6-8 hours (or overnight). After an hour or so, stir to dissolve the honey.

Add in the tea bags and steep for another 10-15 minutes.

Strain the spices and tea bags out through a cheese cloth, nut bag, or a colander lined wit a clean tea cloth over a large bowl. You could also use a fine metal strainer but you'll still have some powder that seeps through. It depends on how "sediment-free" you'd like the concentrate to be.

Store in the fridge.

To make the latte, combine equal parts of the concentrate with a plain milk of your choice (dairy or non-dairy). Heat on the stove or in the microwave.

If you have a milk frother, use it to make the latter extra special 🙂
Disclosure: this post contains affiliate links.
[share title="Share This Article" facebook="true" twitter="true" google_plus="true" linkedin="true" pinterest="true" reddit="true" email="true"]