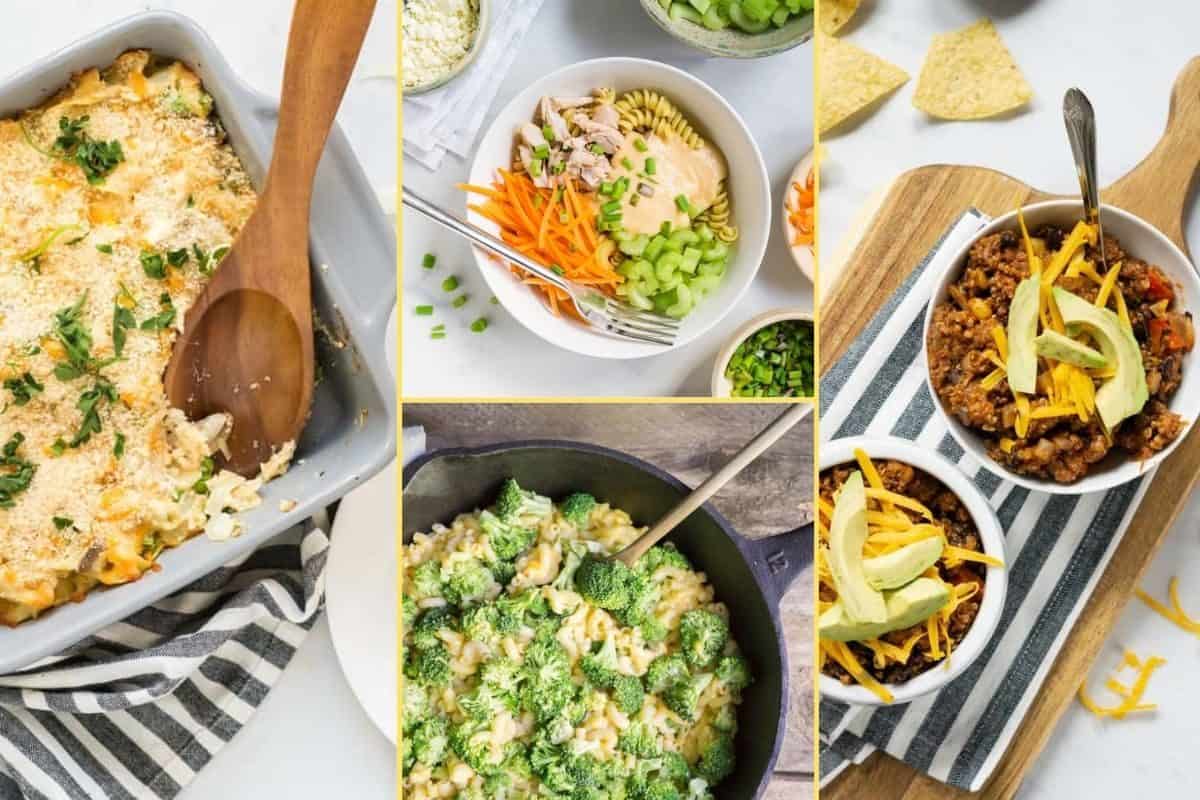 Here's this week's lineup! The feature food is broccoli!
Broccoli has gotten a bad rap as the poster child for the food kids notoriously and universally dislike. While it can be bitter, there are many ways to tone that bitterness down!
smother it with cheese, like in this mac and cheese recipe you'll be making this week
when boiling/steaming, don't overcook it! In this mac and cheese recipe, the broccoli gets added to the cooking pasta right at the end so that the broccoli retains a good al dente texture instead of becoming mushy
roast it above 400 degree F. High temps results in caramelized veggies. Low temps actually bring out more bitter compounds. Try my roasted veggie method that uses an all-purpose seasoning that tastes great on pretty much any veggie!
SNACKING TIP: Don't throw out those broccoli stalks! They're great dipped in peanut butter as a snack! Don't knock it until you try it 🙂
Grocery Shopping List
This Week's Lineup!
Happy cooking 🙂
Turkey Quinoa Chili [one pot or slow cooker]
This one pot healthy turkey quinoa chili is a meal-in-a-bowl! Top with cheddar cheese and crushed tortilla chips. Freezes well so make extra!
Check out this recipe
Broccoli Cheddar Mac n Cheese
A silky smooth cheddar sauce blankets macaroni studded with broccoli. A match made in heaven!
Check out this recipe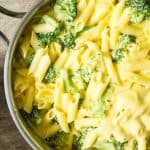 Healthy Teriyaki Chicken Noodle Bowls
A sweet and sour sauce, grilled chicken, spaghetti, and tons of fresh veggies!
Check out this recipe
Creamy Tuna Noodle Casserole
The classic creamy tuna noodle casserole gets a whole food makeover by skipping the canned soup and making a homemade sauce instead.
Check out this recipe
To increase the veggies in the Tuna Noodle Casserole, heat up an extra 2 cups of green peas to serve on the side! My family enjoys them as is, but feel free to season with salted butter if you prefer.
Want to get the meal plans sent right to your inbox each week?